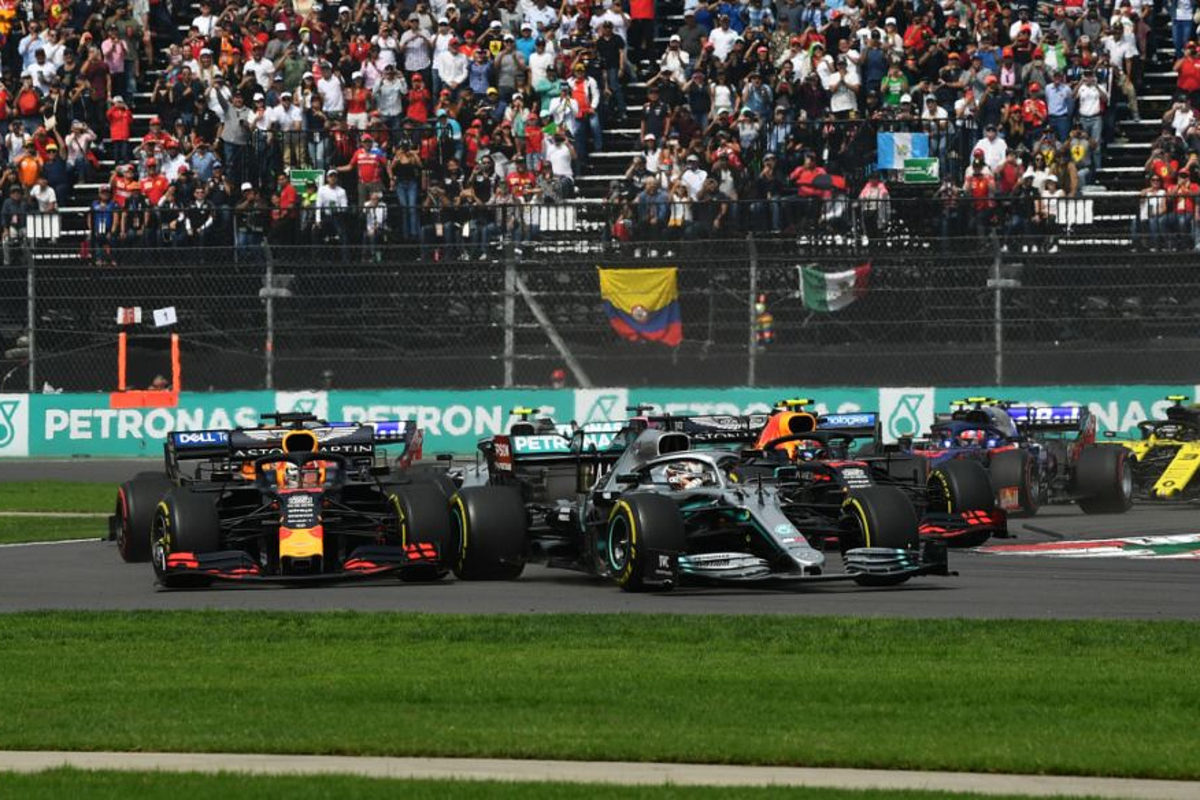 Hamilton's Mexico move was 'Verstappen style'
Hamilton's Mexico move was 'Verstappen style'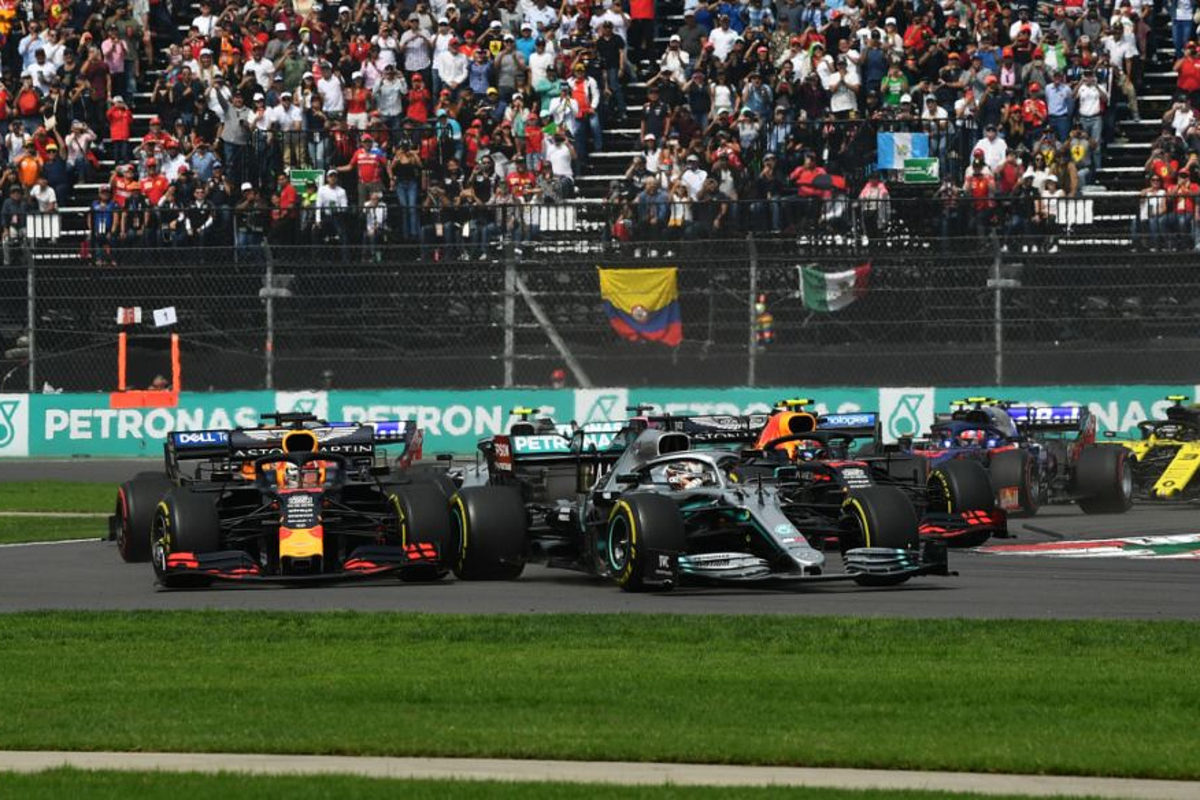 Lewis Hamilton's risky attempt to maintain position ahead of Max Verstappen at the start of the Mexican Grand Prix was a move more reminiscent of the Dutchman's playbook, according to Martin Brundle.
Hamilton dropped back into Verstappen's clutches after avoiding contact with Sebastian Vettel off the line, but the Mercedes man kept his foot in it around the outside of Turn 2.
Recounting the incident post-race, Hamilton said that Verstappen had "torpedoed" him and said that the Red Bull driver's style made collisions more likely.
But F1 racer turned pundit Brundle said Hamilton was perhaps the one guilty of taking risks in an incident that saw both drivers lose positions after making contact.
Brunde wrote for Sky Sports: "The long run to the first corner is always a thriller, if perhaps a little too thrilling for Lewis Hamilton as Seb Vettel didn't appear to know he was there as he squeezed him onto the grass. Having lifted out of the throttle, Lewis was then more than under pressure from Max, and Lewis steamed around the outside of him into turn one.
"Now, this is more Verstappen style than the generally more measured Hamilton, although I have zero doubts about Lewis's racecraft.
"It's difficult to pinpoint cause or effect, but somehow the pair of them endured lurid slides and contact before taking to the grass in unison and losing track position.
"Lewis would recover, but Max, via a contact puncture after an ensuing audacious pass on [Valtteri] Bottas in the stadium, was doomed to one tyre stop and eking 66 laps out of his hard tyres to climb back to an impressive sixth.
"We were all robbed really, Max would have been a contender for victory and may well have stirred up the closing laps and applied some badly-missing pressure."