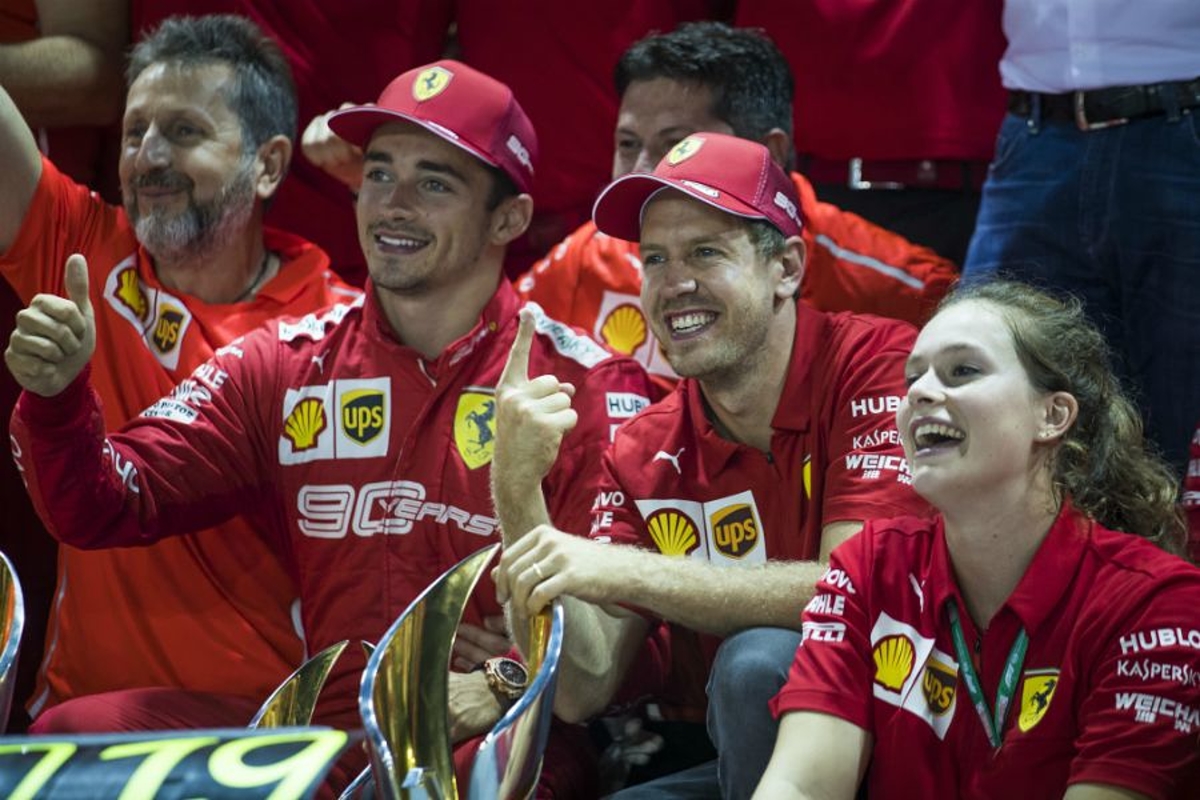 Singapore Grand Prix: Driver Ratings
Singapore Grand Prix: Driver Ratings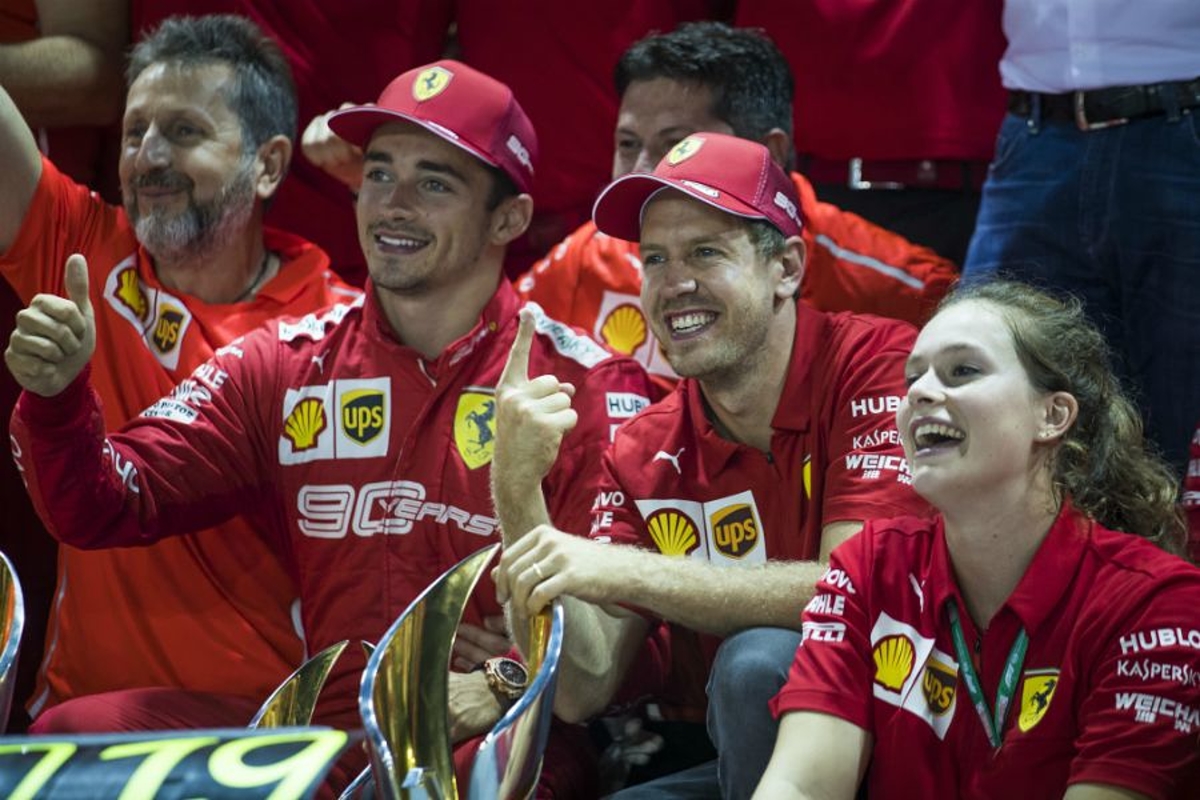 The Singapore Grand Prix, held on the Marina Bay Street circuit, is a track famous for being difficult to overtake on. The right-angle turns, lack of grip and tight widths don't make it a track that lends itself to many overtakes. Manoeuvres need to be bold, decisive and, more importantly, clean.
Thankfully there were many such overtakes in the 2019 Singapore Grand Prix. In a race where there were some great moves on track, the overtake that got everyone talking (and will continue to have everyone talking) wasn't done on track at all – it was done in the pit lane.
For team strategy Ferrari would get a 10/10 – they turned a 1-3 into a 1-2, the best result in any team's book – but how about the drivers?
Tom Jeffries has run the rule over all 20 drivers in action. Let us know if you agree, or not, with the scores on Facebook and Twitter!
George Russell (Qual: 18th – Race: DNF) 5/10
Russell picked up front wing damage in the first corner, then ended the race in the wall with some help from Romain Grosjean. Disappointing first outing in Singapore for the Brit.
Sergio Perez (Qual: 10th – Race: DNF) 6/10
Had some good fights in the burgeoning midfield, but was behind team-mate Stroll for most of the race and finished with a DNF.
Kimi Raikkonen (Qual: 13th – Race: DNF) 4/10
Spent most of the race running behind race-leading team mate Giovinazzi, then made a late defence against Kvyat following a safety car to prompt yet another safety car.
Kevin Magnussen (Qual: 14th – Race: 17th) 5/10
Had an adequate race, before losing all temperature in his tyres at a restart and falling to the back. Came home nearly 40 seconds behind Kubica.
Robert Kubica (Qual: 19th – Race: 16th) 6/10
Whilst all those around him were losing their heads, he kept plugging away and didn't finish last on-track after getting his elbows out earlier in the piece.
Daniil Kvyat (Qual: 15th – Race: 15th) 5/10
With his contract decided and no option for Red Bull next year, according to Dr Marko, the Russian was outshone by team-mate Pierre Gasly, still a Red Bull option, here.
Having started from the back he showed his usual heroics to fight through the field, then collided with Giovinazzi and fell back down it.
Lance Stroll (Qual: 16th – Race: 13th) 6/10
For all the pay driver abuse levied at Stroll, he put up some good defences in Singapore and showed some real maturity. He also drove into a wall and punctured his tyre, which saw him finish outside of the points.
Carlos Sainz Jr. (Qual: 7th – Race: 12th) 5/10
Sainz was unlucky in Singapore, picking up a puncture early on following a collision with Hulkenberg and struggling to make much headway during the race. Being the only lapped car during one of the safety car restarts meant he was marooned half-way round the track, limiting his effectiveness.
Romain Grosjean (Qual: 17th – Race 11th) 4/10
Despite his relatively high finishing position, Grosjean had a fairly bad race. Collisions with other drivers, including putting Russell in the wall, showed why so many were surprised that he's retained his seat for next year.
Giovinazzi found himself leading the Singapore Grand Prix at one point, and not only did he not make any silly mistakes, he made some good decisions and brought his car home in the points. Good drive from the Italian.
Nico Hulkenberg (Qual: 8th – Race: 9th) 7/10
A largely forgettable race for Hulkenberg, who needs to start impressing if he's to secure a seat in time for next season.
Pierre Gasly (Qual: 12th – Race: 8th) 8/10
Gasly needs to start impressing if he's to re-take his Red Bull seat back from Albon for next year, and he seemed like a new man. He made some strong defences, had some overtakes, and looked like he wanted to race.
Lando Norris (Qual: 9th – Race: 7th) 8/10
Good old Lando. Nothing silly, nothing heroic, just a solid performance to come home best of the rest and pick up some valuable points for the team.
Alex Albon (Qual: 6th – Race 6th) 8/10
Albon is still bedding in at Red Bull following his shock move just three races ago, but he's showing why he got the nod from Marko in the first place. He never really looked like challenging for anything further up the grid in Singapore, but just finishing his first outing on the streets will have earned him some positive thoughts in Red Bull.
Bottas and Mercedes were the absolute opposite of Ferrari in Singapore. Whilst Ferrari inadvertently swapped their drivers during the pit window and left them in that new order, Mercedes ordered Bottas to relinquish the advantage he'd earned by undercutting. Bottas duly obliged, and finished behind title rival Hamilton because of it.
Lewis Hamilton (Qual: 2nd – Race: 4th) 7/10
Though the stats say he lost places in the race, they weren't really any fault of his own – a series of… interesting strategy calls cost him his second place, putting him behind Verstappen and unable to make any progress to where he started. Not a bad drive, but not a great one either.
Max Verstappen (Qual: 4th – Race: 3rd) 7/10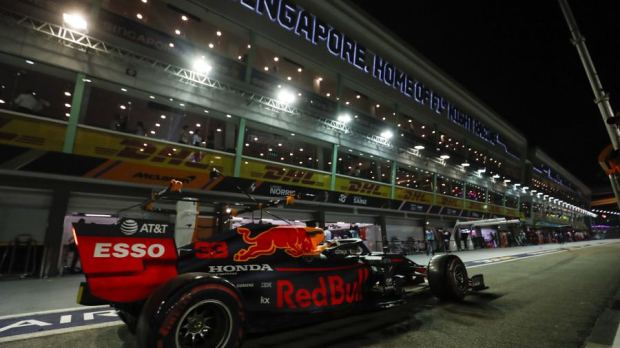 Max was the beneficiary of Mercedes' strategy woes, and moved up onto the podium. He managed to hold off a charge from Hamilton in the final laps, but nothing challenging arose to allow him to show off any skills.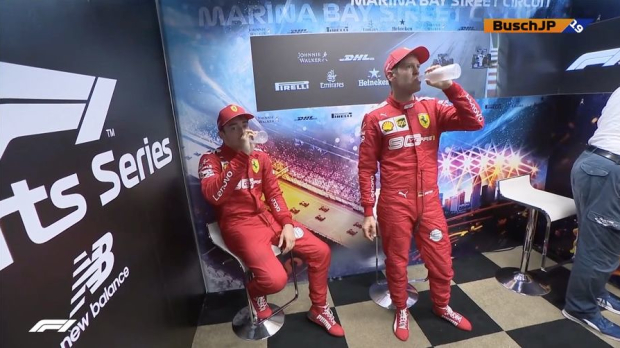 Leclerc had the race in his palm. He backed up the field expertly in the opening laps, holding everyone back and preventing teams behind from using undercuts to snatch away his lead. Turns out, he should have been focusing on undercuts from within the team instead. A shame for Leclerc, who followed team orders to the letter and missed out on a hattrick of wins because of it.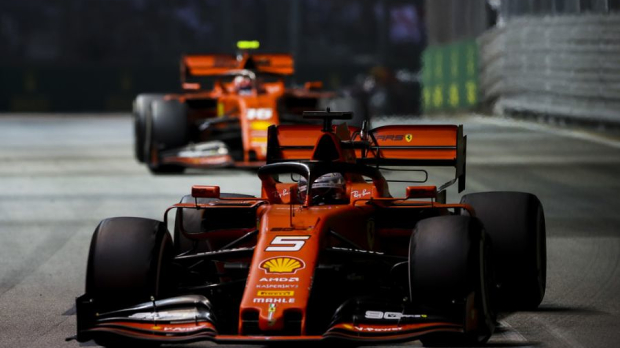 It wasn't a particularly interesting race for Vettel – he started in third, ended the first lap in third, and looked to be to finish in third too. Unfortunately for fans, the brilliance of turning third into first wasn't done on track – it was done on the pit wall. Ultimately though, this sets up the remainder of the season far better. Bad blood between the two Ferrari drivers, Vettel potentially back in a good frame of mind following his first win in over a year, and a third of the season yet to go – the fallout from Singapore is only just beginning.