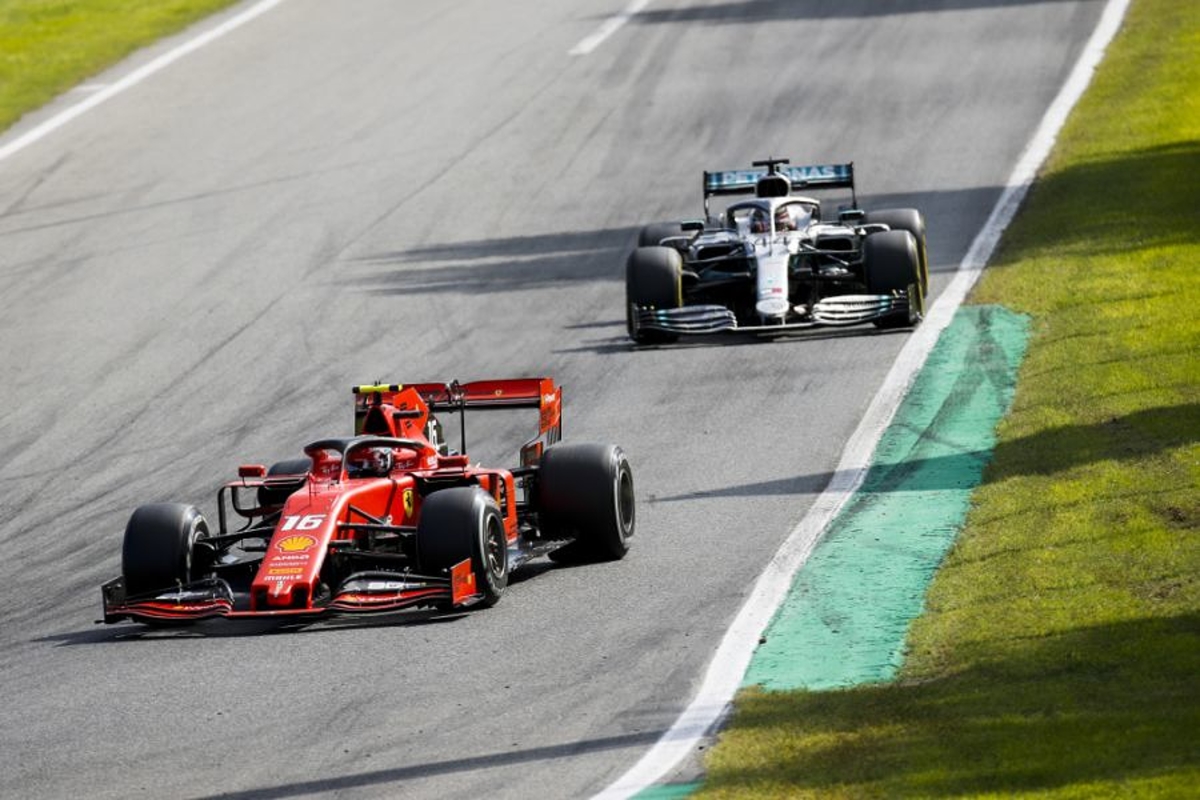 Hamilton couldn't catch Leclerc despite 'maximum power' Mercedes engine
Hamilton couldn't catch Leclerc despite 'maximum power' Mercedes engine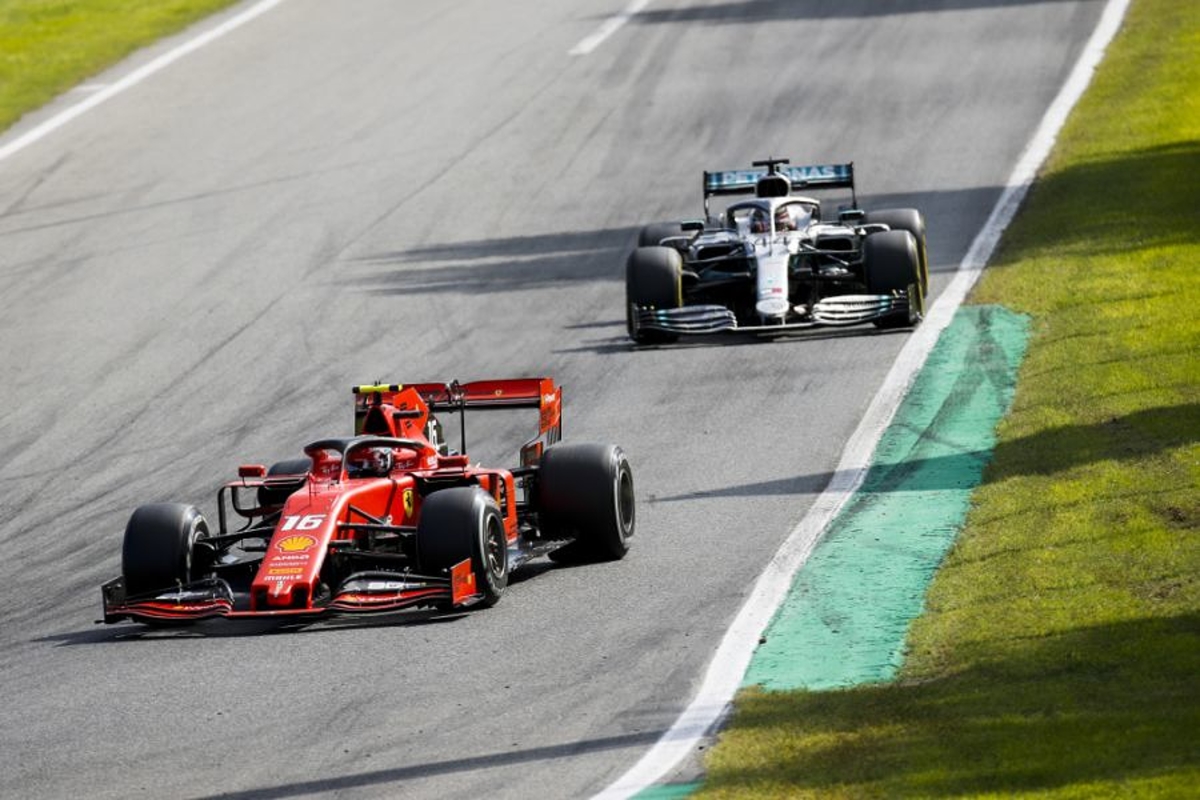 Lewis Hamilton's Mercedes power unit was turned up to maximum power at the Italian Grand Prix, the Silver Arrows have said, but he was still unable to catch race-winner Charles Leclerc's Ferrari.
Hamilton pushed Leclerc hard for much of the race, but could not make use of slipstreams or DRS as the SF90's mighty straight-line speed kept Leclerc ahead for the most part.
When the championship leader did get alongside the Monegasque, he had his elbows out at Curva Grande and the Roggia Chicane, much to Hamilton's chagrin.
Hamilton's tyres eventually fell off and he finished third behind Leclerc and Mercedes team-mate Valtteri Bottas, whose own challenge against the Ferrari man fell short.
But the Silver Arrows say Hamilton and Bottas falling short was not for a lack of trying.
"All season long Ferrari have been faster than us in a straight line, that's their strength," Mercedes strategy chief James Vowles said on the team's YouTube debrief.
"We're strong in the corners, they're strong on the straights. And that was no different in Monza.
"Lewis used everything he had available to him on the power unit and other systems in order to try and overtake Leclerc in front.
"The power unit itself has modes, including an overtake mode. He used that and it delivered the maximum power available, but it just wasn't enough to get past the extremely fast Ferrari in front of him."