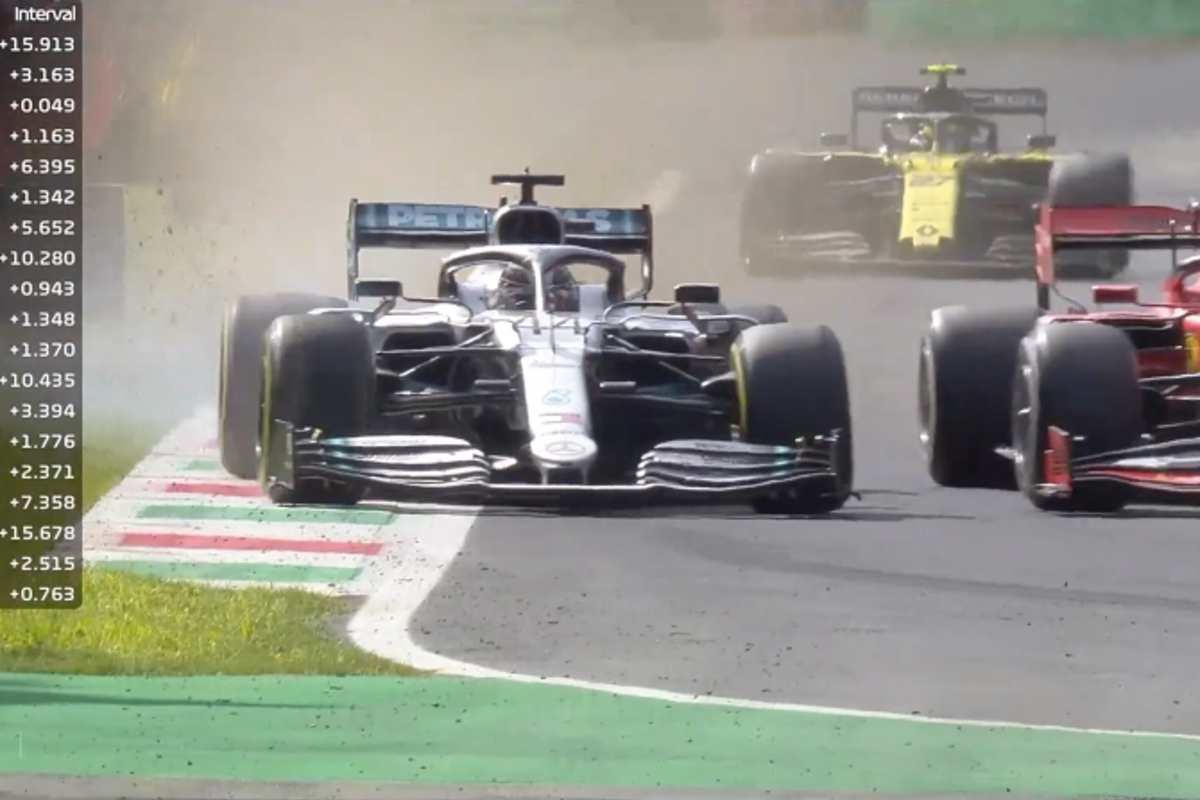 Why Leclerc avoided penalty for Hamilton skirmish
Why Leclerc avoided penalty for Hamilton skirmish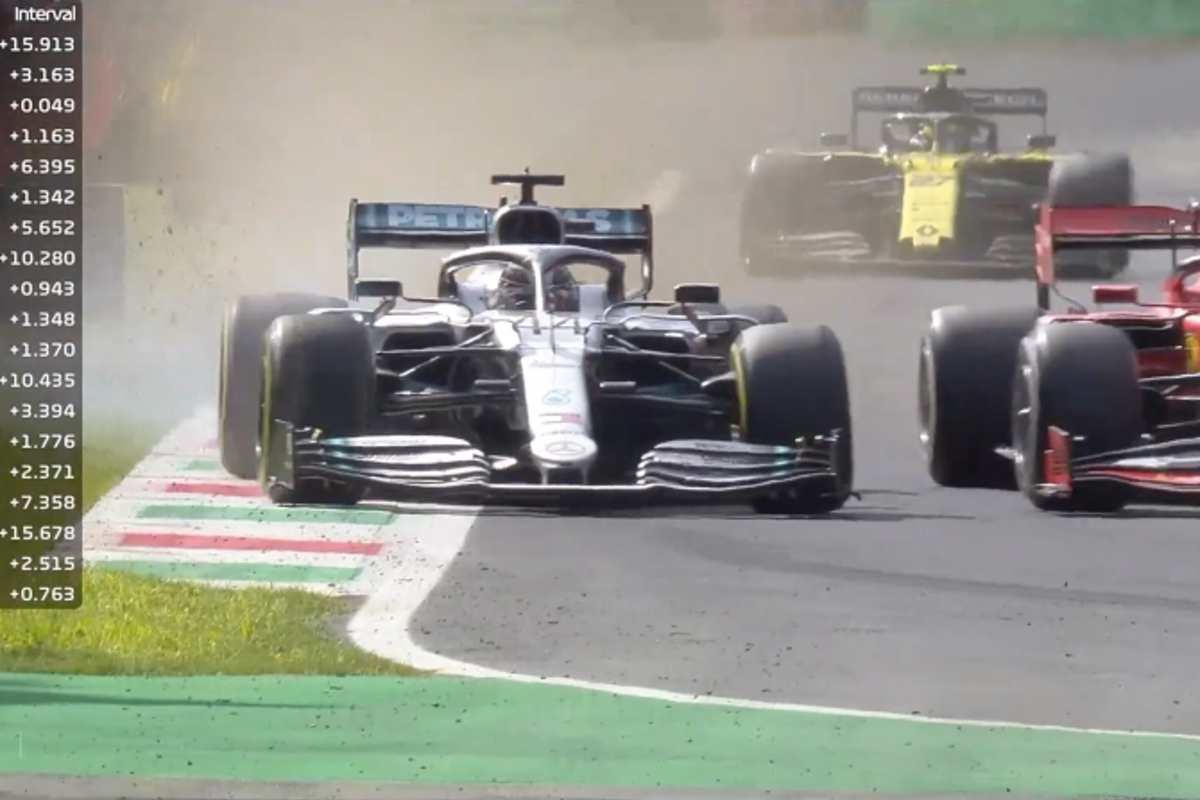 FIA race director Michael Masi said that a lack of contact between Charles Leclerc and Lewis Hamilton was behind Italian Grand Prix stewards' hesitance to punish the Ferrari driver.
Leclerc squeezed a charging Hamilton to the outside on the approach to the second chicane, with the Mercedes running out of room and having to take the escape route.
Rather than punish Leclerc with a time penalty, as may have been expected in recent years, stewards waved him the black and white flag, which Masi has said will be used more in the races to come, serving similar to a yellow card in football.
Leclerc kept his racing much cleaner from there, and eventually won from Valtteri Bottas after Hamilton's tyres fell off.
Hamilton had complained that Leclerc did not leave him a car's width of room as he tried to pass him and, though Masi confirmed that rule is in place, the Australian explained the stewards' thinking.
"The rules remain with regards to a car's width of room," Masi told Sky Sports.
LAP 23/53

Leclerc and Hamilton overtake Hulkenberg

Hamilton then tries to overtake the Ferrari but runs out of room!

Leclerc is shown a black and white flag#F1 #ItalianGP 🇮🇹 pic.twitter.com/QlkuOea7Cy

— Formula 1 (@F1) September 8, 2019
"It's quite obvious here that Charles has squeezed Lewis and, consistent with what happened last weekend in Spa with Pierre Gasly, as a result it was the bad sportsmanship flag, or the black-and-white flag, that was displayed to Car 16 for the move and the squeeze in the braking area.
"If there was resultant contact [between Leclerc and Hamilton] we would have looked at it in a bit more detail.
"But effectively under the 'let them race philosophy' that the teams, the F1 Group, the drivers and the FIA have worked together on throughout the year, and giving the teams the advice at the last event in Spa, we will be using the black and white flag more often - at their request I must say."