Marcus Ericsson was left "pretty pissed" at the Belgian Grand Prix this weekend as he wasn't given an outing by Alfa Romeo despite being called up to replace the injured Kimi Raikkonen, according to IndyCar team boss Sam Schmidt.
Raikkonen suffered a leg injury over the summer break and could visibly be seen limping around the paddock at Spa, with speculation circling that reserve driver Ericsson would take his place.
However, the Finn recovered to complete both qualifying and the race on Sunday, leaving Ericsson waiting in the garage for nothing, having abandoned his IndyCar duties to travel to Spa.
"I don't know for real what's going on over [at Alfa in Belgium], because I was told Raikkonen was totally out for this weekend," Schmidt is quoted as saying by Autosport.
"That's why they needed Marcus, and then he gets over there and he doesn't get an opportunity.
"He's pretty pissed, because he wanted to be here, and he's been driving well lately, so we were disappointed too.
"But we wanted to do them a favour, and it's no big deal - he's only 17th in points [in IndyCar], and we wanted to be nice."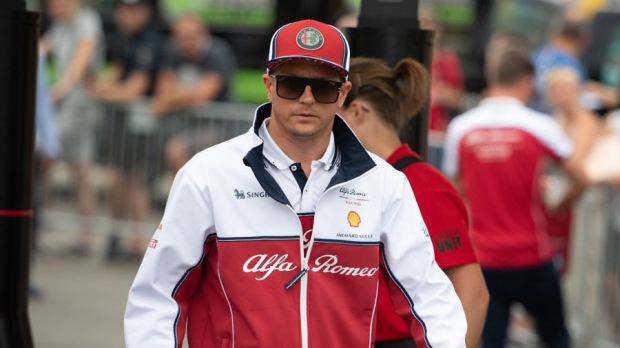 Ericsson missed the penultimate race of the IndyCar season to deputise for Raikkonen, only for the opportunity to never come, and he bemoans having lost a drive in his usual series which could have helped him win a new deal.
"Of course it does," he replied to Viasat when asked if missing the IndyCar race stung.
"I'm racing for a new contract there for next year and, of course, every time you get to race it's an opportunity to show them what you're made of.
"So of course it's not optimal, but there was such a real chance of me racing this weekend that the decision was made for me to be [at Spa].
"Both Kimi and the team agreed that it was very uncertain that he was going to be able to race.
"It's not the optimum situation for me, but that's the case sometimes."
The 29-year-old performed in F1 for five years with Caterham and then Sauber before being replaced by Antonio Giovinazzi for the 2019 season as the latter team changed their name to Alfa Romeo.