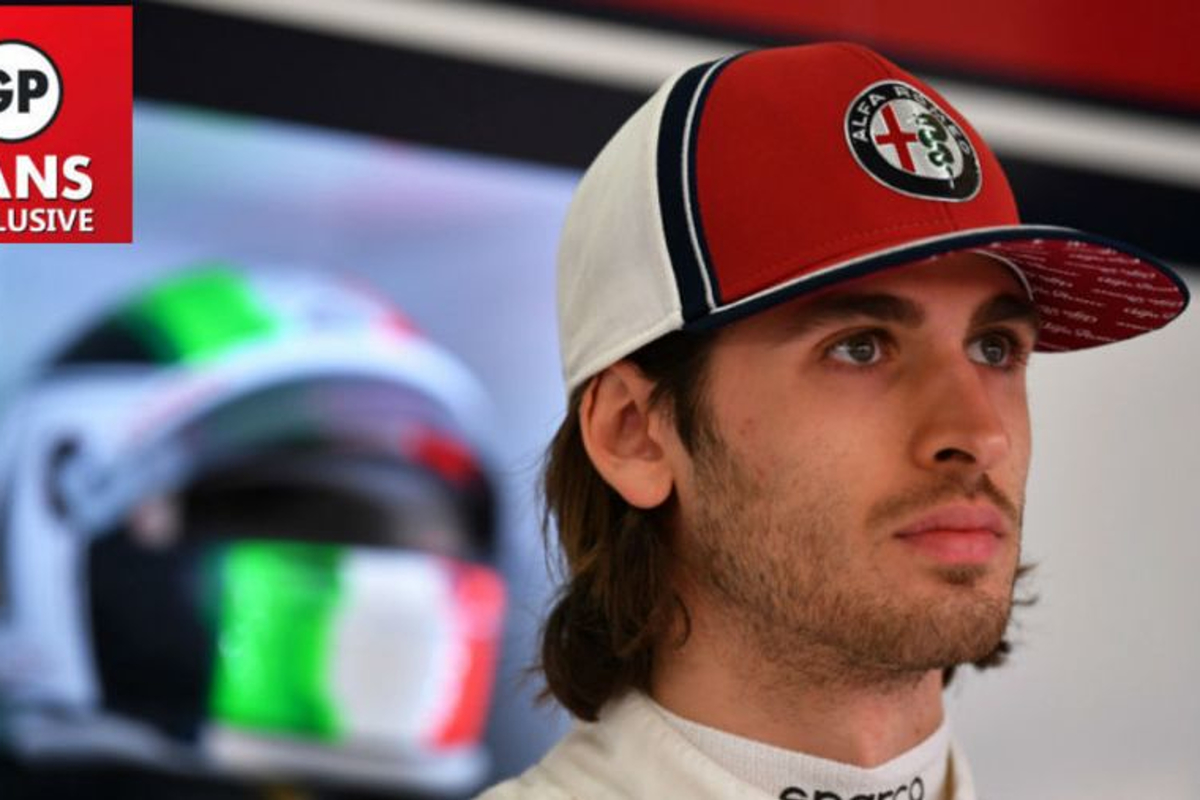 Giovinazzi excited for role in F1's Italian revival at Alfa Romeo
Giovinazzi excited for role in F1's Italian revival at Alfa Romeo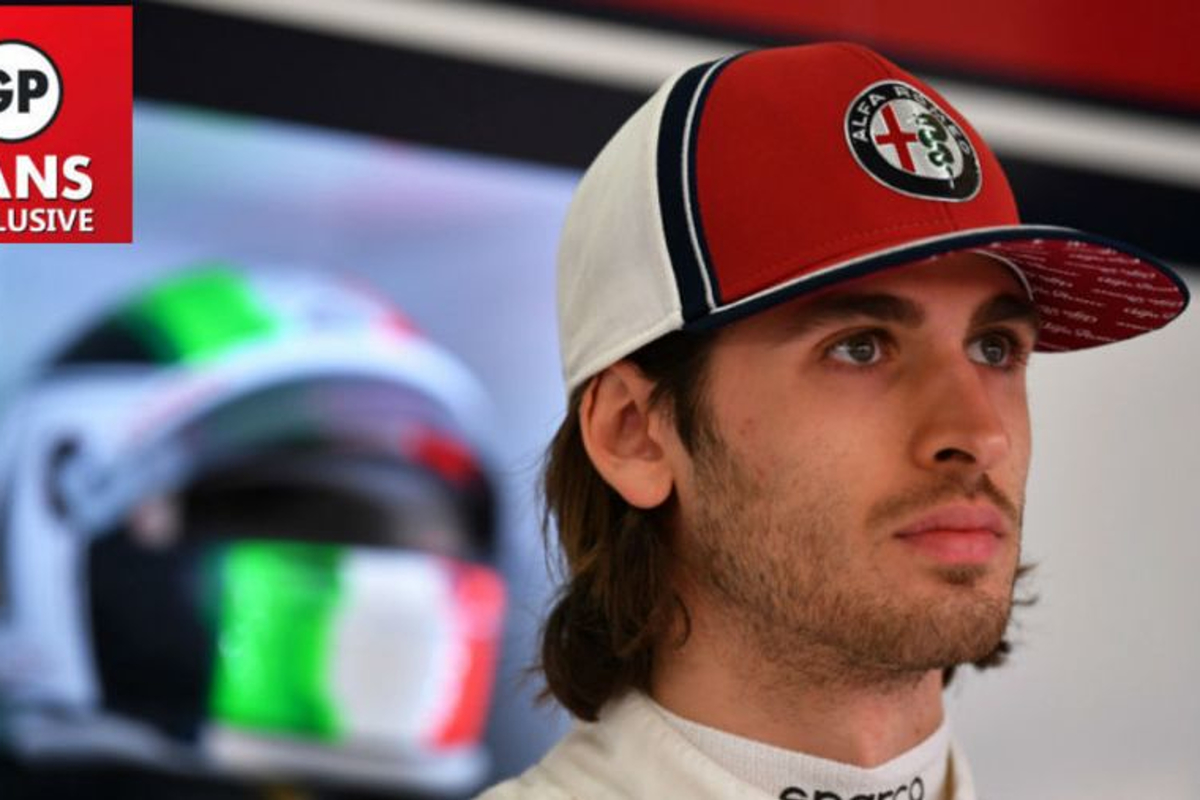 Antonio Giovinazzi says it was a "special feeling" to be confirmed as a full-time Formula 1 driver with Alfa Romeo, detailing his pride to GPFans at heading an Italian renaissance in Formula 1, having been forced to wait for his chance on the grid.
Despite a two-race cameo with Sauber in early 2017, Giovinazzi has spent the last two years without a permanent race drive for the first time since leaving karts.
After performing test and simulator duties for Ferrari last season, Giovinazzi says the time had come for Italy to have a full-time F1 driver again – having remarkably gone without once since Jarno Trulli retired in 2011.
"Finally, after eight years, an Italian driver will come back on the F1 grid and I am proud I will be that Italian. Alfa Romeo Racing with a Ferrari engine, it's a really fantastic combination," said Giovinazzi.
A little look inside the Alfa Romeo @SauberF1Team motorhome from earlier this afternoon. Thanks for the espresso btw ???? Interview with @Anto_Giovinazzi on its way... #F1Testing pic.twitter.com/NSYi4wrtxj — Rob Watts (@robwattsf1) February 20, 2019
"Of course, this is not the end of my target, it's just the beginning of new things. I'm just really happy, really proud, and I can't wait to start the season.
"For sure, [it was] two long years [not racing] but it was I think two important years because, in the end, I worked a lot with Ferrari. I am more ready [for F1] than back in 2016 or 2017, so I have to say thanks to Ferrari for those two years."
After narrowly losing the 2016 GP2 title to then Prema team-mate Pierre Gasly, Giovinazzi had to watch in frustration as first Gasly and then Sergey Sirotkin – who Giovinazzi beat that season – graduated to F1 ahead of him.
"I never gave up," said Giovinazzi. "I always believed my opportunity would come.
"Finally, I have this opportunity but I knew these last two years my work was back in Maranello and I did that to the best of my performance to help the team.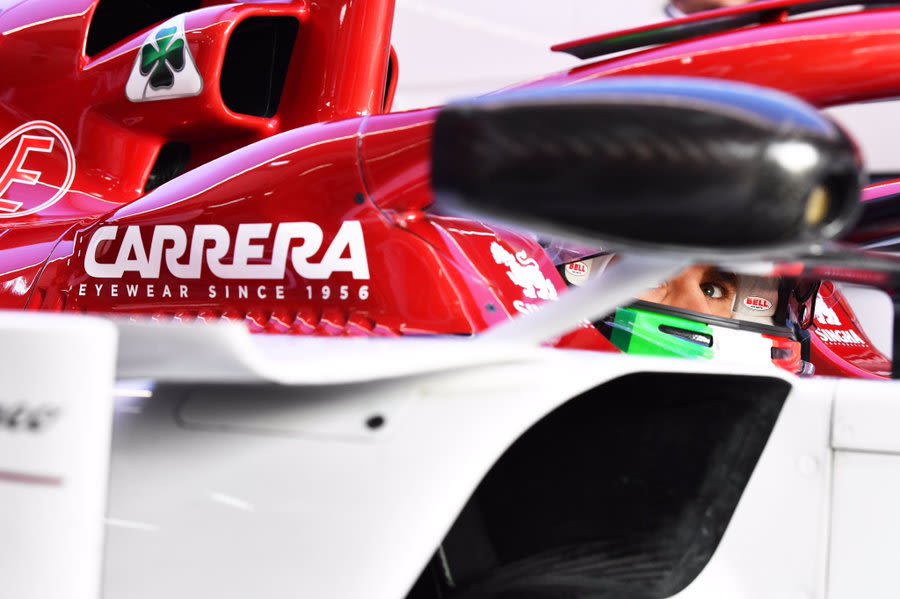 "Finally, after two years of waiting, I can have my real opportunity."
With two races under his belt, Giovinazzi is technically not an F1 rookie, but the 25-year-old says he will be approaching next month's Australian Grand Prix as if it were his first, while viewing new team-mate Kimi Raikkonen more as a teacher than a rival at the moment.
"Yeah for sure, on paper, I am not a rookie because I did already two grands prix back in 2017," Giovinazzi explained. "But I would say it wasn't a real race because I just had a text on Saturday morning [confirming I would race in Melbourne] and I didn't know the track so I just jumped in the car to do my first grand prix.
Follow @GPFansGlobal on Instagram for behind-the-scenes access from across the testing fortnight.
"In China, I missed Friday practice because of the weather, so it wasn't a real weekend, and I didn't get many days in the winter test, so it was something different I would say.
"Now, finally I am doing my winter test and I did all the work back home with my team so I think Melbourne I will fly there thinking this will be my first grand prix.
"For me, Kimi can be a teacher, especially for the beginning of the season. He's a world champion driver, a lot of experience, so I can just learn a lot from him, but also he is a reference because he is a fast driver so if I can be close to him it will be good."
As an Italian driver, who has graduated to F1 through Ferrari's junior system, Giovinazzi naturally has his sights set on the Scuderia.
He added: "I think every driver wants to be in a top team, and also for myself, the target is to be one a Ferrari driver, but for now my focus is on Alfa Romeo and in the future, let's wait and see."
MORE: Raikkonen hot lap proves Alfa Romeo progress
MORE: Hamilton: Title expectations on Leclerc 'unfair'