Raikkonen hot lap proves Alfa Romeo progress
Raikkonen hot lap proves Alfa Romeo progress
Two and half days into pre-season testing, Alfa Romeo is the surprise leader at the top of the time sheets with Kimi Raikkonen's 1:17.762 lap placing him over half a second clear of his former Ferrari team-mate Sebastian Vettel, who has previously dominated the charts.
It's still early days, and there are a few teams that almost certainly have not shown their hand yet in terms of performance, but what is significant already about Raikkonen's time is that his team are, as yet, the only one to have gone quicker than they did in testing last year.
Wawaweewaaa! ???????????? What a lap for Kimi! ???? An awesome 1:17:762 and P1... #Kimi7 #F1Testing pic.twitter.com/Q6RdXb4Y1J — Alfa Romeo Racing (@SauberF1Team) February 20, 2019
In only the third day, that's quite impressive, and while it's far too soon to be making predictions for the season ahead, or even for Melbourne, the Alfa Romeo team will no doubt be encouraged by the pace they've been able to produce at this early stage.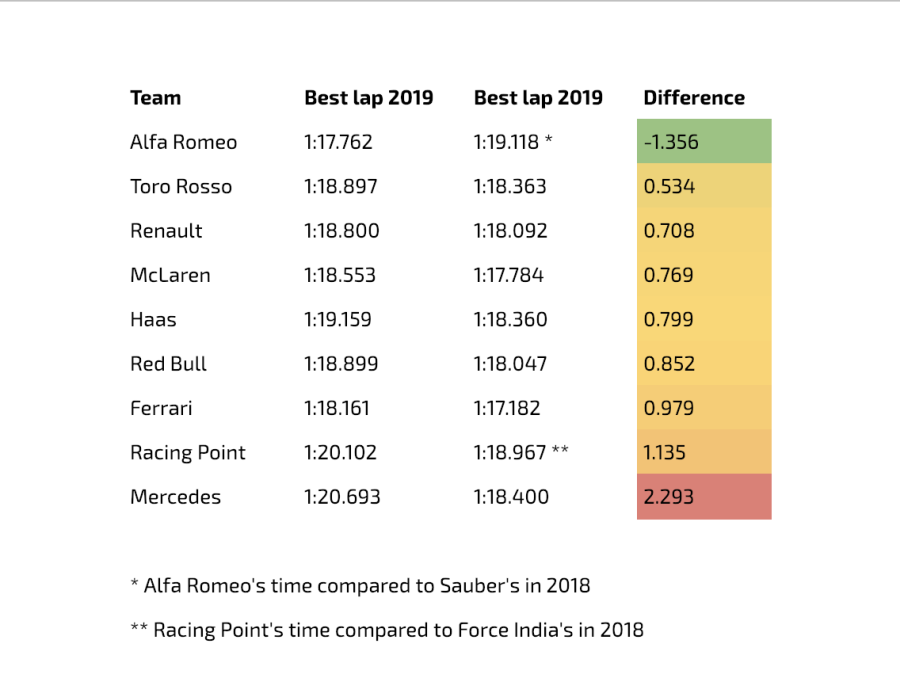 With Sauber being rebranded as Alfa Romeo for this season, the team now has the chance to build on the form they showed in the second half of last season and could stake a claim join the mix of teams fighting to be 'best of the rest' along with Renault, Haas and Racing Point.
With a larger budget, increased technical support from Alfa Romeo and power unit supplier Ferrari, and an all new driver pairing of rookie Antonio Giovinazzi and 2007 world champion Raikkonen, the Swiss-run Italian team could be a dark horse to spring a few surprise results this season.
MORE: Vettel views Leclerc as a 'full rival'
MORE: Hamilton bans talk of sixth F1 title