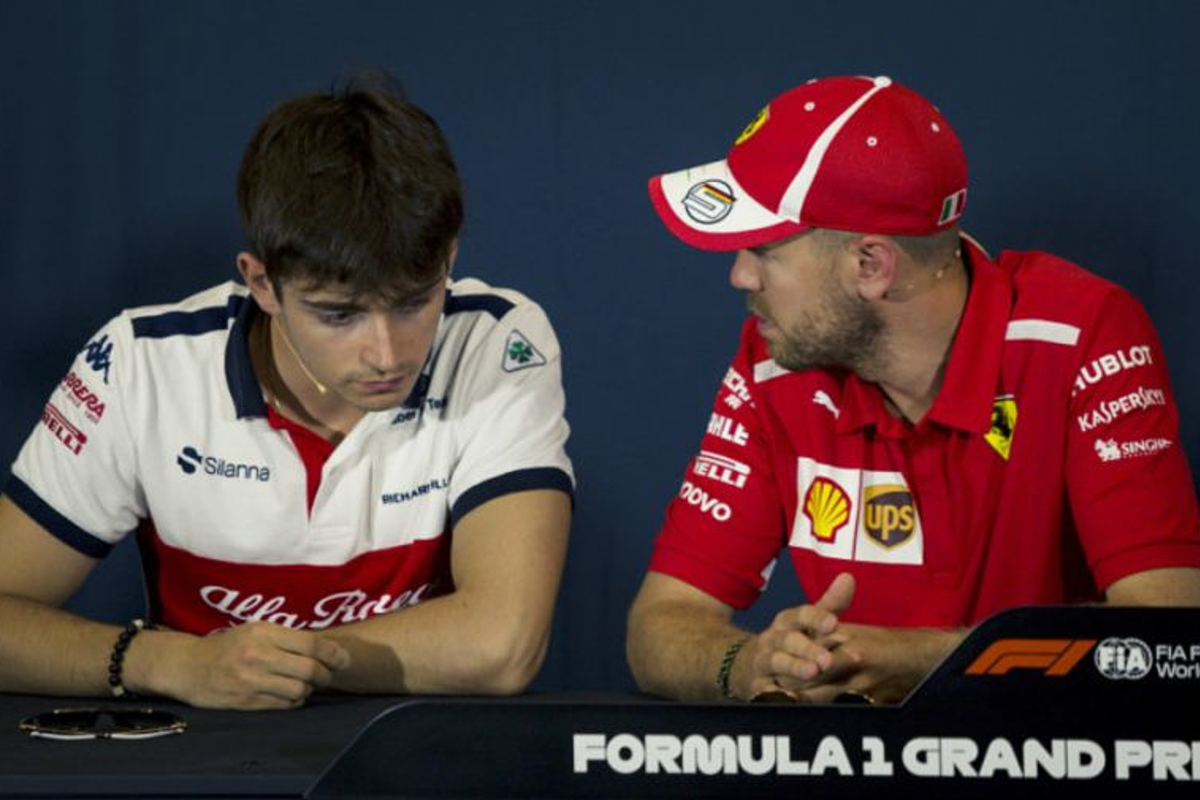 Vettel views Leclerc as a 'full rival'
Vettel views Leclerc as a 'full rival'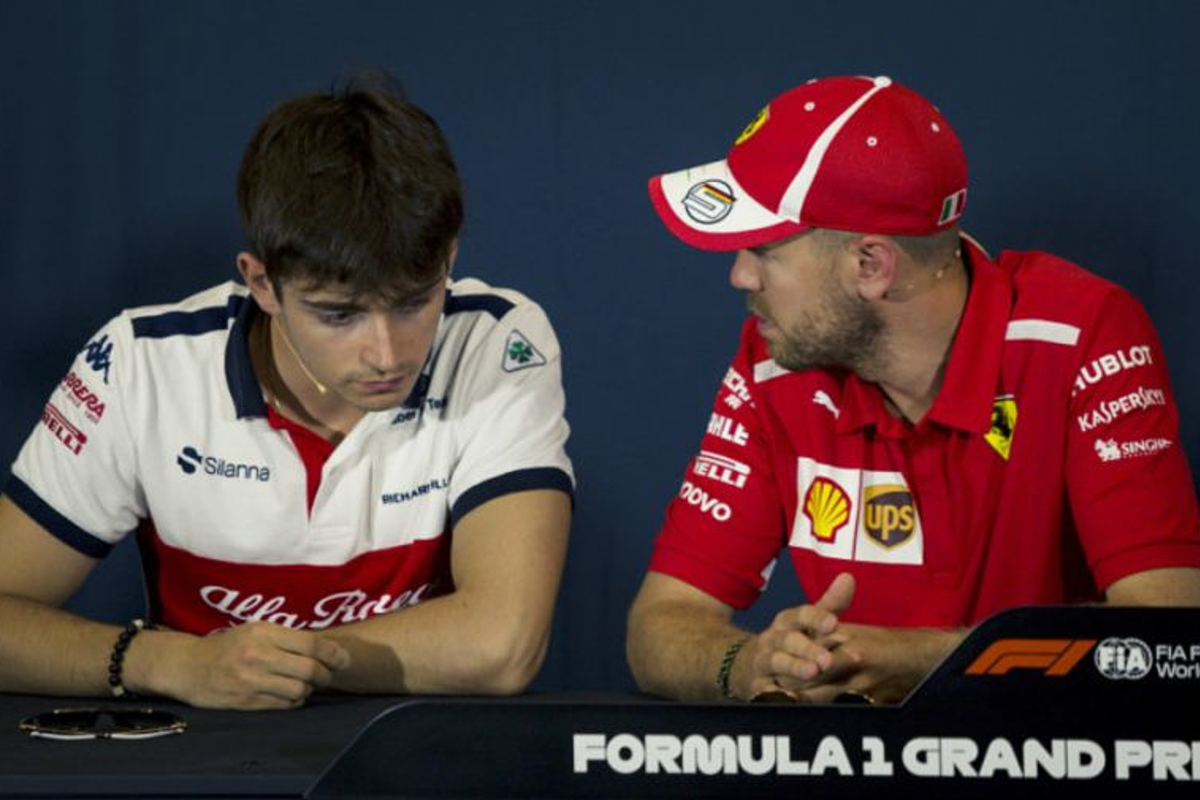 Sebastian Vettel has admitted that he views his new team-mate Charles Leclerc as a "full rival" in the 2019 driver's championship, as the pair take to testing at the Circuit de Catalunya in Barcelona for the first time in the new SF90 Ferrari car.
Last season it was announced that Leclerc would be promoted from Sauber to Ferrari after impressing in his debut F1 campaign, with Kimi Raikkonen going in the other direction.
Vettel is a four-time world champion and was again the closest rival to Lewis Hamilton's successful championship pursuit last year. According to him, he has another rival to look out for now - his team-mate.
"A full rival," Vettel responded when asked how he viewed Leclerc.
"He's in the seat for a reason so I've got to take it very serious. You always have a close rivalry with your team-mate, but priority number one is to bring the team forward.
"Obviously I've been around a bit longer than he has so maybe there are different things he will have on his plate in the beginning but he's a nice kid and I hope, in a positive way, you leave him alone to do his job.
"I'm very certain he will be quick enough and put me under pressure. We'll see how it goes."
Everything set for the afternoon session. @Charles_Leclerc #SF90 #TestingF1 #essereFerrari pic.twitter.com/uJlVDSSUjg — Scuderia Ferrari (@ScuderiaFerrari) February 19, 2019
Vettel enjoyed a harmonious relationship with Raikkonen when they pair drove together, and as for his partnership with Leclerc, he is unsure yet how it will develop.
"I don't know him as a team-mate yet, everybody is different, but I'm not overcomplicating these things, I'm taking it quite straightforward," the German continued.
"I'm not the one starting any problems and I don't expect that Charles is starting any problems.
"I'm actually looking forward to it. It's very exciting for him to drive the car of his dreams, I can understand that. Even though I've been around longer I still a little bit the same."
MORE: Ricciardo cites losing motivation as a factor in leaving Red Bull
MORE: Rivals react to Ferrari pace
Follow @GPFansGlobal on Instagram for behind-the-scenes access from across the testing fortnight.