Charles Leclerc says that the tragic circumstances surrounding the death of his friend and mentor Jules Bianchi did not put him off competing in Formula 1.
During the 2014 Japanese Grand Prix, Bianchi was racing for Marussia when he was involved in a crash which resulted in serious head injuries. Nine months later, he passed away due to the trauma suffered on that day.
Bianchi was Leclerc's godfather, and took the young Monegasque driver under his wing when the duo were both under the management of Nicolas Todt, the son of FIA president Jean Todt.
The death of Bianchi hit Leclerc hard, but the current Ferrari driver insists it did not make him think twice about following his dream of becoming a F1 driver.
"There was definitely no thoughts any time to stop my career because of that," he told BBC Sport.
"From the beginning when you go into this sport, you know how dangerous it is. It will never be a safe sport.
"Of course, the cars are getting safer and safer but, when you are going at 340km/h, it can never be safe. This I knew from the start. And I just wanted then to be good for him because he had taught me many things.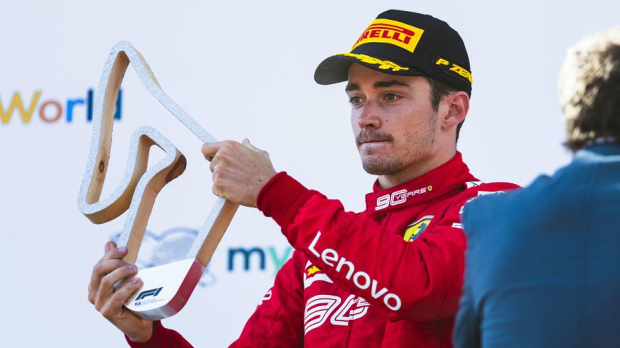 "He had always pushed me forward and helped me to get better, and the only thought I had when this happened was just to do good for him to make him proud."
Unfortunately for Leclerc, he would suffer the loss of his father, Herve, too, meaning he had two vital paternal figures in life taken away before he turned 21. He credits his father and Bianchi with helping him keep grounded during the very early days of his driving career.
"I am pretty sure it comes from them," he responded when asked about his humility.
"I don't think I've ever been arrogant or anything like that, so it's also a bit natural. I honestly believe it is the way forward. But the fact they kept telling it to me, I think it has helped me."