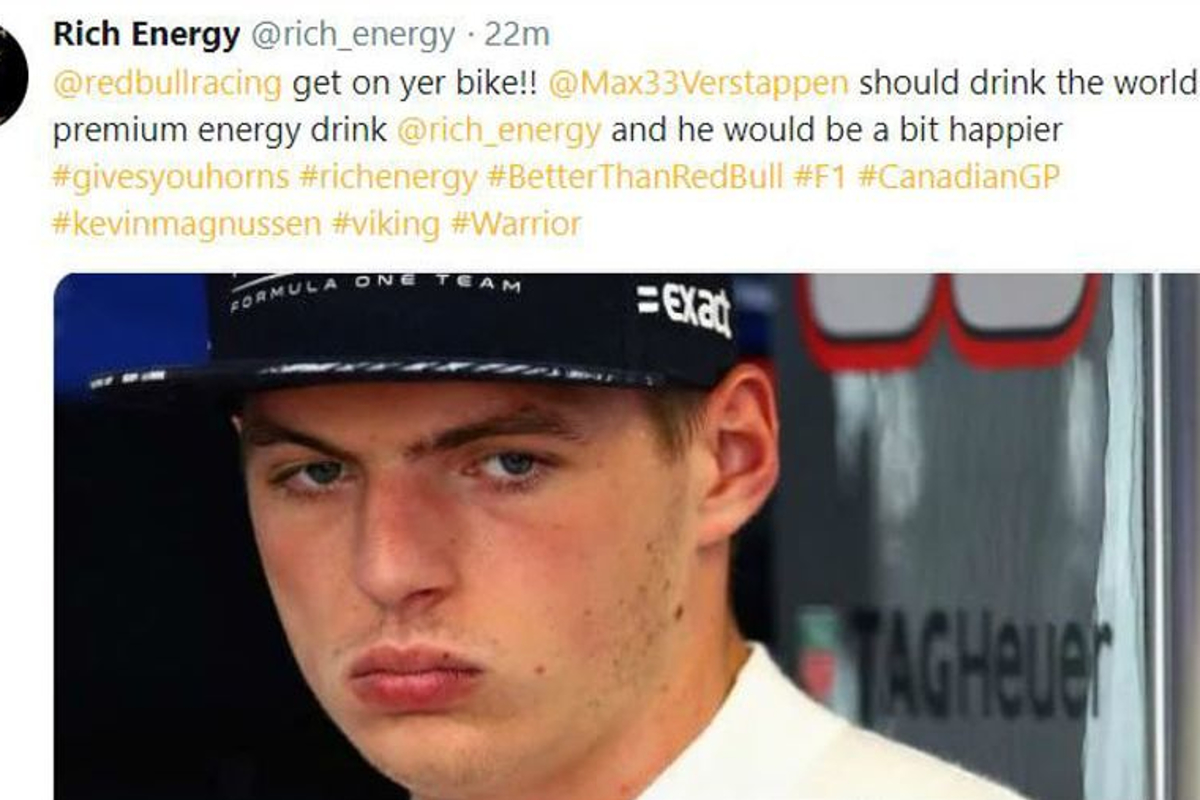 Maybe Rich Energy should can the straight-up bizarre Red Bull trolling
Maybe Rich Energy should can the straight-up bizarre Red Bull trolling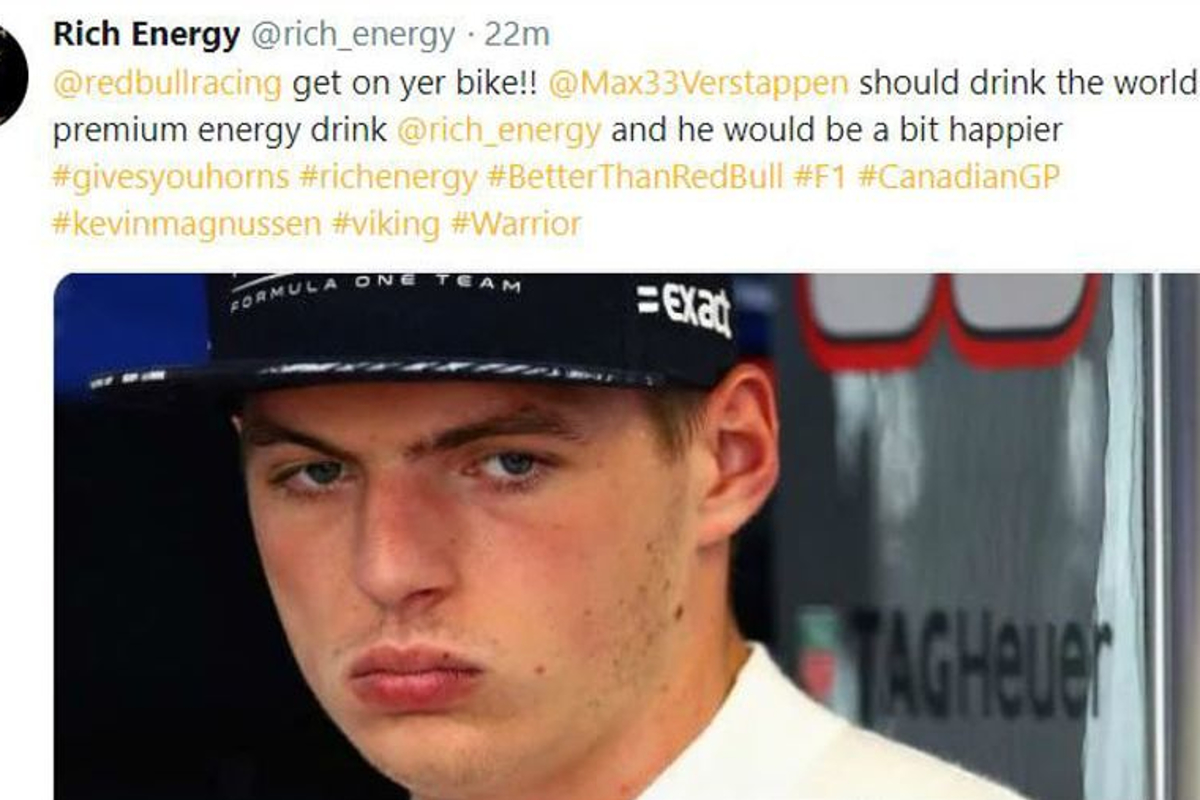 We get it, Rich Energy are the brash and bold bad boys of the energy drinks game. But shouldn't a self-styled "premium brand" have a little more class than this? The company's Twitter account launched into its most recent embarrassing social media spew during qualifying for the Canadian Grand Prix
Of course, Rich Energy want a slice of Red Bull's considerable energy-drink pie, which has brought them to F1 as it attracted Dietrich Mateschitz 15 years ago.
Having tried to buy Force India last year, Rich Energy now adorn the Haas cars as the American team's title sponsor.
Having engaged in some phoney feud with the four-time constructors' champions, Rich Energy's trolling sunk to new depths in Montreal on Saturday as the company celebrated Kevin Magnussen's crash in Q2 as it also stopped Max Verstappen from improving, eliminating the Red Bull driver.
The posts were deleted after an hour of air time, suggesting someone with the keys to the account does indeed have a brain cell.
Not a proud moment for @rich_energy (again...) on social media this season!#F1 #CanadianGP pic.twitter.com/VfI46l26s2

— GPFans Global (@GPFansGlobal) June 8, 2019
Rich Energy asked Haas to remove their stag logo from the cars in Canada as they continue to fight accusations of copyright infringement.
And this is far from the first time that Rich Energy have embarrassed themselves on social media since gaining new interest from the f1 world.
Incredibly, this bizarre post from the first day of pre-season testing remains online.
A superb effort today in testing by @HaasF1Team & the tremendously talented @RGrosjean . Our 1st day in @F1 & we are faster than @redbullracing. Superior performance fuelled by @rich_energy #worldclass #RichEnergy #HaasF1 #betterthanredbull #F1 #F1Testing #Barcelona #Elite #fuel pic.twitter.com/5e5UMd47jy

— Rich Energy (@rich_energy) February 18, 2019