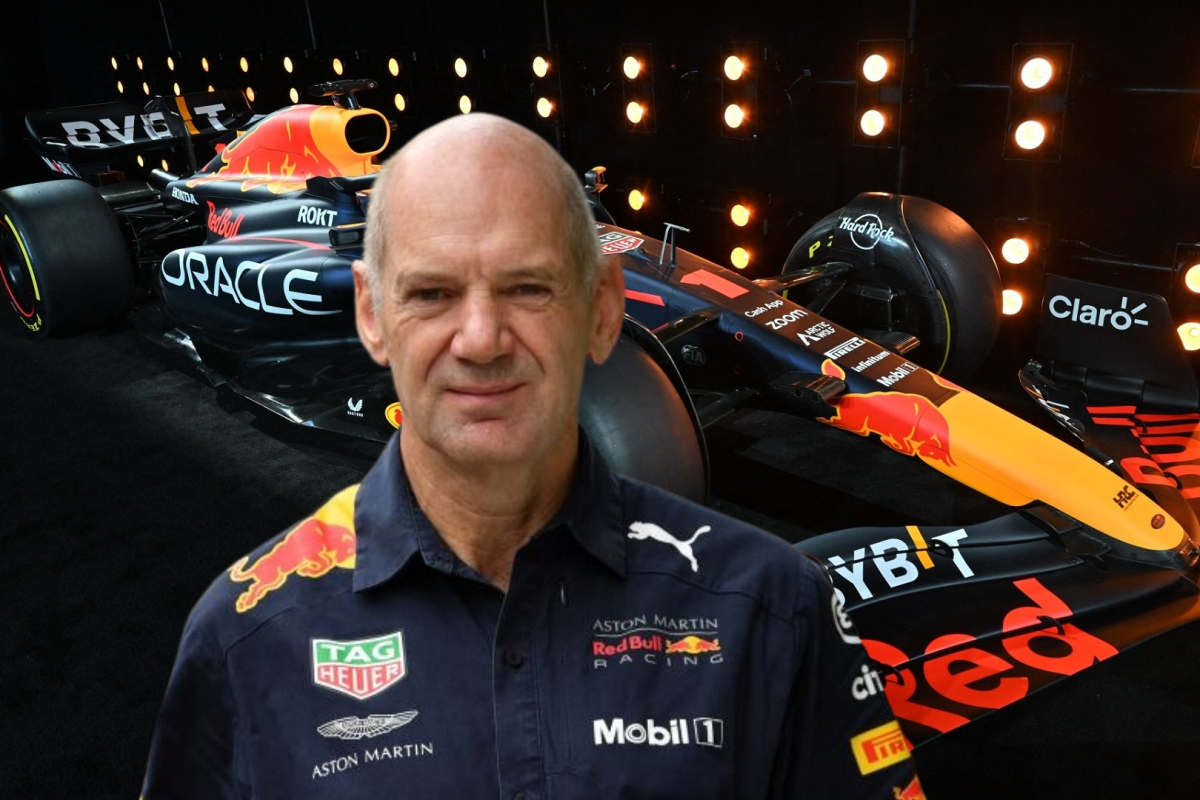 Special Newey project that birthed RB19 MONSTER and massive Red Bull F1 advantage
Special Newey project that birthed RB19 MONSTER and massive Red Bull F1 advantage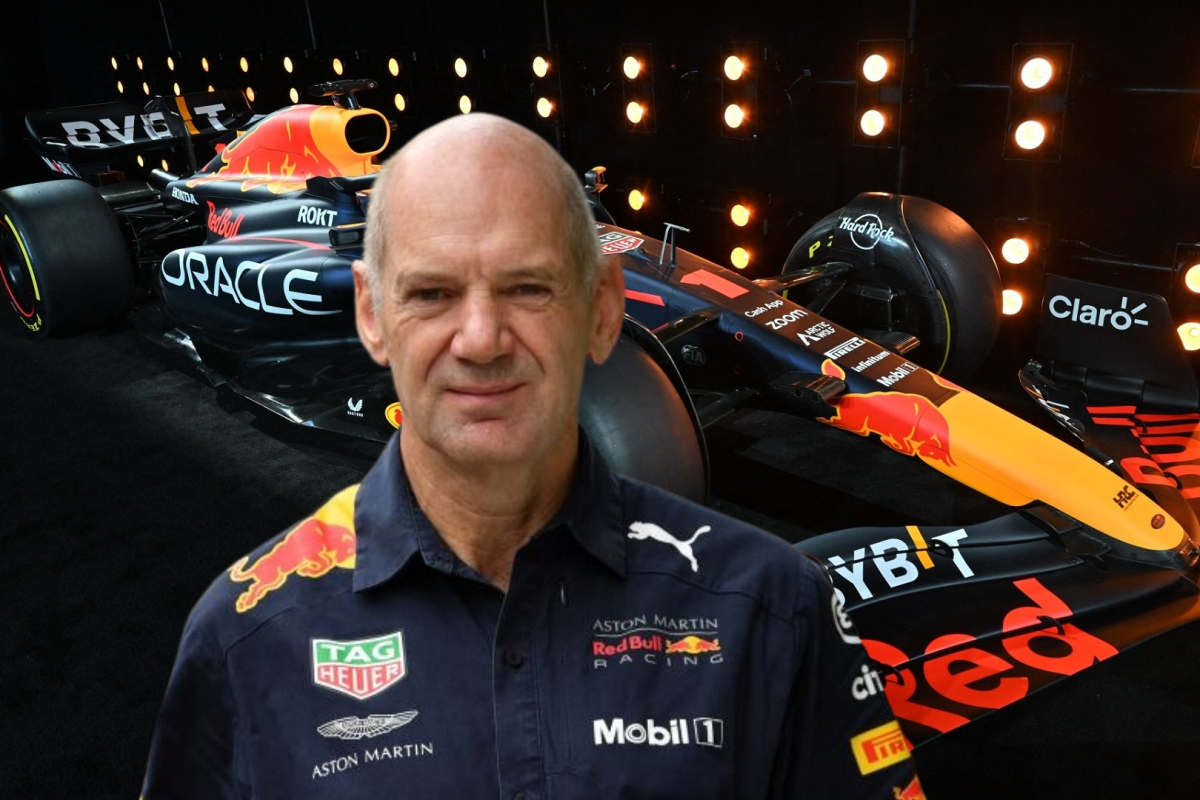 Since the dawn of car racing, it's been all about the drivers. Of course it has. Swashbuckling heroes who drive superfast supercars at death-defying speeds in the name of sport are naturally going to be the centre of attention. It is about them. And remains so.
But in 21st-century Formula 1, an alternative hero has emerged. Not sexy, not heroic, but studious, highly qualified and with an eye for detail usually associated with those other heroes who undertake life-saving surgery.
The engineers and scientists have always been there, designing the cars that the swashbucklers then proceed to drive at breathtaking speeds, but we knew little about them. We didn't need to and, in many ways, didn't want to.
But on Sunday, during Sky Sports' coverage of the Spanish Grand Prix, Martin Brundle, in conversation with David Croft, made a comment that perfectly, and accurately, captured the higher profile role played by today's F1 eggheads.
They were discussing the contract extension recently signed by Adrian Newey to keep him at Red Bull.
"Christian Horner is going to hate me for saying this, but whatever the best-paid driver is worth, Adrian Newey is worth even more."
READ MORE: Why Adrian Newey is the BEST and WORST thing to happen to F1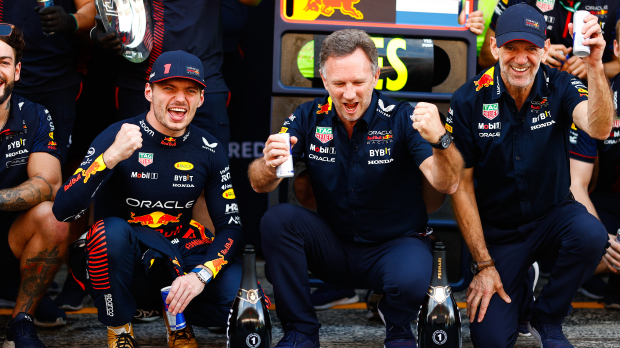 And who could argue?
Without the involvement of Newey, it's unlikely that Red Bull would have a stranglehold on the sport that has led to a 129-point lead in the 2023 Constructors' World Championship after just seven races. Without Newey, it's unlikely that Max Verstappen would be crossing finishing lines nearly two kilometres ahead of his nearest rival.
The changes in regulations that came into effect in F1 in 2022 played squarely into one of Newey's biggest strengths, namely the new ground-effect floors.
There were other significant regulation changes, like a simplified front wing, a sharp new rear wing and 18-inch tyres with wheel winglets, but it is his expertise around ground effects that has elevated Red Bull to another level.
To help understand why Newey, above all of the other highly experienced and qualified engineers in the F1 paddock, was able to grasp the intricacies of this new concept quicker than his competitors, it's worth re-visiting his route into F1.
The Southampton (Ground) Effect
It was at the University of Southampton in 1980 that Newey graduated with a first-class honours degree in aeronautics and astronautics and it was during this time he first worked on the phenomenon known as ground effects.
He told Auto Motor und Sport: "I studied ground effect as an aerodynamic phenomenon at university, and the subject of my last project during my studies was its application to motorsport."
Little did he know at the time the role that piece of work would play in his professional career some 40 years later.
Upon leaving university, he was offered an internship by the Fittipaldi Formula 1 team but just a year later joined the March team where, after a short spell as a race engineer, he started designing race cars.
His magic touch was obvious from the very beginning and for two years running his March GTP sports car won the IMSA GTP title.
His meteoric rise through the motorsport ranks was underway with his next stop being at March's Indy Car team, where his March 86C won the Indy Car World Series title and the Indianapolis 500.
In 1991 he moved to Williams where, over a five-year spell, he enjoyed continued success but also experienced tragedy.
Mixed fortunes at Williams
While working alongside Patrick Head, Newey's Williams' record read 59 race wins, 78 pole positions and 60 fastest laps from 114 races, but the tragedy came in the 1994 San Marino Grand Prix when Ayrton Senna, driving the FW16, crashed and died.
In the years that followed, Newey and several other members of the Williams team were charged with manslaughter; charges for which they were initially acquitted and then, following a re-opening of the case, granted a full acquittal in May 2005.
In 1997, he moved from Williams to McLaren, where he stayed until the end of 2005. It was a spell of mixed fortunes by Newey standards, with two driver world titles, in 1998 and 1999, and the constructors' title in 1998, but in the early-2000s they struggled to compete with Ferrari in the era of Michael Schumacher.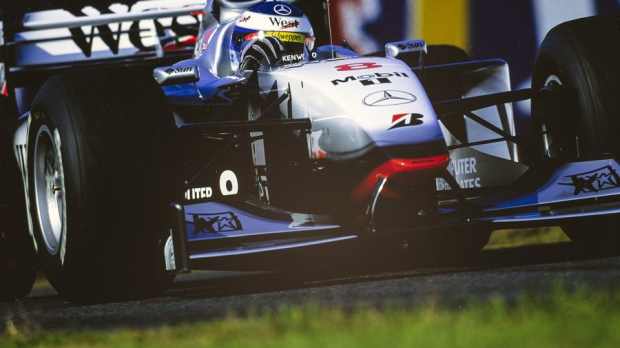 The internal politics of F1 made for a turbulent spell for Newey, with McLaren boss Ron Dennis continually denying that his chief engineer was on the verge of leaving the team, but finally it happened in February 2006 when the overtures of Red Bull proved too great to resist.
The Red Bull years
Newey's early years at Red Bull were unremarkable, not helped by the fact he was working on a car he hadn't designed, but the signs were ominous for the rest of the grid when they finished second in the 2009 constructors' championship with a car that appeared to be improving race by race.
With Sebastian Vettel as their number one driver and with Newey churning out lightning fast and reliable race cars – the RB6, RB7, RB8 and RB9 – they went on to complete the driver/constructor double for four consecutive seasons, from 2010 through to 2013.
Seven championship-free seasons were to follow for Newey and Red Bull as they struggled to match the power and speed of the Mercedes driven by Lewis Hamilton and, for one season, Nico Rosberg, but by 2021 the gap had been closed sufficiently for Verstappen to clinch the drivers' title amid the controversy of Abu Dhabi at the final race of the season.
Then followed the specification changes. In particular, the one that landed in the dead centre of Newey's sweet spot.
That final project, undertaken at Southampton, where he examined, in minute detail, ground effect and its application to motorsport suddenly made sense.
The upshot is that Red Bull are currently two or three steps ahead of their closest rivals at every turn and have put themselves in a position where it's conceivable they go on and win every single race of the 2023 season.
Quite how they will fare when the day comes for 64-year-old Newey to call time on his career is one for Christian Horner to worry about, but Brundle was right.
It boils down to the quality of the car and, whatever your view of them, Red Bull know a good thing when they see it.
Whatever they decided to pay Newey in his new deal, it's not enough.
READ MORE: Who is Helmut Marko? The genius behind Red Bull rise to power