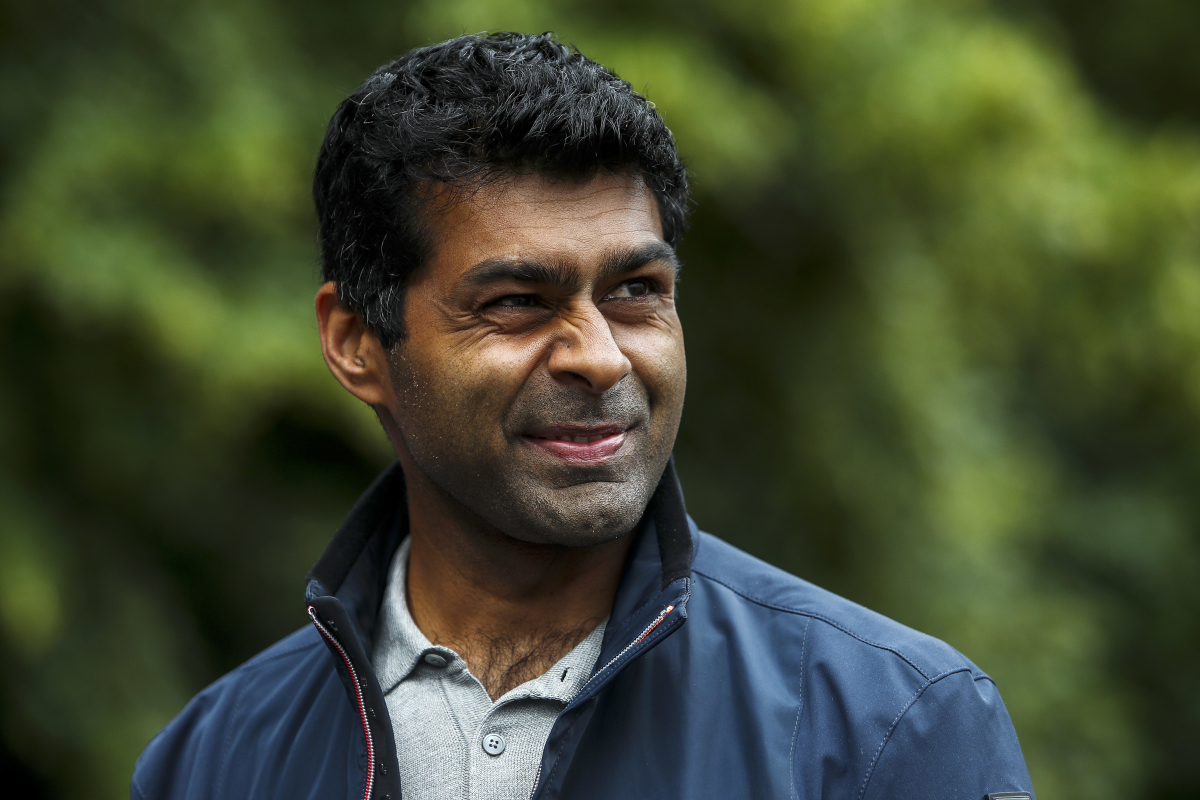 Twitter F1 fans INCENSED over Imola disaster tweet by Sky's Chandhok
Twitter F1 fans INCENSED over Imola disaster tweet by Sky's Chandhok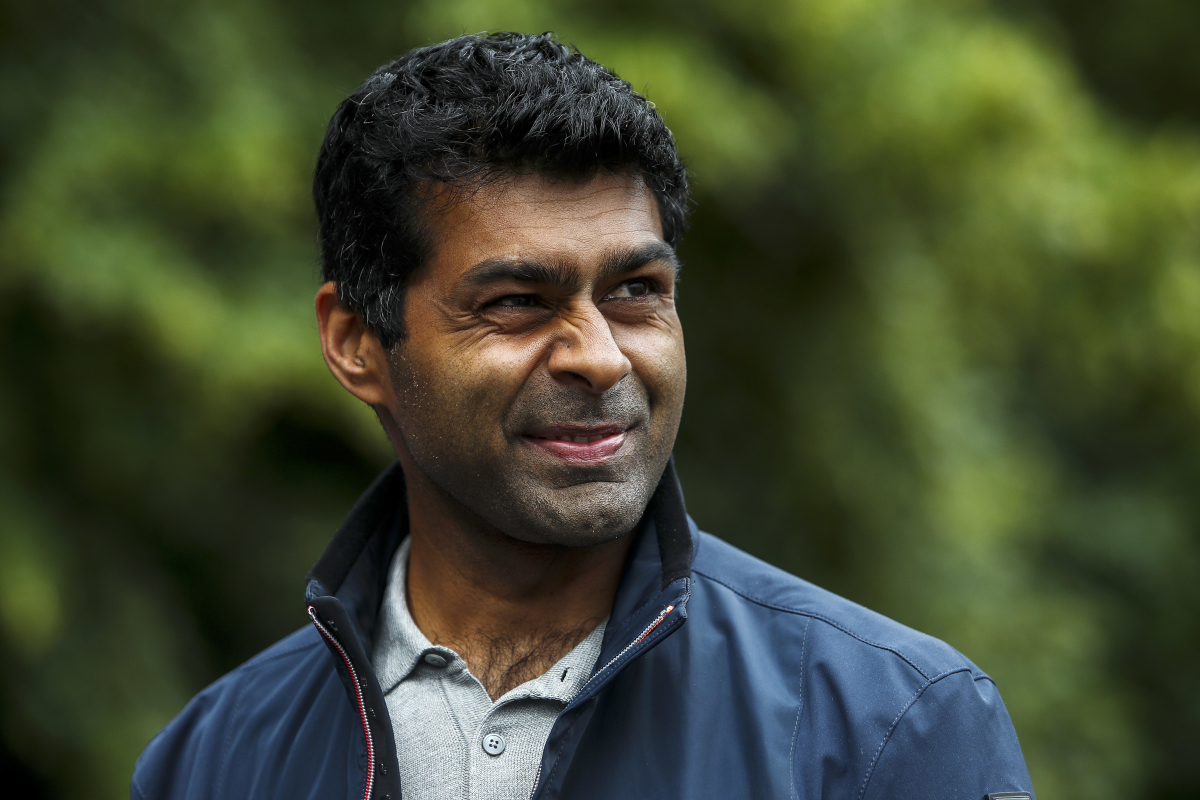 Karun Chandhok has been criticised by Formula 1 fans on Twitter after he appeared to dismiss the idea of volunteering for a virtual Emilia Romagna Grand Prix to raise money for the flooded town of Imola.
The Sky Sports F1 pundit weighed in on a Twitter thread created by motorsport analyst Vincenzo Landino, who suggested that a virtual race held on Twitch to raise funds to help the area devastated by bad weather.
Chandhok did not seem in support of a suggestion that Sky Sports F1 commentators lend their time to the event, responding that alternatively, he could remind his children that he still exists.
The original post from Landino said: "With the GP canceled this weekend, I would love to see @F1 get the drivers together for a virtual Emilia Romagna Grand Prix, with proceeds going to help the local area.
"Partner with @Twitch, have all 20 drivers compete, and race Imola with old V10 cars. Sell tickets for $20."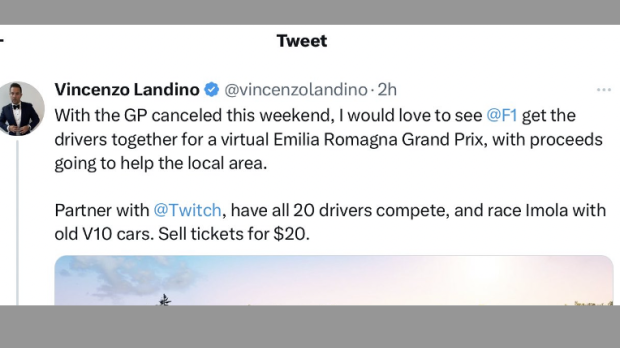 Dr Obbs, co-host of the Tech Heads F1 podcast, added to the thread with a suggestion that SkySports F1 cover the virtual event.
He wrote: "I wonder if we could even get some coverage of it on @SkySportsF1," tagging Chandhok and his colleagues David Croft, Natalie Pinkham, Bernie Collins and Martin Brundle.
But Chandhok appeared unimpressed, responding in a now-deleted tweet: "Or we could have a weekend off and remind our children we exist?"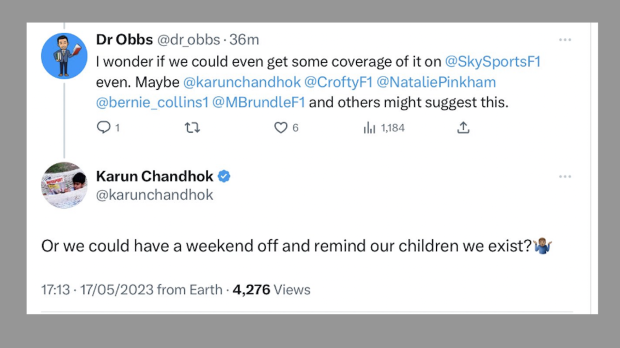 Fans decry 'insensitive' comment
F1 fans on Twitter showed their displeasure at Chandhok's response. One felt that Chandhok's reply was 'insensitive' given the region's need for assistance.
I feel like this is really insensitive as a response Karun. When your friend or neighbour is in trouble, you help. Especially given this is a region that has done so much for F1 over the years. It's an opportunity for compassion using the enormous resources of F1….

— Ani (@hamilfan44) May 17, 2023
Another user felt that the idea was 'fab', and said that Chandhok's unwillingness to help had 'blown my mind'.
Wow 😳 This idea was fab, but clearly @karunchandhok isn't one for helping others in a time of tragedy, blown my mind that he'd tweet this. If he was supposed to be commentating then he'd be away from home anyway, so what's the issue?@SkySportsF1 #F1#ImolaGP #EmiliaRomagnaGP https://t.co/IxQj8SN2Yn

— MsD (@donpes00) May 18, 2023
One fan wrote that they were 'not surprised' that Chandhok soon deleted his tweet, adding that his choice of wording was 'terrible'.
Not surprised he deleted it! Choice of wording is terrible @karunchandhok "remind our children we exist" unfortunately for some people in imola they won't get that luxury in life again. An extra weekend off over a charity based virtual gp to help locals… don't worry we see 👀

— Ashley Clements (@AshleyAhearn_) May 18, 2023
READ MORE: Imola ticketholders offered KEY update after race cancellation