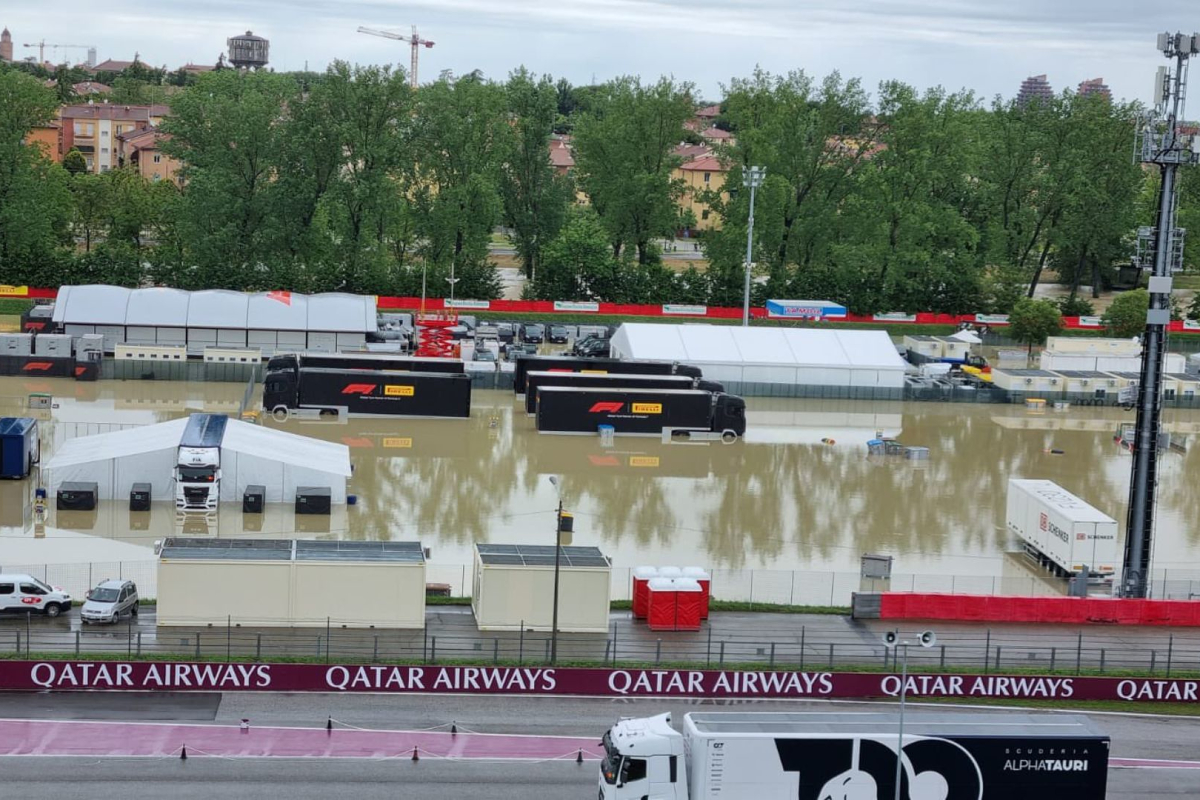 Why Imola weather chaos proves F1 cannot run from biggest threat
Why Imola weather chaos proves F1 cannot run from biggest threat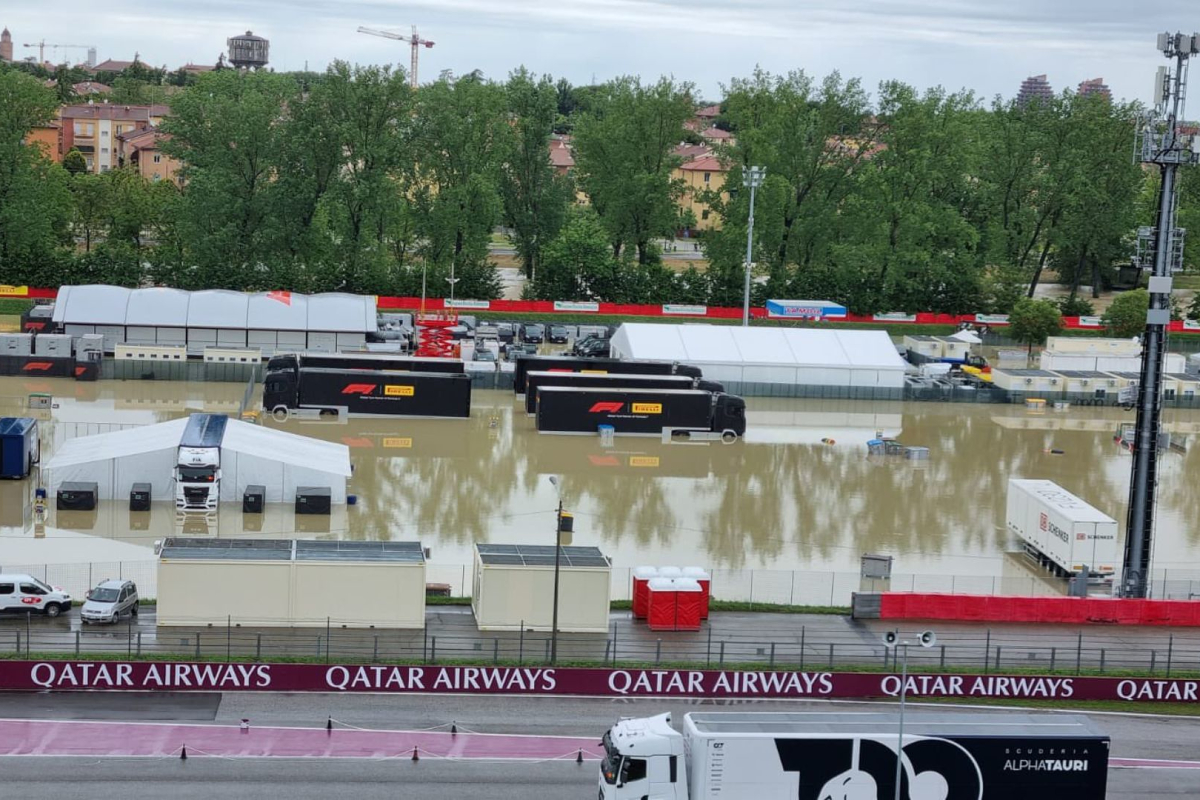 There are only a couple days left until Formula 1 cars were due on track at the Imola circuit in northern Italy.
Teams would typically spend the early portion of the week finalising garage setup, making sure staff arrive promptly and safely, and using weather forecasts to inform race strategy planning. Instead, F1 personnel were evacuated from the paddock on Tuesday, with swathes of the local region under water, before the decision was made to cancel the race early on Wednesday afternoon.
That is because Emilia Romagna has suffered from unprecedented rainfall this earlier month, leading to severe floods caused by overflowing riverbeds. Over 198 millimetres of rain fell in one area in just 24 hours, causing the Lamone river to rise from its normal depth of one metre to over 11 metres.
Now, a second bout of heavy rainfall has beset the area, putting further strain on already stretched resources. 500 people have been evacuated from homes in the region, while 300 firefighters have carried out rescue operations and interventions and eight people are believed to have died. Heavy rain is forecast for at least the next ten days.
A study by the Cross Dependency Initiative earlier this year determined that Emilia Romagna is among the top ten European regions most at risk from climate change. Last year, the area suffered from an extreme drought, an event rendered more likely by the effects of climate change. Drought causes soil to absorb water including rainfall less well, and can lead to subsequent flooding.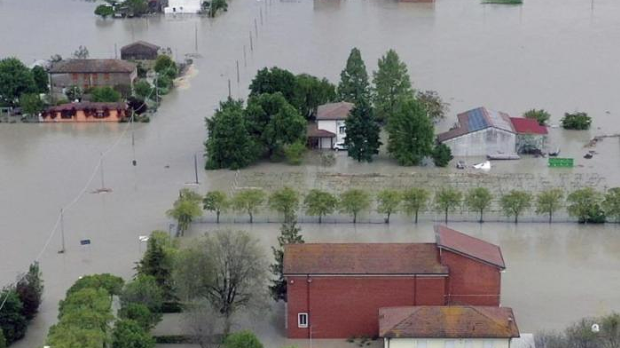 Now, the race has rightly been cancelled, with the emergency services required for an F1 event to function rightly left to deal with the real humanitarian emergency.
Of course, the running of a motorsport race is far from the top priority given the human crisis caused by the floods. But the situation highlights the threat that climate change and the increased frequency of extreme weather events it is responsible for presents to Formula 1.
READ MORE: Emilia Romagna Grand Prix CANCELLED after Imola weather chaos
Massive global issue
Since Liberty Media's buyout of the sport from former supremo Bernie Ecclestone in 2017, F1 has increased its focus on climate and sustainability, and has pledged to become carbon neutral by 2030.
Measures including the use of synthetic floods in cars are set to help F1 arrive at its goal on schedule. But what is it for F1 itself to be carbon neutral if its partners are the cause of the problem?
After all, Emilia Romagna is far from the only region in which F1 holds events which is at significant risk from climate change. Scientists at the University of Miami, where F1 raced only last week, have warned that swathes of Florida could be entirely underwater by 2060.
Furthermore, NASA estimates larges parts of the Gulf region, where F1 races in Saudi Arabia, Qatar, Bahrain and the UAE, could be uninhabitable by 2050 due to rising average temperatures.
Every other region on the calendar, meanwhile, is more at risk from extreme weather events generally as climate change increases their frequency globally.
Put simply, climate change is is an existential threat to its future, and F1 is going to have to have some form of reckoning with it partners at some point.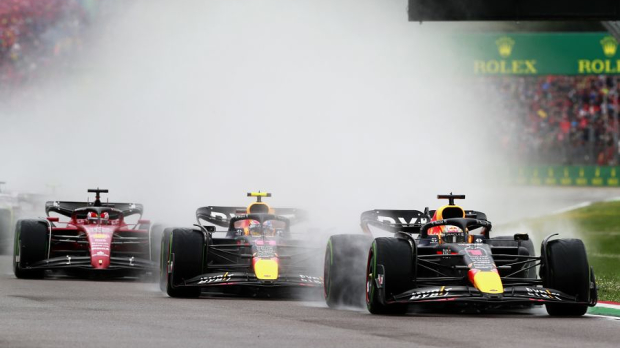 One of F1's biggest sponsors, for example, is the Saudi Arabian state oil company Aramco. Saudi Arabia is the biggest polluting country of all-time and is responsible for four percent of global greenhouse gas emissions cine 1965 alone. Aramco most recently renewed its deal with F1 in 2020, in an agreement understood to be worth $450m.
The various vehicle manufacturers competing in F1 continue to be significant polluters, despite the fact their research and development their involvement in motorsport means they put into more sustainable areas including battery technology.
Both Daimler, which owns the Mercedes brand, and Volkswagen, which will enter F1 with Audi from 2026, have previously been found to have used software to hide the emissions produced their road cars in order to pass stringent tests, for example.
That means F1 is caught in a bizarre dichotomy whereby it is simultaneously aiming to make a positive impact on climate change by taking serious measures in its own regard, but is financially reliant upon some of the world's most damaging companies who sustain it for now but put its long-term future in serious peril.
The situation in Emilia Romagna is a terrifying example of the increasing danger climate change presents to people around the world. For F1, what happens next should not just be the prioritisation of the safety of race personnel and local residents, but a longer term conversation about its potential to help hold the biggest polluters on the planet to account.
READ MORE: Imola F1 cancellation: Death toll rising, rivers breaking banks and hospital flooded in Italy as RED ALERT weather continues