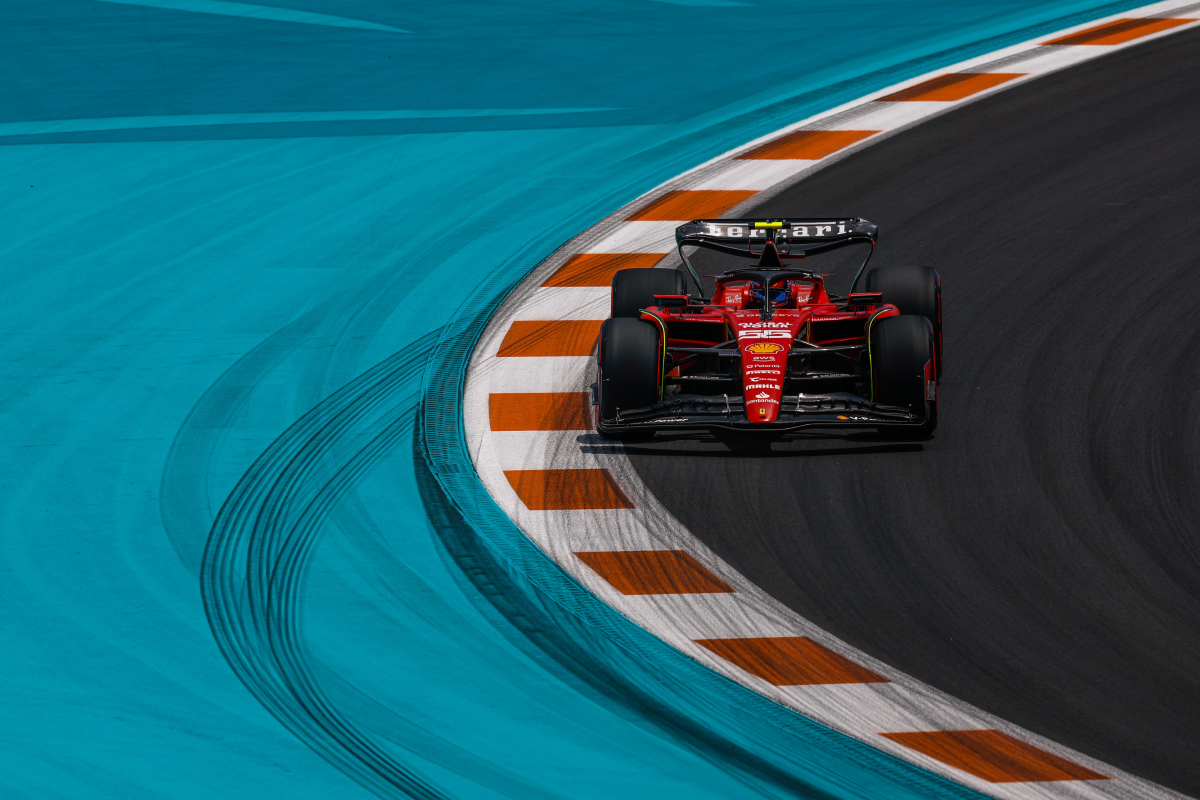 Ferrari to make MAJOR change for Barcelona with ONE key aim
Ferrari to make MAJOR change for Barcelona with ONE key aim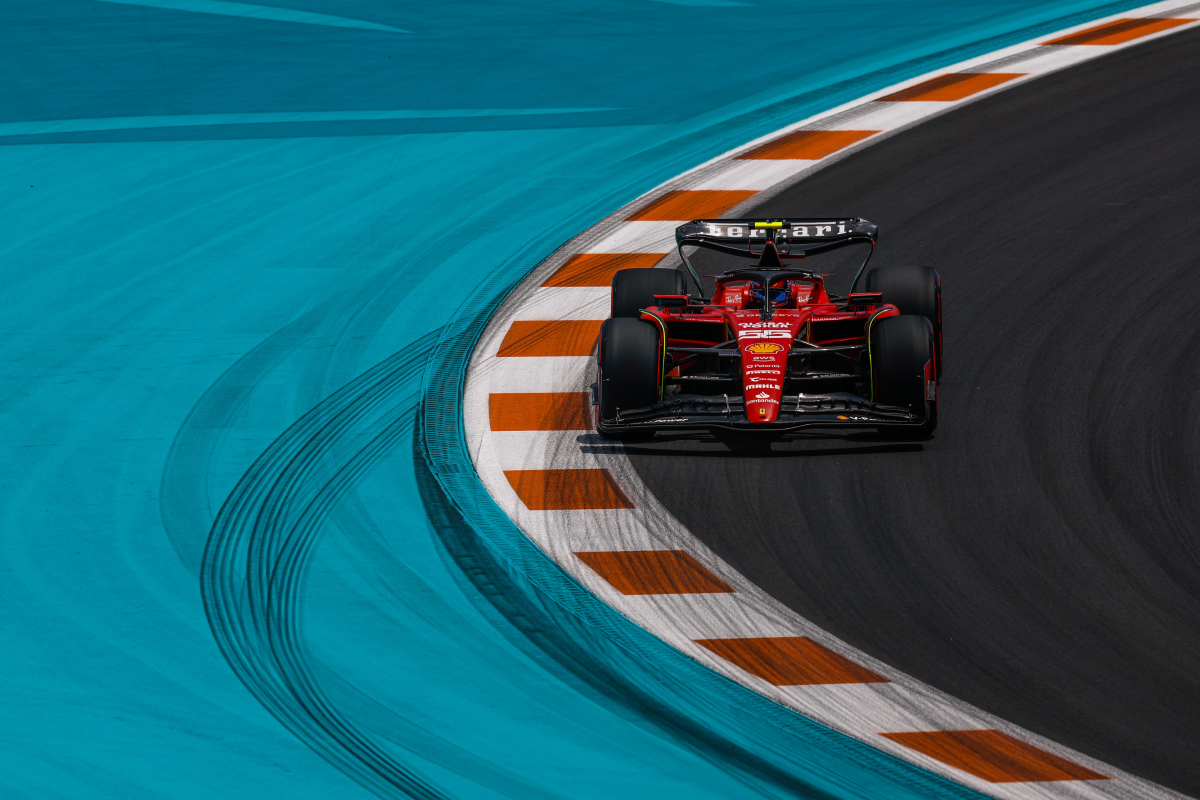 Ferrari is set to make a major change to their car at the Spanish Grand Prix, Carlos Sainz has confirmed.
The Scuderia has started the 2023 season on the back foot compared to Red Bull, with just one podium in the opening five races.
The Miami GP was a particular low moment for the team, with Charles Leclerc crashing twice at the same corner over the course of the weekend.
READ MORE: Leclerc reveals Miami GP NECK injury after smashes
Ferrari's car struggled in race trim in the Sunshine State, and that saw Sainz and Leclerc finish fifth and seventh respectively.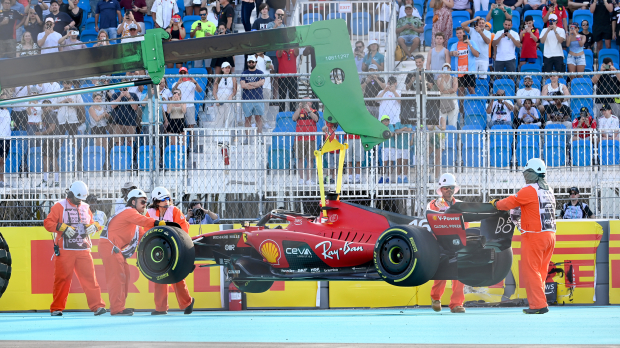 Unpredictable monster
"From here to Barcelona we will try some more set-up things," Sainz said.
READ MORE: F1 narrowly avoids disaster with another TERRIFYING pitlane near miss
"Other updates will arrive at Imola which should help us. In Barcelona, we will try to change the car a bit and go in another direction, to see if this can help the race pace.
"Today it is clear that in qualifying we are not in bad shape, but then in the race we have little flexibility and the car is unpredictable. You can't push in this wind, because you degrade the tyres."
READ MORE: F1 Team Principals: Who are the men in charge in 2023?