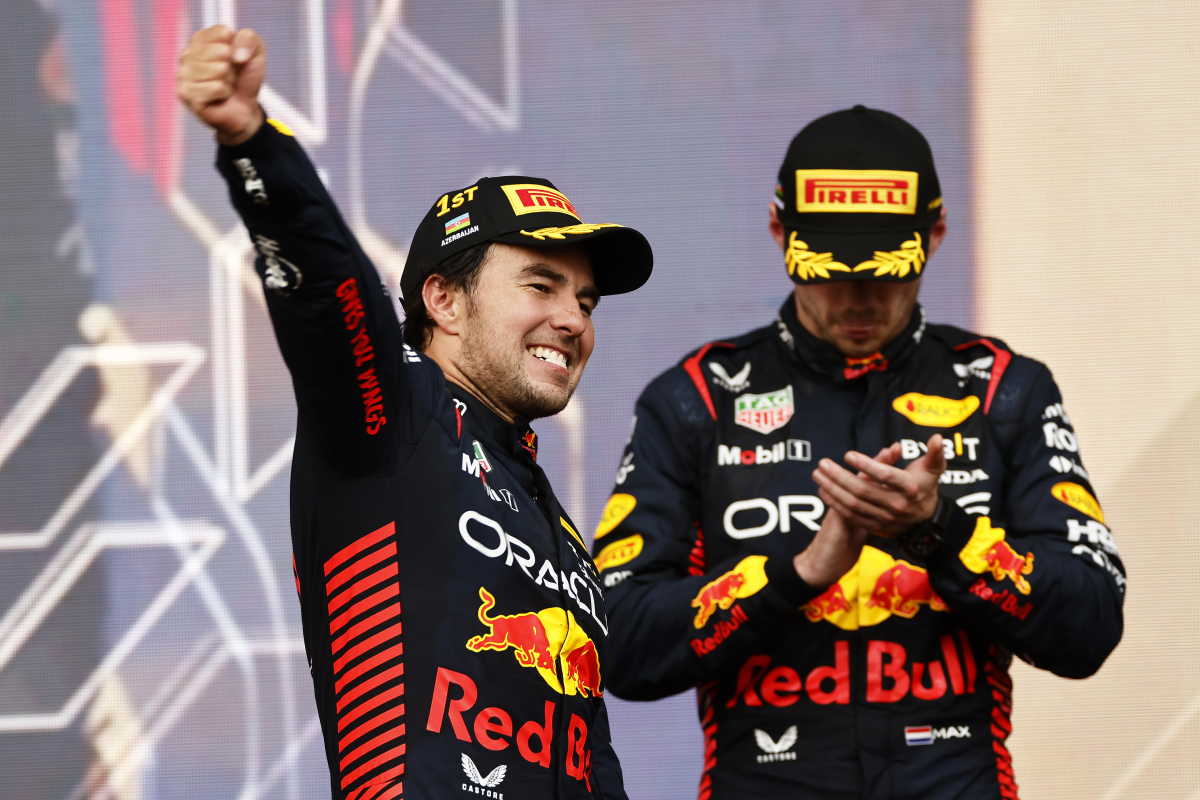 Button hails 'needed' Perez F1 title battle
Button hails 'needed' Perez F1 title battle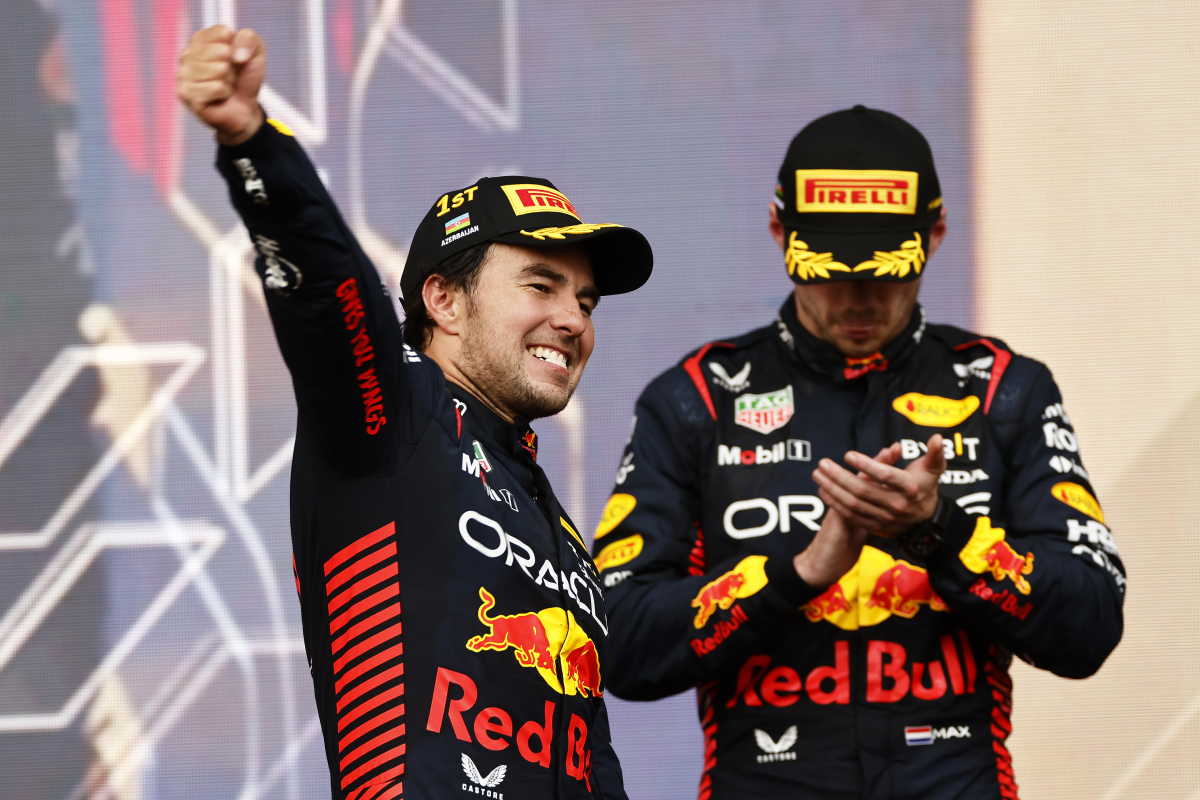 Former F1 champion Jenson Button has suggested 'needs' Sergio Perez to challenge team-mate Max Verstappen for the F1 title.
Red Bull has dominated the opening stages of the season with its two drivers equally sharing the four race wins so far.
Last year, Perez fell 149 points short of Verstappen. But after scoring his second victory of the year in Azerbaijan, trails by only six this time around.
Speaking to select media including GPFans, Button said: "We haven't seen him throughout a season be as competitive as Max.
"Max is on it every weekend, Lewis is on it every weekend - maybe not so with the car this year, but that's normally the way they go racing and that's why they're so difficult to beat over a season.
"Checo has been a lot more up and down and it's much more difficult to win the championship like that when you're up against Max.
"I think the consistency is where Sergio has been lacking, the consistency to pull it out of the bag. But if he can do it in Miami, yeah, I think he has a chance to fight for the championship, and I didn't think I'd be saying that.
"It's great to see he's got so much confidence in that car and it's good for the sport."
Red Bull's dominance is highlighted by the constructors' table, with second-placed Aston Martin already 93 points off the pace, and Mercedes over 100 back.
Button added: "We need it because Red Bull obviously has a bit of an advantage at the moment.
"We need them to be fighting and I think Max is also being like, 'Fair play to Checo. He's done a really good job.'
"It adds to the title fight, we need it this season, so come on Checo!"
Verstappen the 'toughest team-mate'
Button partnered Perez at McLaren in 2013 after the Mexican replaced then-one-time champion Hamilton.
Reflecting on how the Mexican has stepped up this year, Button said: "I'm really impressed with Sergio.
"Max just has to be the toughest team-mate because he just gets out there and gets it done in terms of his speed.
"I think he did a really good job at the weekend and back-to-back wins, if you like, with the Sprint race and the main event, that will give him a lot of confidence.
"We're only going to really know (if he can sustain this) when we go to the next race - it's kind of a street race as well.
"If he can pull out a win there as well, that would be a massive deal for him and I think that would give him big confidence for the season."