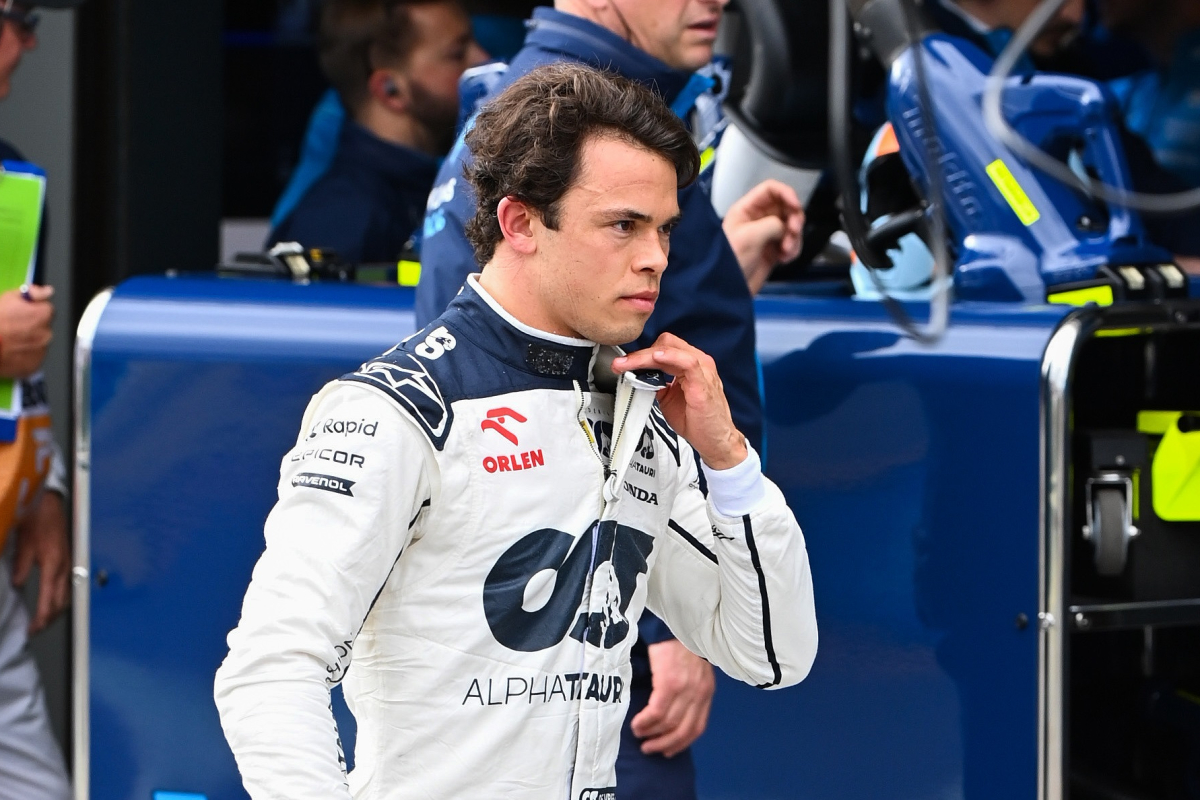 Top exciting Red Bull junior team drivers who could REPLACE De Vries
Top exciting Red Bull junior team drivers who could REPLACE De Vries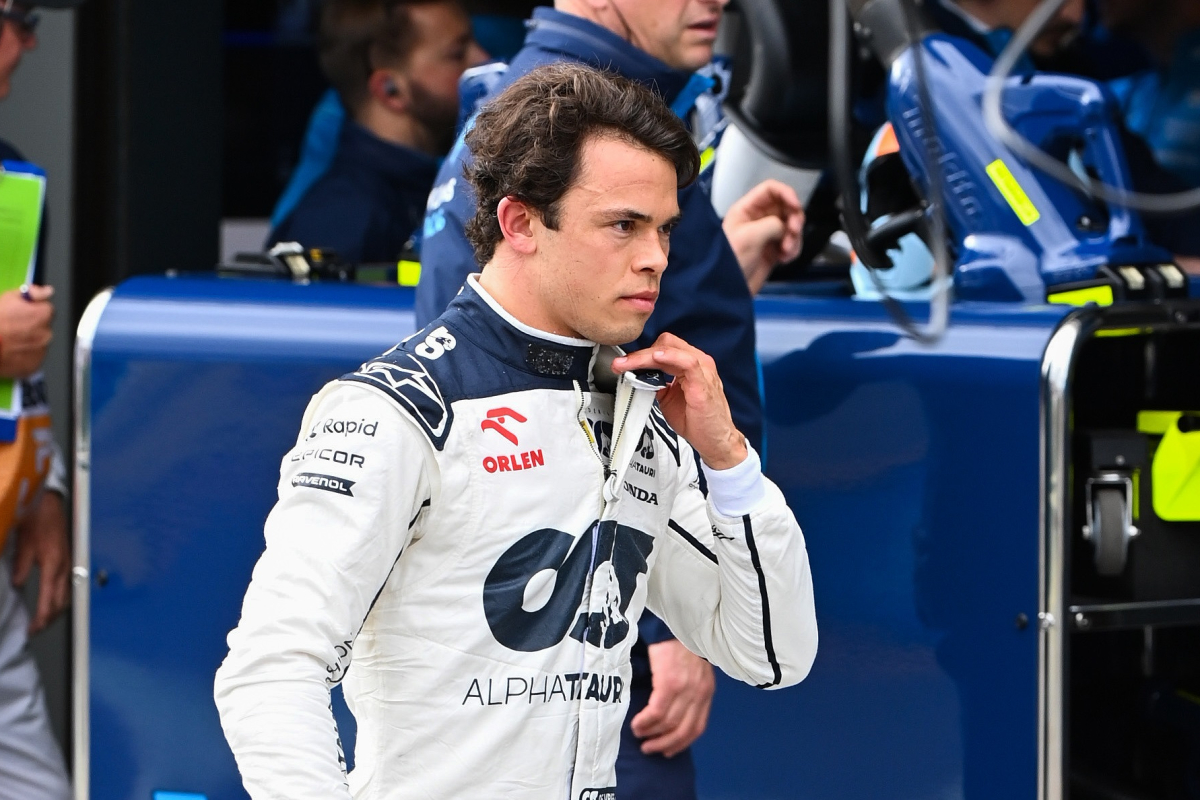 Nyck De Vries and AlphaTauri's miserable start to the 2023 season continued in Baku.
The Dutchman joined Red Bull's sister team at the end of last season, after impressing for Williams during his debut race in Italy.
The 28-year-old finished ninth in his one race in 2022, and he joined AlphaTauri, with many predicting he could be a dark horse in 2023.
But it hasn't been the start to his first full F1 season that he expected and his position as AlphaTauri's second driver could be at risk.
Helmut Marko has a reputation for wielding the axe on underperforming drivers and, with an array of talent available in the Red Bull junior teams, the pressure is on De Vries to improve his results or risk the potential of a short F1 career.
Who are the contenders in Red Bull's academy?
Liam Lawson has attracted eyeballs with his performances and if AlphaTauri were to change one of their drivers, the 21-year-old could find an avenue into F1.
Earlier in April, Lawson finished first on his debut for Team Mugen in Super Formula and the New Zealander has previously won on debut in Asian F3, Euroformula Open, the Toyota Racing Series, DTM and F2.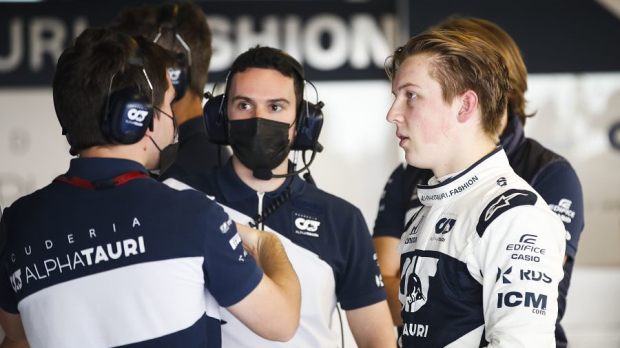 Lawson has immediately hit the ground running and is showing form reminiscent to what Pierre Gasly did in the series in 2017.
If Lawson can keep up this fine run of form, he'll be in contention for an AlphaTauri F1 seat in 2024 – but may face a tough task with such a loaded academy of talented drivers.
Another Red Bull driver tipped to break into F1 is Iwasa, who recently won his first feature race of the season in a chaotic race in Melbourne.
The 21-year-old joined the Red Bull academy in 2021 and a year later he entered as a rookie in F2, finishing fifth overall in the standings and having one win under his belt.
The Japanese driver's stellar karting record put him on the Red Bull radar and his performances in his sophomore season in F2 have certainly turned a few heads.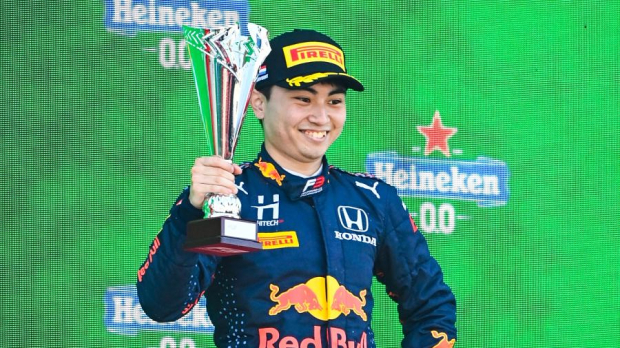 Dennis Hauger has an FIA F3 championship to his name – winning a title always being a tick in the book of Marko.
Still only 20, Oslo native Hauger has been something of a second season specialist during his time on the F1 support bill.
A debut F3 campaign in 2020 with the under-performing Hitech squad banked only one podium, before a switch to junior powerhouse Prema for '21.
The title was delivered with four wins, with his settling into F2 also bringing a couple of victories, but a lot of inconsistency. He's scored points only once (fourth in the Austrian Feature Race) since claiming the Feature victory in Azerbaijan.
He is currently sixth in the early F2 standings.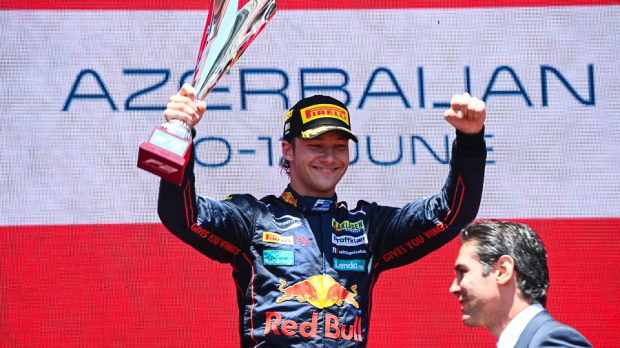 Zane Maloney is another driver who has strong ambitions to make the jump to F1 and after finishing as a runner-up in F3 last term, he has a chance to show his skills on the F2 circuit.
Maloney ended last season in impressive fashion, winning the last three feature races. Hailing for the Caribbean island of Barbados, Maloney is the first Bajan to race competitively in Europe and told The Mirror earlier this year that he is targeting one of the AlphaTauri seats next season.
"My target is F1 in 2024 – that is a very big target but I believe in myself, while also knowing that I need to put in the work to get anywhere near my goals."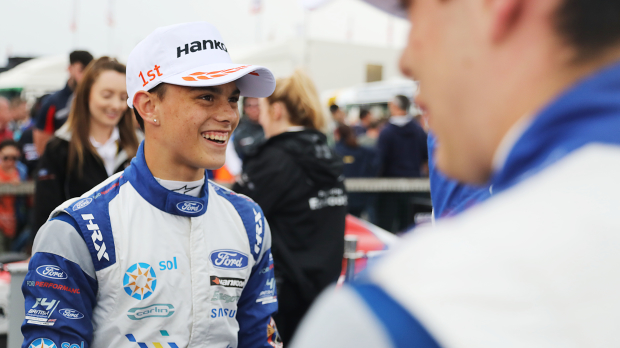 What's gone wrong for De Vries?
De Vries currently sits bottom of the standings with zero points and has failed to challenge his teammate Yuki Tsunoda.
He finished 14th in Bahrain and Saudi Arabia, while failing to finish in Melbourne and Azerbaijan.
De Vries came into F1 with an excellent karting record, an F2 title under his belt and a good reputation from Mercedes' Formula E team.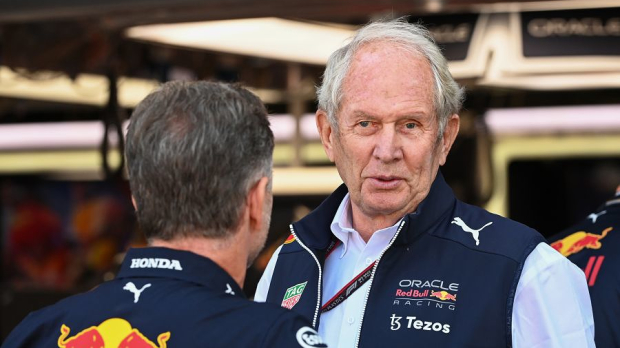 Before he contested his first Grand Prix with the Faenza-based team, Red Bull motorsport advisor Helmut Marko spoke of the Dutchman becoming team leader ahead of Tsunoda but there have been no signs of that, and definitely not in Baku.
De Vries crashed out of Q1, binning his AT04 at turn three when he ploughed straight into the barrier on Friday evening while, in Saturday's Sprint Shootout, he was slowest of all.
The Sprint race wasn't much better as, while he recovered to P14, he had early contact with Tsunoda.
His weekend would go from bad to worse on Sunday when he hit the wall on the inside of turn five during the Grand Prix, breaking his suspension with his race over.
"Of course, a failure is always annoying," team boss Franz Tost said. "Nyck touched the wall in Turn 5. As a result, the front left track rod broke and then he stopped at the next corner. That was very early in the race.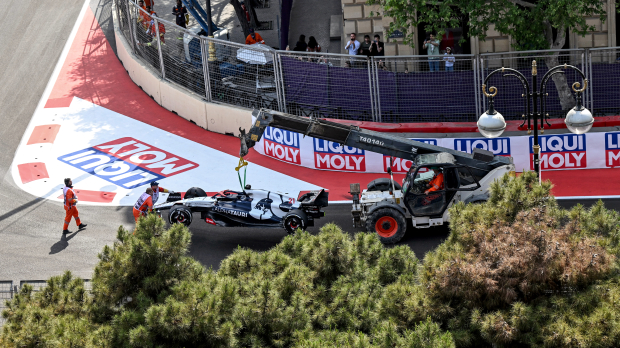 "It shouldn't have happened like that, but it's the way it is now."
Tost, though, sought mitigating circumstances, admitting it was De Vries' "first time here in Formula 1."
"He touched a few walls in free practice and [sprint shootout] and qualifying," he said. "But that's part of the learning phase. I hope things get better in Miami now."
The AlphaTauri car has struggled to be competitive, but Tsunoda's recent top 10 finishes show there is potential AlphaTauri to challenge in the midfield but De Vries is far behind that at the moment.
READ MORE: Who is Helmut Marko? The genius behind Red Bull rise to power