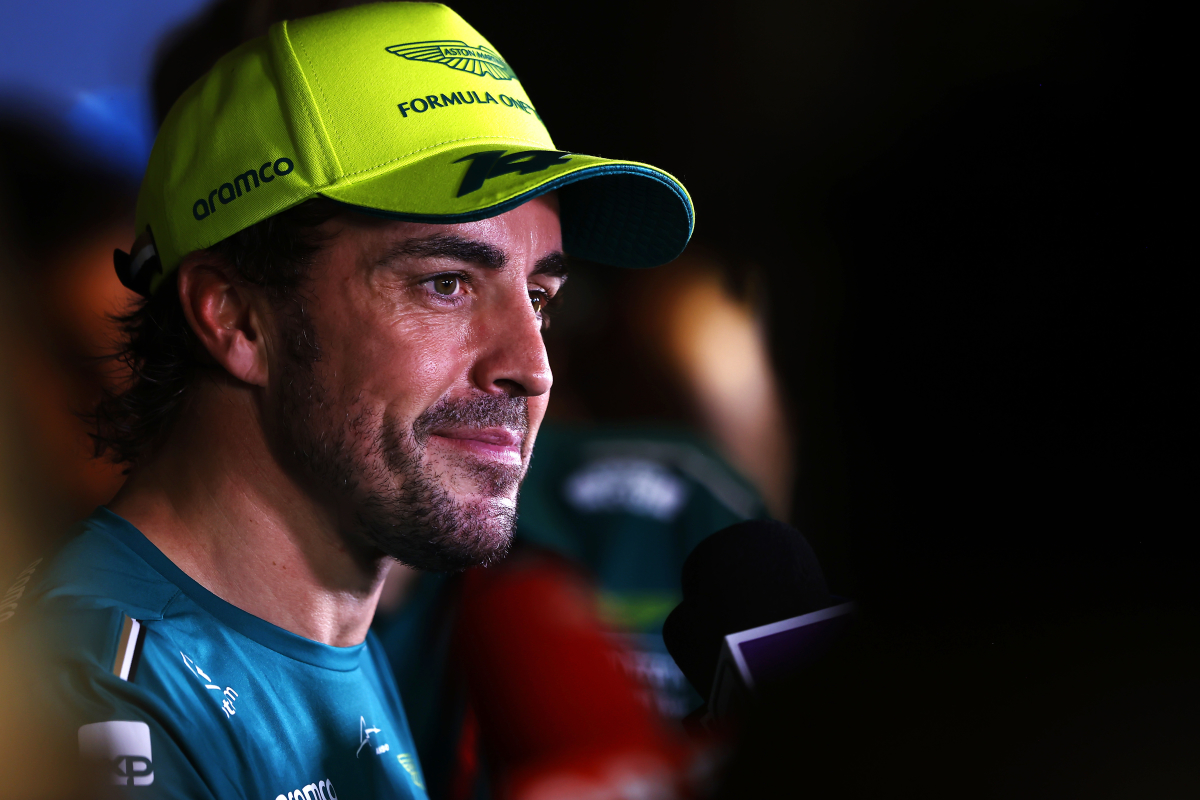 Taylor Swift jokes and SURPRISE radio message – how Alonso is leading Aston Martin in a whole new way
Taylor Swift jokes and SURPRISE radio message – how Alonso is leading Aston Martin in a whole new way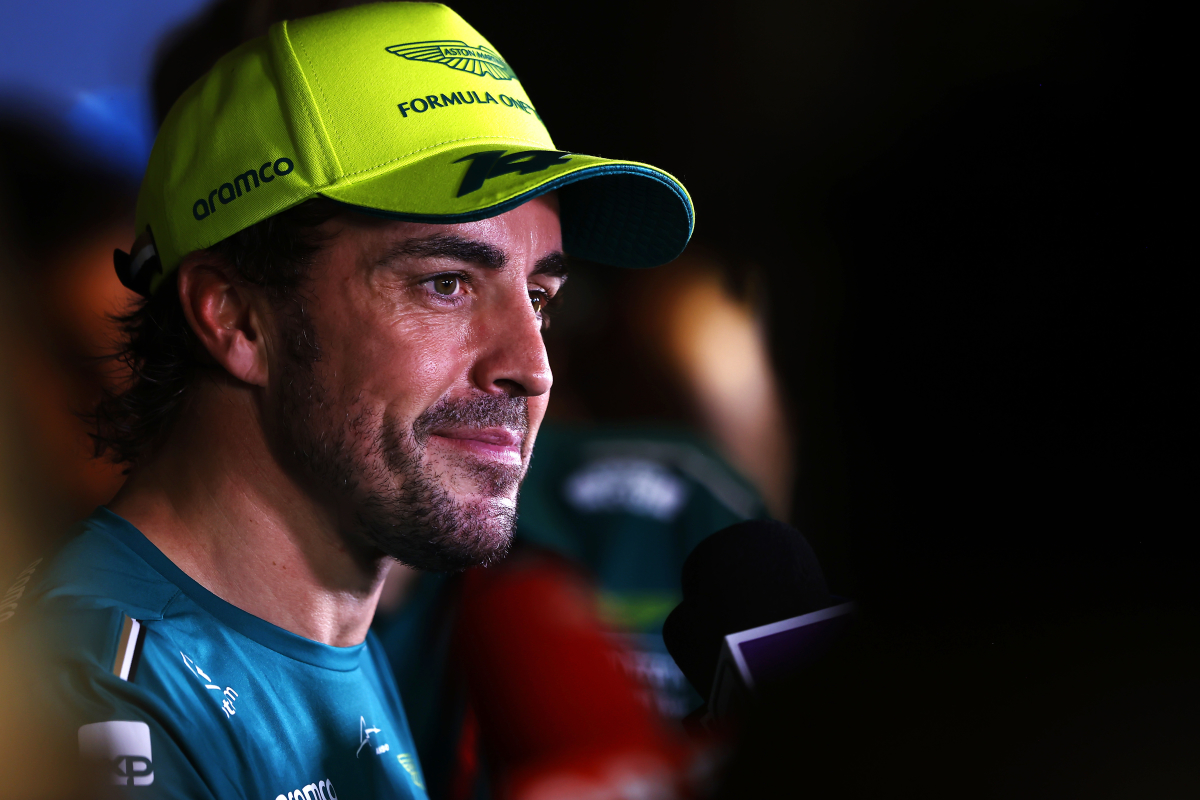 Fernando Alonso surprised Formula 1 fans in more ways than one during race week at the Azerbaijan Grand Prix.
Firstly, after gossip had arisen about the Spaniard's love life during F1's unexpected extended break after the Australian Grand Prix, Alonso leaned into the speculation with glee.
With rumours abound that Alonso has begun dating American pop superstar Taylor Swift, he posted a short video to his TikTok account where he winks at the camera as a remix of Swift's hit Karma plays in the background. Then, under questioning from Sky Sports F1's Ted Kravitz at the circuit in Baku. Alonso refused to confirm or deny the conjecture while sporting a beaming grin.
Whether Alonso and Swift are an item is irrelevant in F1 terms, and frankly nobody's business other than their own. But the playfulness with which Alonso, a man completely obsessed with racing who is rarely willing to discuss his personal life or any matter other than motorsport with the media, has responded to the tattle speaks of the rejuvenated joie de vivre he has routinely displayed since leaving behind Alpine to join Aston Martin.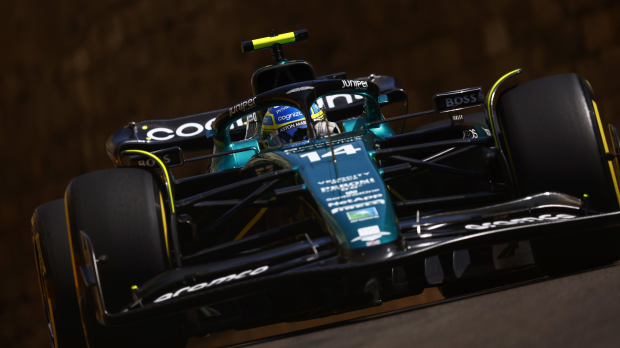 The results which driver and the team have earned in the opening four rounds of the season, comprising a trio of podiums in Bahrain, Saudi Arabia, and Australia and a still impressive fourth-place place in Baku on Sunday, are sure to have had an influence on Alonso's demeanour, but the dynamic works both ways.
Alonso's experience and tremendous skill at the wheel have played a huge role in delivering such strong results at the start of 2023, of course, but his reinvigorated laidback attitude and gaiety give Aston Martin the kind of reliable, trustworthy, and downright fun focal point a team on the up benefits hugely from building around. Haas team principal Gunther Steiner recently told TalkSPORT that what separates Alonso's skillset from everybody else on the F1 grid is his ability to "manage his race from inside the car."
On Sunday in Azerbaijan, Alonso surprised plenty of observers by managing an aspect of his team-mate's race too.
READ MORE: Verstappen is BEATABLE, Red Bull record and F1 flop facing shock axe? What we learned in Azerbaijan
"Tell Lance my brake bias suggestion," Alonso told his race engineer in a radio message in during the first half of the race. "As I am. It is working for me."
A small setup alteration may not seem like a particularly big deal, but given Alonso's reputation for fostering what could at times be described as tense working relationships with former team-mates including Lewis Hamilton, Stoffel Vandoorne and Esteban Ocon, the subtle instruction showed a co-operative side to Alonso's leadership which has not been seen too often before.
Stroll was unable to match Alonso's Sunday race pace, and a glancing blow into the inside wall at Turn 7 and a run wide at Turn 16 cost him time and places in the final standings, but the Canadian had demonstrated magnanimity of his own early in first stint when he asked the team to inform Alonso that he would not challenge the Spaniard's position despite running close behind with the ability to use DRS.
After four rounds of the season, many have been wowed by Aston Martin's speed through the corners, smart strategy calls and sheer consistency, but arguably the most impressive strength the Silverstone-based squad has illustrated is the quality of its teamwork.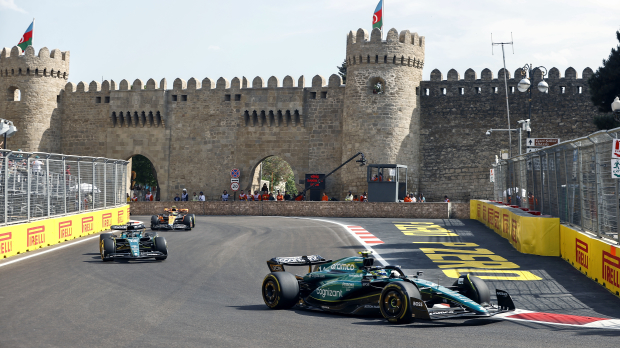 What's more, the signing of a driver capable of improving the performance of not just his own car but also his team-mate's while going wheel-to-wheel with rivals on track is immensely useful to a team which has spent the past couple of years very well resourced financially but floundering in the lower reaches of the midfield with no clear path to the front of the field.
Now, with the second fastest car on the grid and a two-time world champion piloting it, the team has the raw materials with which to compete with the frontrunners.
If Aston Martin can continue to harness the merriment and selflessness with which Alonso is the leading the time right now, then their Love Story could become the most romantic of all.
READ MORE: Verstappen beaten, Hamilton 'creates magic' and Wolff in TV bust-up as Azerbaijan GP chaos puts lives in danger