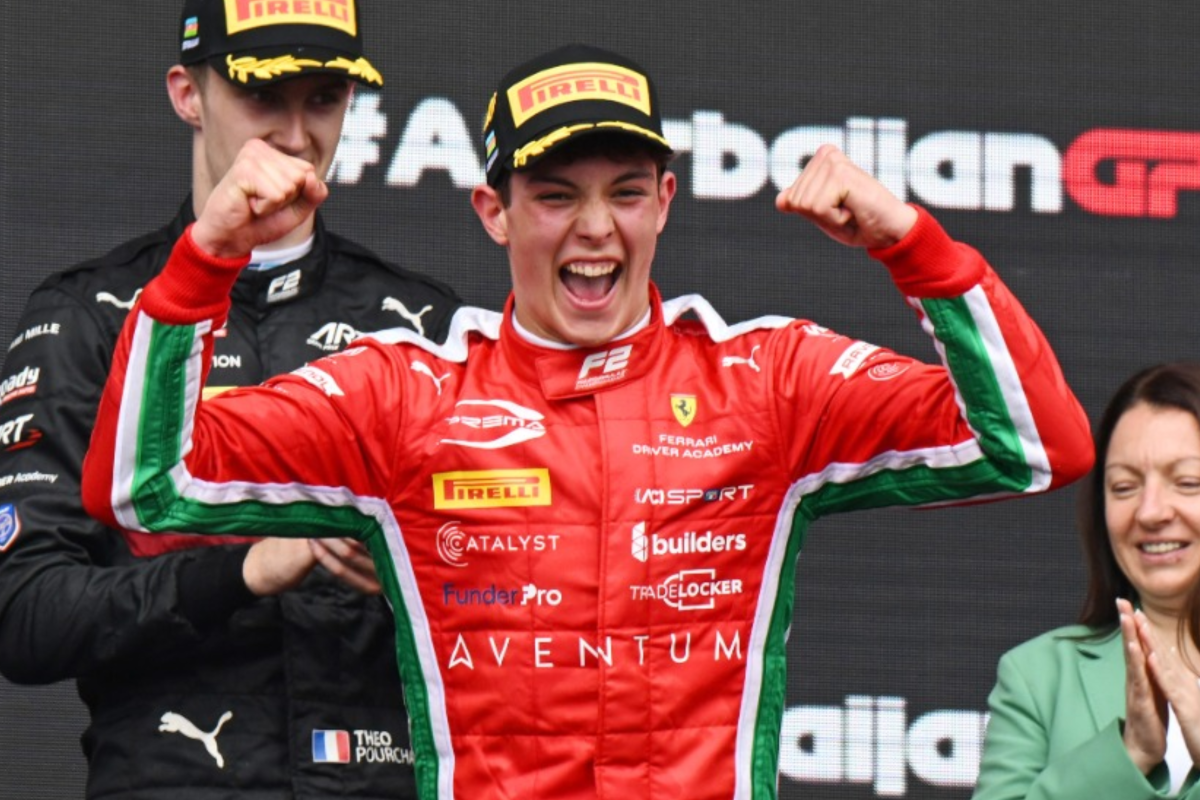 F2/F3 Power Rankings – Bearman bosses Baku to show Ferrari potential
F2/F3 Power Rankings – Bearman bosses Baku to show Ferrari potential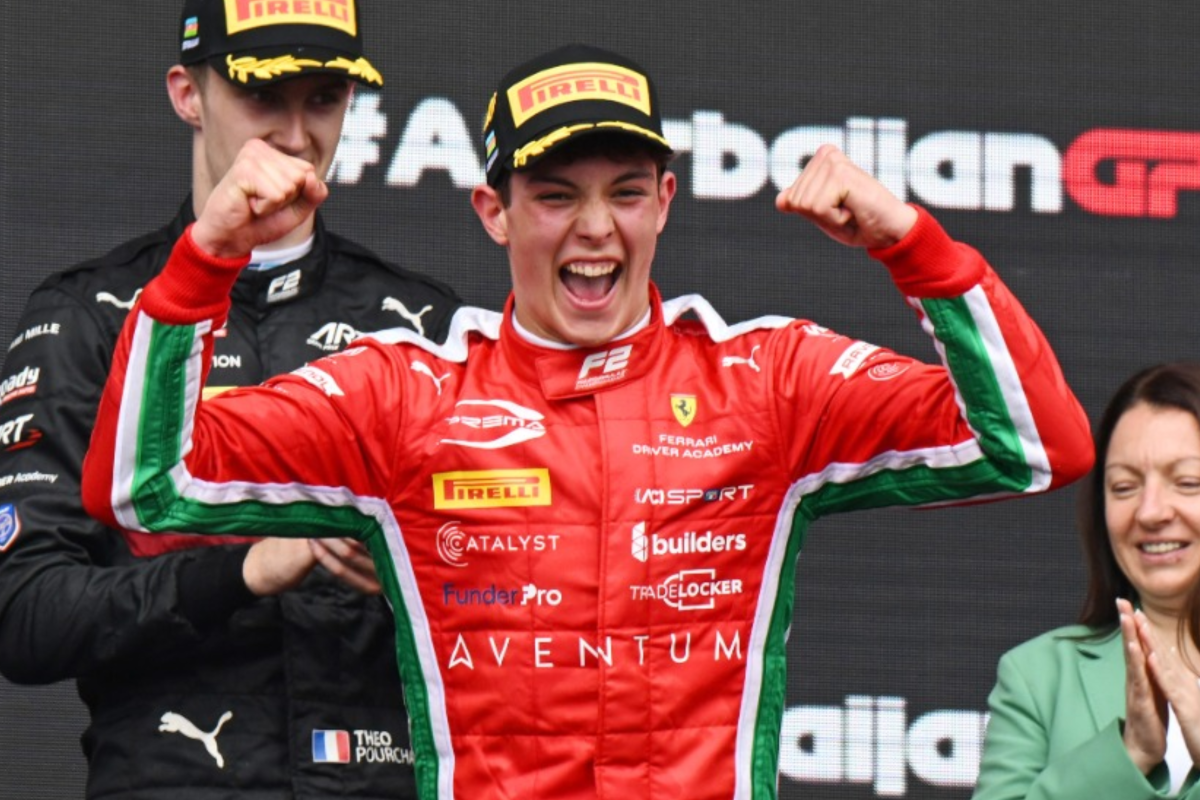 While the smallest of Formula 1's baby brothers, Formula 3, stayed home for an extended post-Australia break, Formula 2 joined the Azerbaijan Grand Prix and delivered the action the main event could not on Saturday.
A coming-of-age performance from Ferrari Driver Academy's British ace Ollie Bearman is the story of the weekend when so many of his more-experienced peers lost their way.
Bearman had three days of firsts culminating in an emphatic Feature Race win that somehow seemed the least of his accomplishments after his Friday and Saturday exploits.
His clean sweep of wins means he's one of only a handful of drivers to have taken a double victory in F1's direct feeder series to rocket himself into championship contention after a rough start to his F2 campaign.
The series also has a new championship leader, as the title fight looks to be one that could go the distance until Abu Dhabi in November.
Formula 2
Oliver Bearman - A+
Imagine a driver getting an A+ score after smashing into the wall in an all-important Qualifying session. They'd need to have done something exceptional, right?
Well, I don't know about you, but a rookie taking their first pole position as their steering wheel pointed 30 degrees to the right is one of those extraordinary moments in motorsport that you know will be brought up a few years from now when Bearman takes his first P1 qualification in a higher category.
One day later, he turned a reverse grid race into a maiden Sprint Race victory with an opening lap that had him overtake five cars and one of the pluckiest overtakes on teammate Frederik Vesti to snatch the lead moments before the safety car appeared. Sensational.
Frederik Vesti - A-
The points-scoring run Vesti has created since Jeddah is the type of form that can win a championship, and his consistent results on the streets of Baku hauled him a solid 20 points to vault him into P2, three points off the top spot.
Sure, losing a Sprint Race win to his younger teammate on the last partial lap of action might look like a problem, but had the safety car not emerged earlier, or a red flag waved instead, it would be Vesti leading PREMA's 1-2 finish.
The early pit stop on Sunday's Feature Race that lost the Danish driver several positions soon faded into nothingness with the overtaking prowess Vesti demonstrated to show why Mercedes have him on their roster.
Kush Maini - A-
Maini continues to defy my pre-season expectations and is now the most consistent driver in the championship having just one non-points-scoring finish to his name.
He benefited from the Sprint Race's chaotic safety car restart, where Victor Martins' car sat atop Jehan Daruvala's when six racers crashed out at Turn 1. Maini, crucially, was not one of those half-dozen racers involved.
A P5 finish in the Feature Race to mark another good-scoring weekend means the Indian racer keeps his outside shot at the title alive in a Campos team that, frankly, he's dragging further forwards than many could imagine.
Enzo Fittipaldi - A-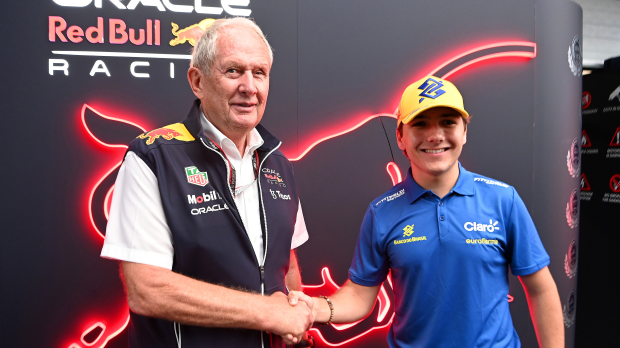 This weekend might be the one where I finally understand what Helmut Marko sees in Enzo Fittipaldi to have brought him into the Red Bull Junior Team.
After an embarrassing Australian weekend where he failed to start one race and crashed out of the second, the Brazilian had a month to stew on his failings and descend into a spiral of self-doubt.
Instead, he fought back to be a whisker away from pole position and took his first podium for his new Rodin Carlin team to leapfrog his F2 newcomer teammate Zane Maloney in the standings.
The late-race overtake on Théo Pourchaire to take P2 in the Feature Race showed bravery and intelligence in keeping his tyres alive longer than the highly-rated Frenchman.
2023 Ongoing rankings
Without any F3 drivers running, the 22 F2 drivers were the ones who had to impress me on the mean streets of Baku.
1. Gabriel Bortoleto - F3 (Trident) 2. Gabriele Minì - F3 (Hitech) 3. Theo Pourchaire - F2 (ART) 4. Frederick Vesti - F2 (PREMA) 5. Pepe Martí - F3 (Campos) 6. Kush Maini - F2 (Campos) 7. Dino Beganovic - F3 (PREMA) 8. Ayumu Iwasa - F2 (DAMS) 9. Zak O'Sullivan - F3 (PREMA) 10. Ollie Bearman - F2 (PREMA)
READ MORE: F1 On TV: Meet the Sky Sports and Channel 4 Commentators