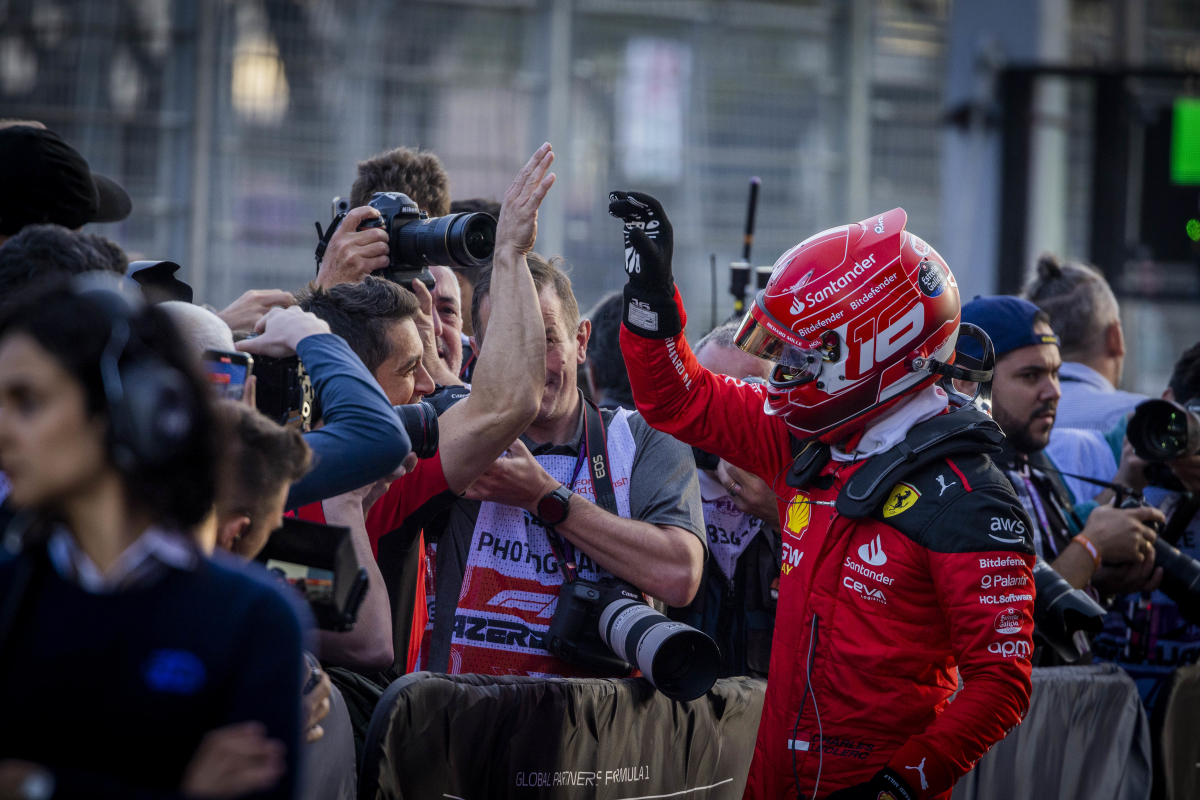 Sprint analysis shows Ferrari could be in TROUBLE in Baku race
Sprint analysis shows Ferrari could be in TROUBLE in Baku race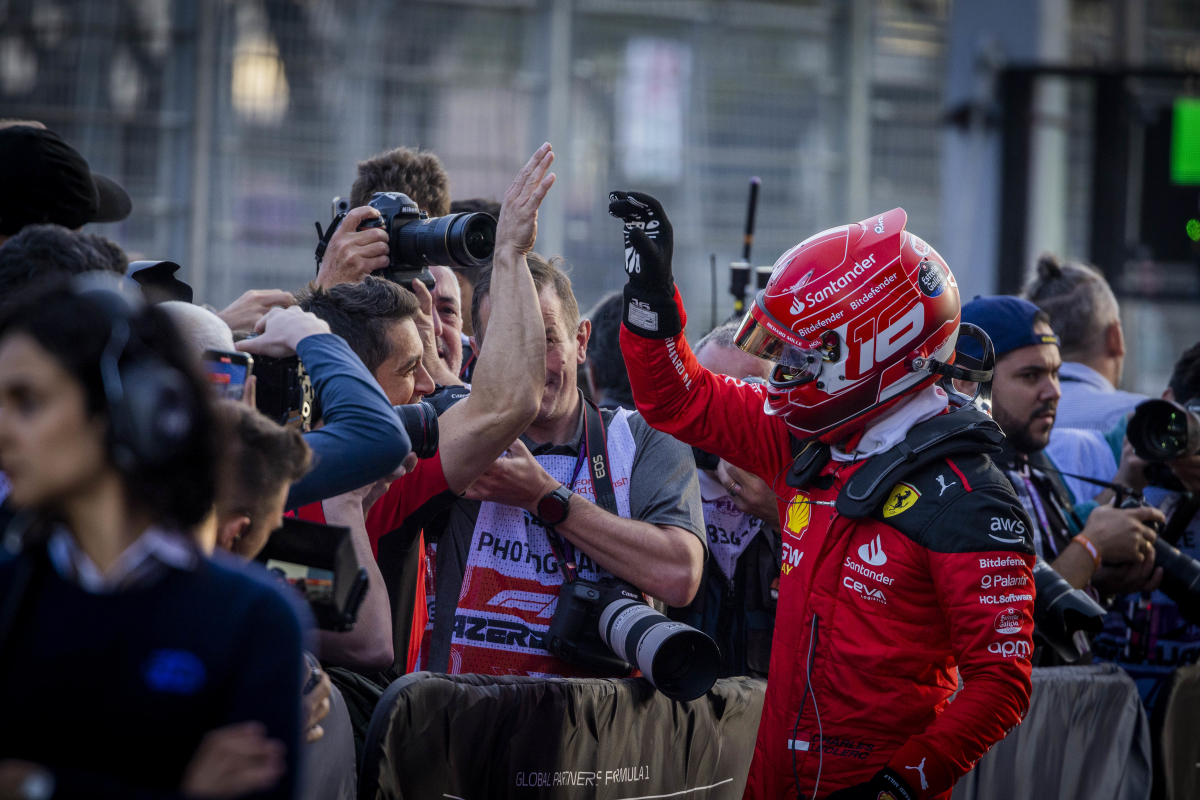 With Charles Leclerc on pole, the stage was set for an exciting 17-lap dash at the Azerbaijan GP. George Russel's optimism resulted in a hole on Max Verstappen's sidepods after the first few corners, which allowed Sergio Perez to unlock the potential of the Red Bull and take the fight to Charles Leclerc.
In the end, it was an easy DRS pass from Sergio on Charles but the sprint in itself gave some interesting insights into the race pace across the grid and the tyre deg on the different tyre compounds. Let us see what insights the telemetry data provides us into the first sprint race of 2023.
Sprint Pace Analysis
Perez was in a league of his own in the sprint, and drove a really solid race with consistent lap times once he passed Leclerc. He was the only driver consistently doing lap times below 1:44min. This shows the Red Bull advantage over the rest of the grid in race trim.
Leclerc pushed pretty much the entire race, initially to stay out of DRS range of Perez and then from Verstappen. He was helped by the damaged Red Bull of Verstappen, which according to Christian Horner's statements lost performance worth 0.5-0.6 seconds per lap.
However, this meant that the Ferrari driver struggled with tyre deg issues which resulted in Leclerc actually being slower than Russell, Alonso and Sainz in the latter half of the race. This can be seen in the wide distribution of the lap times from the plot below.
Sainz and Russell had the same average race pace, followed by Alonso, who was the most consistent in terms of lap times, followed by Hamilton. Alonso's consistency can be seen in his small distribution of lap times.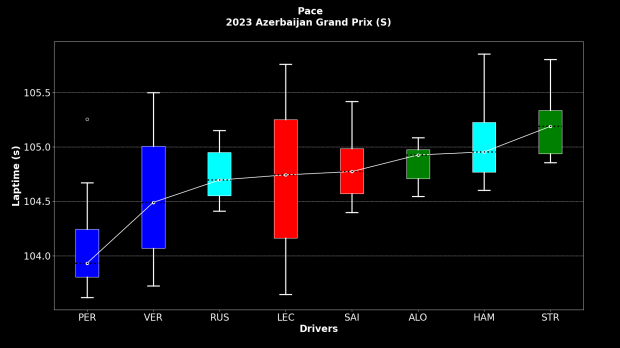 Tyre Wear Analysis
The tyre wear/overheating issues of Ferrari are clearly seen here as Leclrec's lap times drop after lap 12.
Mercedes and Aston have similar tyre wear, but Red Bull has a small advantage.
The mediums in general had more deg than expected. This is part of the sprint weekend mystery, whereby teams don't get enough time and the right track conditions to gather meaningful data which could give them definitive answers.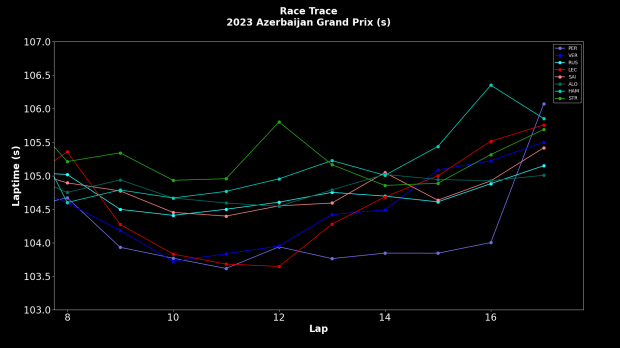 READ MORE: F1 Driver Salaries: How much do Hamilton, Verstappen and co earn?