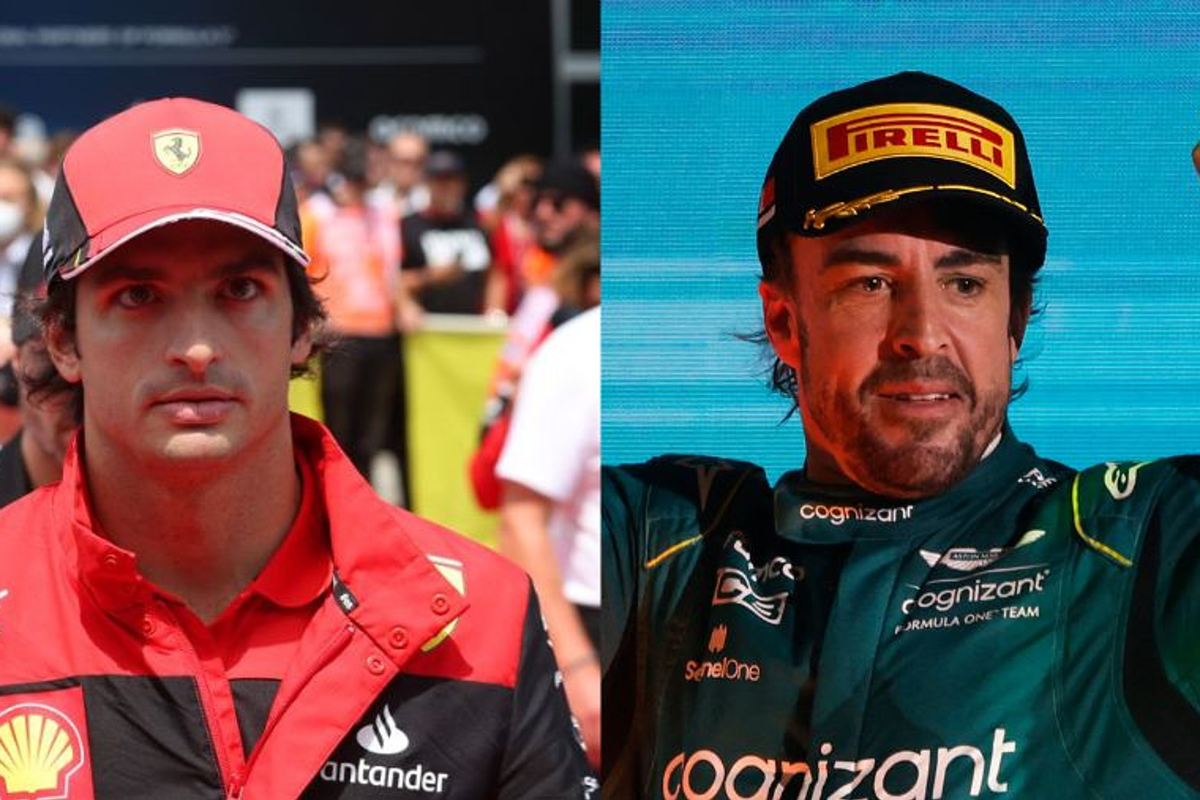 Alonso begs FIA to give Sainz ANOTHER penalty
Alonso begs FIA to give Sainz ANOTHER penalty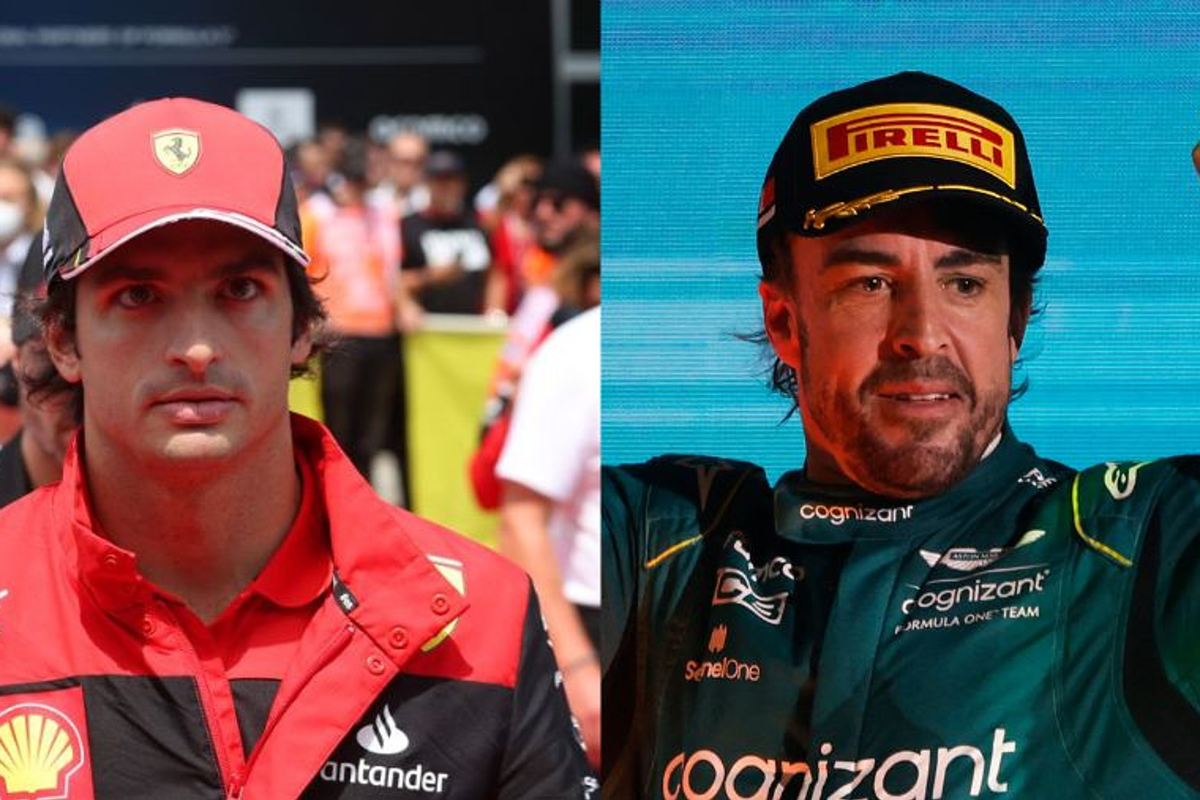 Fernando Alonso has suggested that fellow Spaniard Carlos Sainz should be penalised for making contact with him in the Baku Sprint race.
The Aston Martin driver took sixth place ahead of team-mate Lance Stroll in eighth but behind the Ferrari driver, who took fifth.
The incident occurred after the race restarted following a crash from Yuki Tsunoda.
Alonso had leapfrogged Alex Albon and Lewis Hamilton, but could not pass Sainz as the Ferrari driver moved in front of him.
After the race, Alonso told Fox Sports Premium ES: "Finally DRS started to work, we finished 6th, but we'll try to be 5th as Carlos (Sainz) pushed me to the wall surprisingly."
He felt that the incident with Sainz should be checked, but was focused on Mercedes as closer rivals, saying: "If I did not slow down Carlos would get me into the wall, if I did not slow and there's contact he should get penalized, it's about checking telemetry.
"Anyway our fight is with Mercedes we are closer to them and tomorrow that will be our objective, to get more points than them."
New sprint format led to 'monotony'
The two-time world champion seemed ambivalent about the new sprint day format, which sees the sprint qualifying and race take place in a self-contained Sprint Saturday.
He said: "The sprint format to me was OK, a little monotony for me as there's always the same drivers on each (qualifying) session – except I think Tsunoda who made it to SQ2 and Russell that made it to SQ1, but hey, I think it is better for the fans at home because practice sessions are really boring at home."
READ MORE: F1 sprint races: How do they work and what are the changes for 2023?