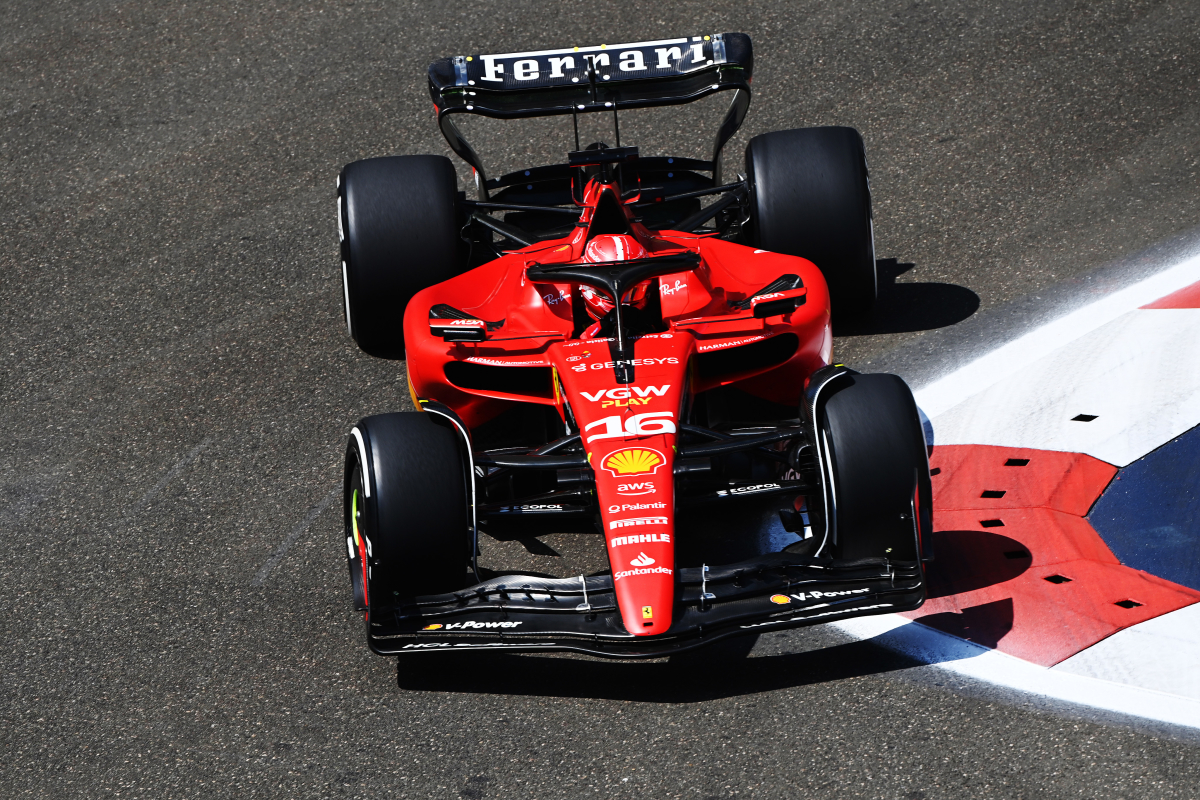 Leclerc tops Azerbaijan Sprint Shootout after late crash
Leclerc tops Azerbaijan Sprint Shootout after late crash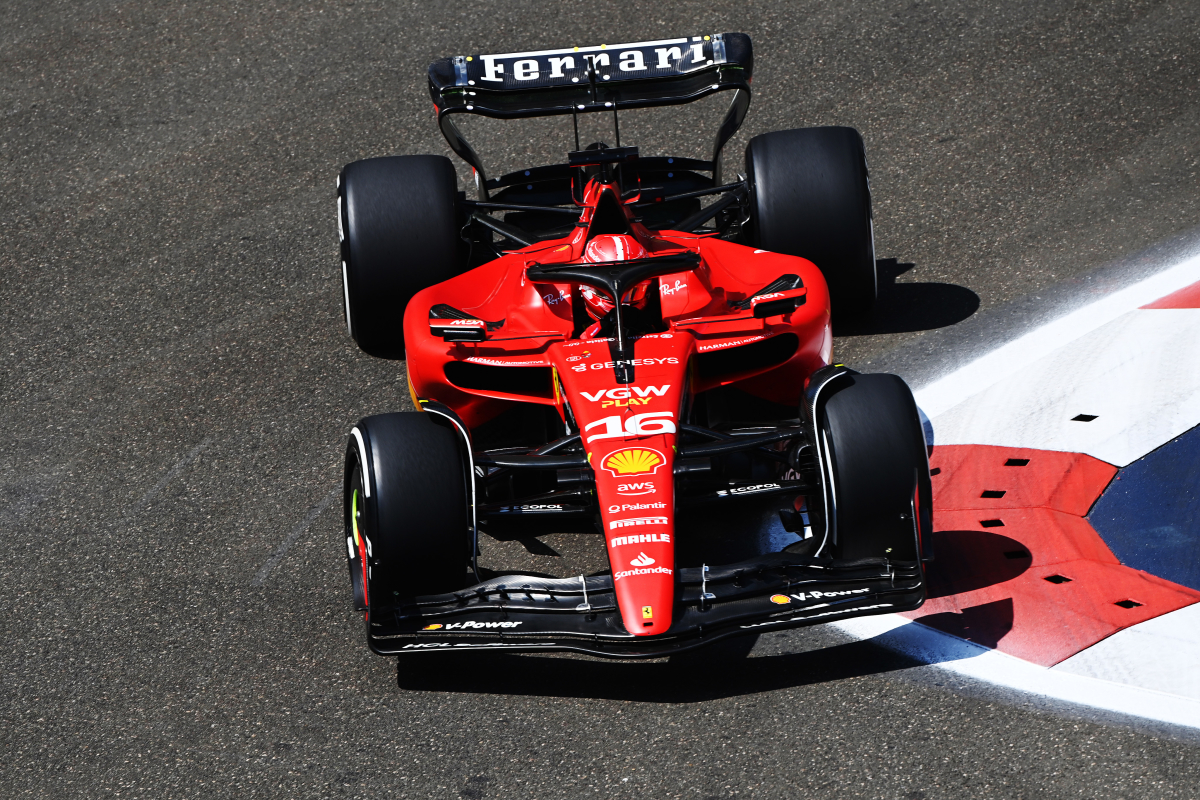 Charles Leclerc will start from the front of the grid for the Azerbaijan Sprint despite a late crash in Saturday morning's qualifying session.
The Ferrari driver topped qualifying on Friday and again set the pace in qualifying for the Sprint.
But his session came to a concerning end as he collided with the barriers at Turn 5, causing damage to his front wing.
Sergio Perez will start alongside Leclerc on the front row with Max Verstappen third.
Fernando Alonso, who suffered DRS issues throughout the session, was eighth-fastest.
Sprint Qualifying rules
As with the regular qualifying session, the Sprint iteration is divided into three phases.
But unlike what fans, teams and drivers are used to, each part must be run on fresh tyres. In SQ1 and SQ2, the medium tyre must be fitted and in SQ3, the soft is required.
If a driver does not have a fresh set of softs for SQ3, they cannot take part.
The sessions are also shortened to 12, 10 and eight minutes each.
Sargeant repeats Friday chaos
Qualifying on Friday was twice interrupted by red flags with crashes for Nyck de Vries and Pierre Gasly.
It appeared as though this would not be repeated in SQ1 but with 25 seconds remaining of the session and drivers up and down the order improving, Logan Sargeant clouted the Turn 15 wall with his Williams.
The American sustained heavy damage to the rear-right corner of his FW45 after attempting to navigate the traffic on his final flying lap, with Carlos Sainz providing a distraction on the inside of the corner.
The session was not resumed, with Zhou Guanyu, Valtteri Bottas, Yuki Tsunoda, Pierre Gasly and De Vries dropping out.
Sargeant was 11th fastest but was unable to take any part in the further sessions.
With two minutes less time in SQ2, only Ferrari remained in the garage to ensure clean air running with their first efforts.
This almost proved to be an error with Nico Hulkenberg causing yellow flags to fly with an off at Turn 7, although a swift recovery from the Haas driver ensured there was no problem.
Although times had continued to drop throughout SQ1, Red Bull elected to pull both Verstappen and Perez into the garage after two flying laps.
Sainz slid off the track at Turn 15 but reversed back on without hindering any other drivers.
Joining Sargeant in exiting at the SQ2 stage were Oscar Piastri, Hulkenberg, Esteban Ocon and Kevin Magnussen.
Lando Norris escaped into SQ3 with a time 0.032s better than team-mate Piastri's, but took no part in the later session as he had no fresh soft tyres remaining.
Leclerc scores Friday repeat..but at what cost?
Pirelli has brought the softest tyre in its range to the track for the first time this year meaning the first laps in SQ3 were crucial to decide the grid order.
Leclerc set the benchmark with a one-minute 41.679s effort with his first lap to secure pole position from Perez.
But this came at a cost when he crashed on his final lap at Turn 5, damaging his front wing and hampering team-mate Sainz's effort.
Azerbaijan Sprint Shootout qualifying results
Here is the final qualifying times for Saturday's Sprint Race in Baku:
1. Charles Leclerc [Ferrari] - 1:41.697
2. Sergio Perez [Red Bull] - +0.147
3. Max Verstappen [Red Bull] - +0.290
4. George Russell [Mercedes] - +0.555
5. Carlos Sainz [Ferrari] - +0.590
6. Lewis Hamilton [Mercedes] - +0.805
7. Alex Albon [Williams] - +1.149
8. Fernando Alonso [Aston Martin] - +1.313
9. Lance Stroll [Aston Martin] - +1.367
10. Lando Norris [McLaren] - No time
11. Oscar Piastri [McLaren]
12. Nico Hulkenberg [Haas]
13. Esteban Ocon [Alpine]
14. Kevin Magnussen [Haas]
15. Logan Sargeant [Williams]
16. Zhou Guanyu [Alfa Romeo]
17. Valtteri Bottas [Alfa Romeo]
18. Yuki Tsunoda [AlphaTauri]
19. Pierre Gasly [Alpine]
20. Nyck de Vries [AlphaTauri]