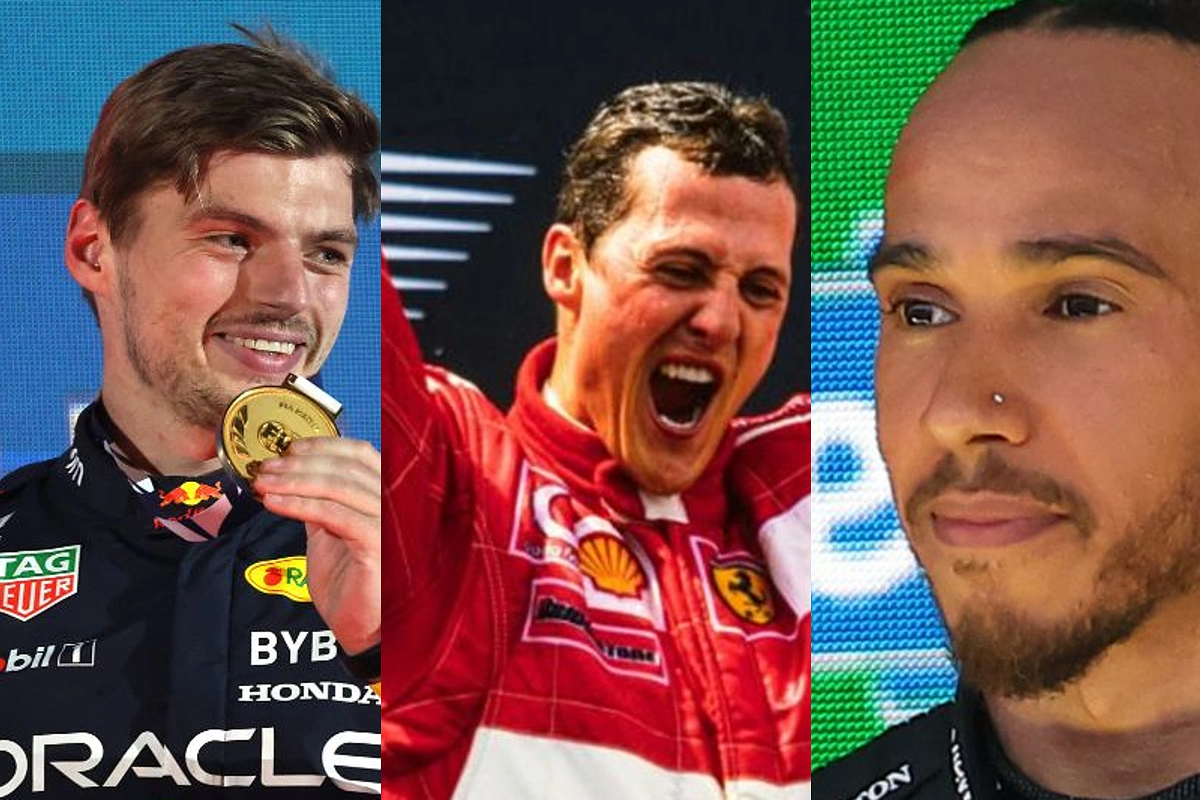 Verstappen 'NOT INTERESTED' in Hamilton-Schumacher F1 record
Verstappen 'NOT INTERESTED' in Hamilton-Schumacher F1 record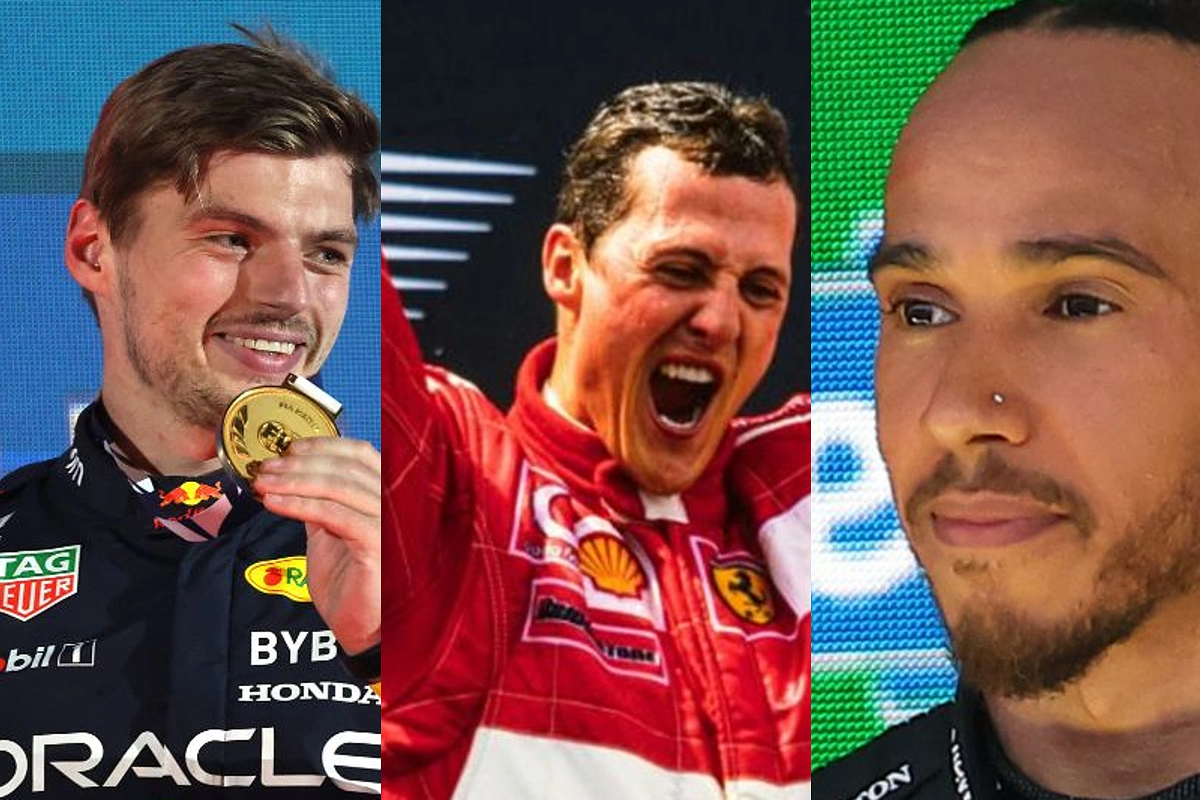 Red Bull driver Max Verstappen says he is 'not interested' in breaking the all-time Formula 1 world championship record of seven titles shared by Michael Schumacher and Lewis Hamilton.
Despite the 25-year-old being well on track to shatter multiple F1 records and be recognised as one of the greatest drivers in F1 history, Verstappen stated that the all-time record does not motivate him.
"No. I'm not interested in winning seven or eight titles," he said.
"If you have the car to do so, then great. But even if it doesn't [happen], I'm happy – I'm already happy, so it's OK!"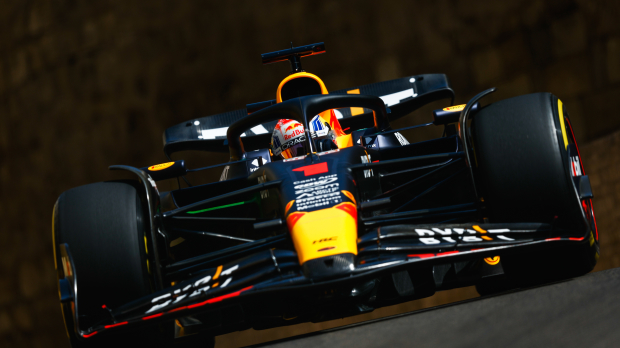 The Dutchman was also questioned before the Azerbaijan Grand Prix regarding his current contract and his motivation to renew it in the future.
"It depends how competitive the car is in that last season as well, and maybe also it depends on the opportunities you have around Formula 1, or what you're already doing outside of Formula 1 at the time," he said.
"So at the moment, it's a bit difficult to imagine what's going to happen past 2028."
However, Verstappen clarified that he plans to remain in the sport until at least 2028.
"I will always be on the grid until the end of 2028," he stated. "I'm still very young, but I always said that I also want to do other kinds of competitions, a bit like what Fernando [Alonso] did."
The Red Bull star expressed that he wants to make sure that his return to the sport after taking a break is worth it.
"When you have been, let's say, winning a lot, or at least driving at the front, it needs to be also worth it to come back," he explained.
"Because, if you then come back and you don't really have a chance of winning, it's probably even harder to motivate yourself day in, day out, to travel all over the world and not spend time with family, friends and doing other things."
'I do love racing but...'
Regarding his plans beyond Formula 1, Verstappen stated that he would like to eventually explore endurance racing and setting up his own team.
"I think every person is a bit different. It also depends a bit what you want out of your life," he said.
"Some people just love racing and that's the only thing they know or want to do. I'm probably a bit more in the middle. I do love racing but I also want to do other kinds of racing...endurance, eventually. Even if it's not with my dad, we'll see.
"I also have the passion of maybe setting up my own team and stuff, so there's a lot of things I would like to do outside of just driving myself."
Verstappen heads into the Azerbaijan Grand Prix with a 15-point gap over his team-mate in second place, Sergio Perez. If the RB19 can continue its dominance, it's only a matter of time before the Dutchman claims his third title.
READ MORE: Jos Verstappen: His life in F1 and how he drove Max to greatness