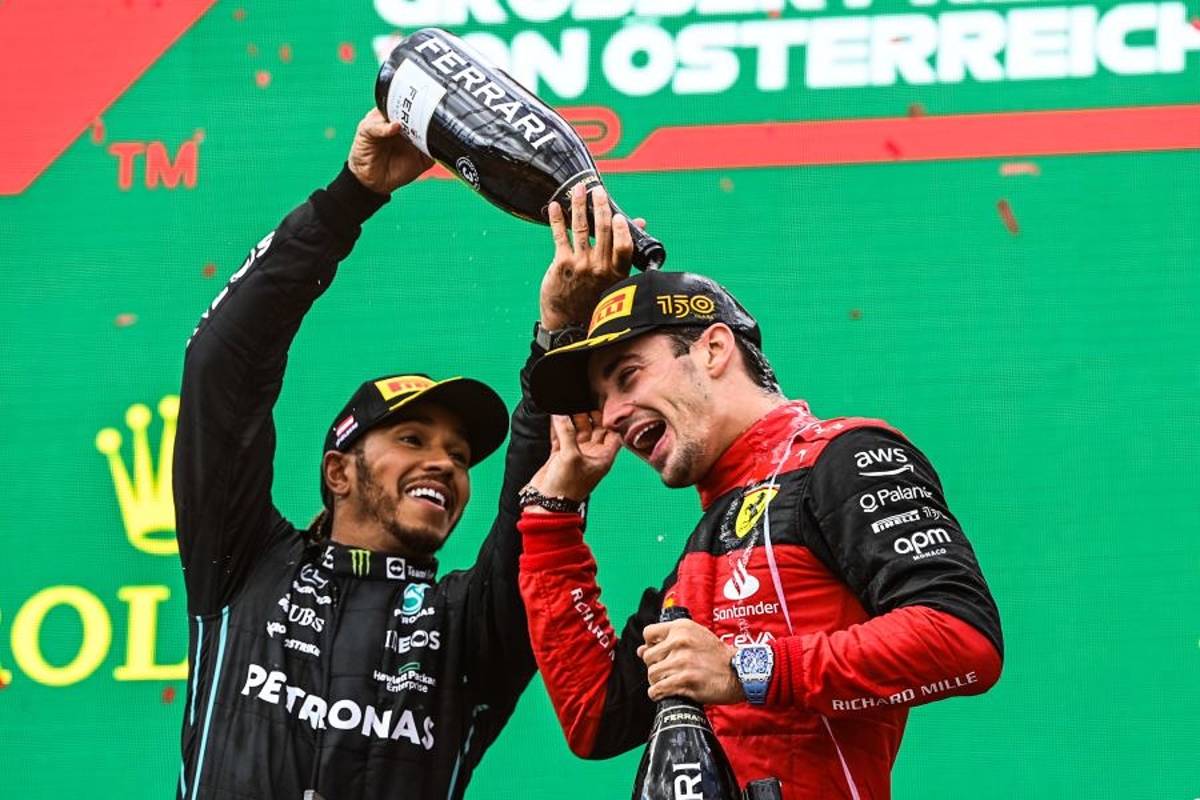 Lewis Hamilton RESPONDS to Leclerc Mercedes speculation
Lewis Hamilton RESPONDS to Leclerc Mercedes speculation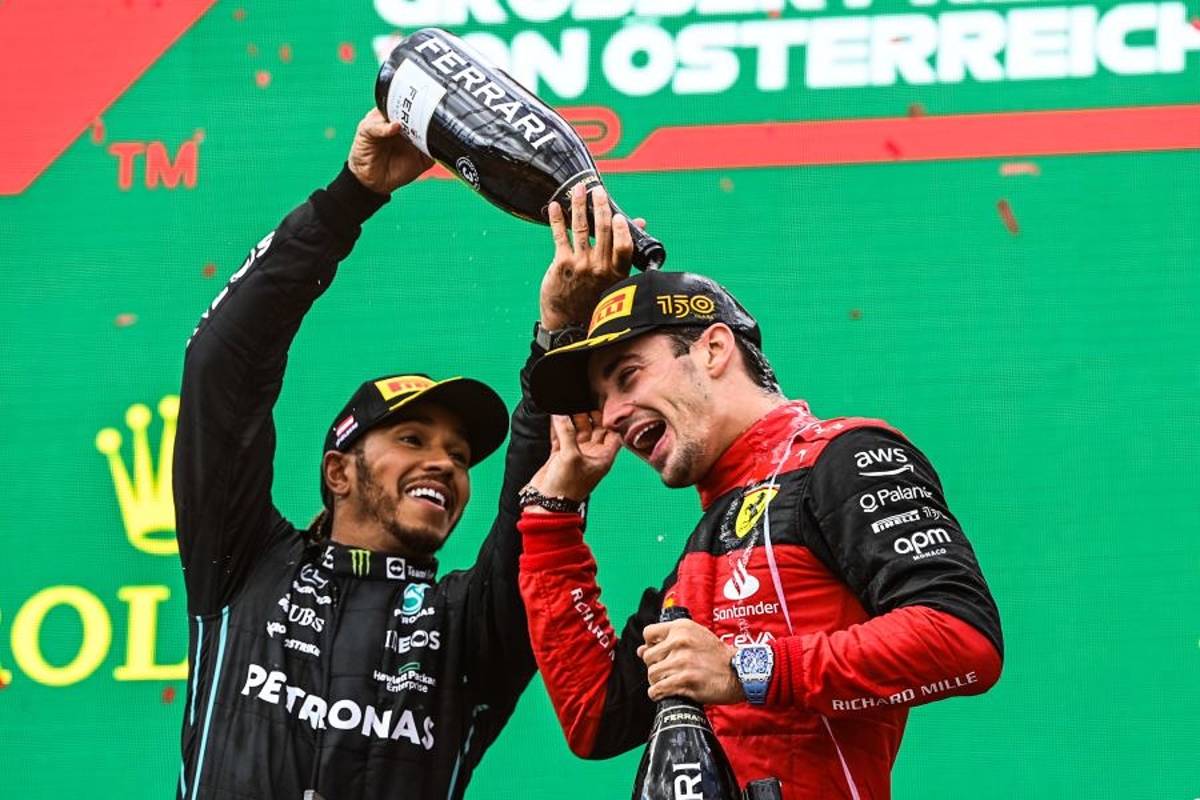 F1 'silly season' appears to be in full swing and we are not yet out of April, with the futures of Lewis Hamilton and Charles Leclerc the subject of rampant speculation.
Hamilton of course remains out of contract from 2024 on with a new deal at Mercedes still yet to be agreed.
Reports from Italy meanwhile claim that it's 'an open secret' Ferrari star Leclerc - himself out of contract after 2024 - has been talking to the Silver Arrows.
READ MORE: F1 Driver Salaries: How much do Hamilton, Verstappen and co earn?
Leclerc denied those reports on Thursday, claiming that as yet there has been no contract with Mercedes. Hamilton meanwhile gave his own take on the situation.
Lewis Hamilton on Leclerc/Mercedes rumours
Facing the media in Baku ahead of this weekend's Azerbaijan Grand Prix, the 38-year-old seven-time world champion was asked if he believes Leclerc's situation has any bearing on his own.
He answered: "No, not really, I think maybe some of the drivers all have different relationships with different bosses and stuff.
"I like where I am, I love my team, and I'm grateful for the journey we've been on and what we're working on moving forwards.
"So, it doesn't have any impact, no."
Which way next for Hamilton?
It is now well over a year since Hamilton last won an F1 Grand Prix - in Saudi Arabia in late 2021. He endured a difficult 2022 season thanks to porpoising and an underperforming Mercedes car.
2023 has started in similar fashion, though a welcome podium last time out in Melbourne provided a much-needed boost.
The speculation about Hamilton's future also continues apace, with Ferrari appearing to be his most likely destination IF a new deal with Mercedes cannot be worked out.
It promises to be a story which will run and run for at least another couple of months before coming to a head. Grab some popcorn, buckle up, and enjoy the ride...
READ MORE: F1 drivers out of contract: Hamilton heads select group