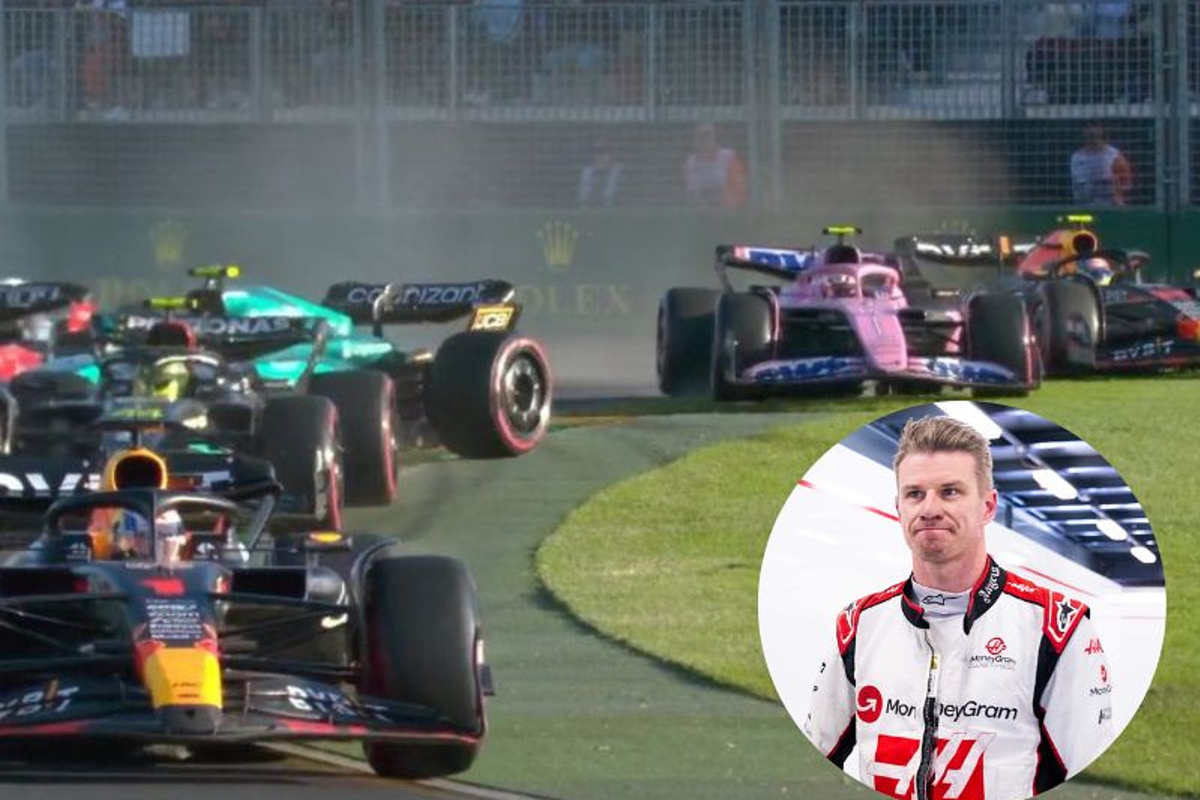 Hulkenberg is right - We need to talk about race restarts
Hulkenberg is right - We need to talk about race restarts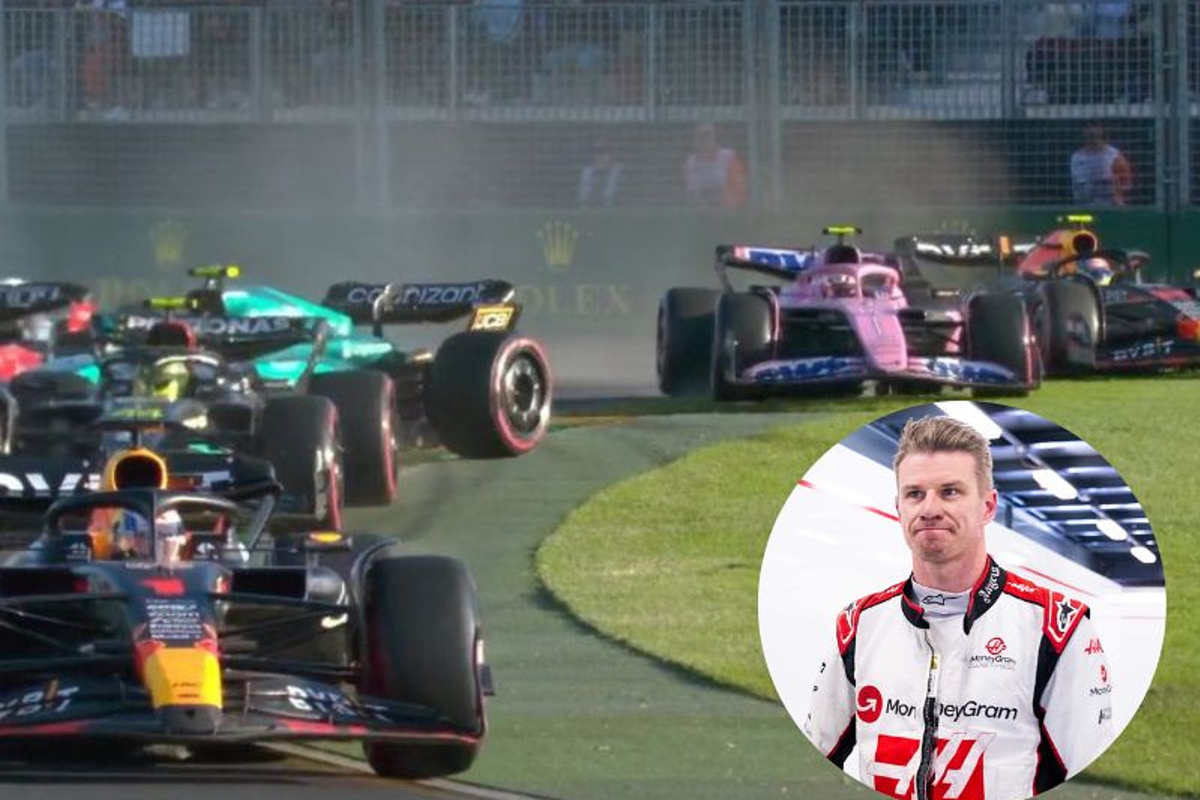 Max Verstappen may have triumphed in Melbourne last weekend, but the race was anything but predictable.
The drivers experienced several moments of chaos during the race, leading to a record three red flags, followed by standing restarts. The first and second followed incidents involving first Alex Albon and later Kevin Magnussen.
The second red flag occurred with only two laps left to go, meaning that DRS was disabled and drivers attempted a two-lap sprint to the finish line.
But this caused further incidents. Carlos Sainz sent Fernando Alonso spinning off the track at turn one, Pierre Gasly and Esteban Ocon collided and Logan Sergeant went into the back of Nyck de Vries.
Several of the cars were severely damaged, and neither Alpine could continue the race, leading to a final restart featuring only 12 racers.
After the race, several drivers criticised the decision to use standing starts, particularly so close to the end of the race, with questions asked by fans and commentators about whether or not the FIA prioritised entertainment and spectacle over the values of the sport itself.
Hulkenberg speaks out
Haas driver Nico Hulkenberg was vocal about his feelings on the restarts, saying after the race: "It's always such a thrill, it's an element of entertainment, but as a driver and for teams, it's quite a strange feeling to have.
"You've worked all race long, you only have like a couple of laps left and then you're supposed to do a whole race start again.
"There are two sides to it. I think there are going to be a lot of discussions you have to review.
"There was an Aston [Fernando Alonso] that got turned around, but he was lucky he could come back to the race."
"But obviously that's a nightmare scenario for the driver, you do a good race, you're in a good position. It was a red flag, you do a restart, you get hit by someone, it's not your mistake, and your whole weekend is wiped out.
"So I feel that's an element which is kind of artificial. And I'm not sure this is the DNA that I've known F1. I think there's going to be a little bit of discussion about this."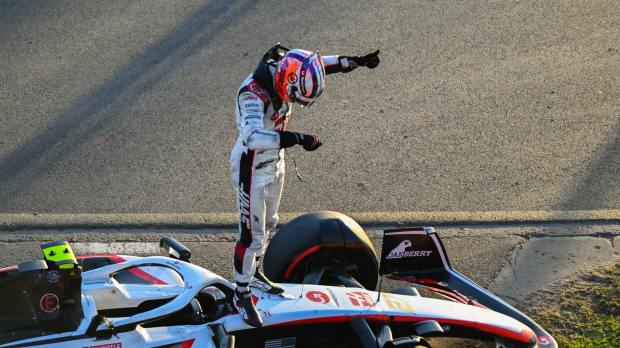 Hulkenberg could have potentially landed on the podium had it not been for the final restart, and Haas ended up unsuccessfully protesting the result.
Aside from the frustration many drivers experienced as the restarts jumbled up their positions in the race - or even scuppered their chances of finishing - Hulkenberg's words spark an important discussion about the impact of standing starts and dashes of only a few laps to the finish line.
Playing fair
Hulkenberg's "nightmare scenario" comment harks at the fairness of drivers working hard during a race only to see that "wiped out" after a red flag restart.
However, Formula 1 pundit Karun Chandhok approved of the way the finish played out as it was the "fairest" way to conduct proceedings.
He said on Sky Sports TV: "I know it worked out badly for Alpine, but I think the way that race has been reset is fair and the correct thing.
"Because, for Fernando and for Stroll and all of those people, when you haven't crossed that first sector for the order to be jumbled up.
"All of a sudden, if you were to push up the Alfas and McLaren much further up the field. I'm not sure that would've been the fairest conclusion there. I think that's a satisfactory end."
Read more: Karun Chandhok and ex-FI driver defend FIA over Albert Park chaos
Sport vs entertainment
The Haas driver suggested in his comments that the restarts conducted during the race were "artificial" and not in the sport's "DNA", echoing a wider conversation about Formula 1 being a sport or form of entertainment.
Efforts are being made in all corners of the sport to improve its appeal to a new, "Netflix generation" of fans first attracted to Formula 1 through avenues like the Drive to Survive series.
In Melbourne, McLaren driver Lando Norris felt that "putting on a show" has come at the race's expense, saying after the race: "We come all the way to Australia but it's such hard work to drive 55 laps perfectly, and because they try to put in a show you just get unlucky and everything can get taken away from you all of a sudden. So I just think that side of it I just think it needs a small rethink."
But more two-lap shootouts may be just the beginning, as race organisers plan to update the sprint race format to make the entire weekend exciting for audiences.
The changes haven't always gone down well with drivers, with reigning champion Max Verstappen even suggesting that he might leave the sport if it veered too far from its roots.
He told Viaplay: "I'm happy with just the main race. I think that's much better for the excitement… I hope there won't be too many changes, because otherwise I won't be here for long."
Safety first
Aside from altering the race's results more times than we could count, there are always questions of safety when it comes to standing starts.
The red flags themselves were provoked due to safety concerns, first after a serious crash by Albon at turn six. Damon Hill, the 1996 world champion, said of the crash: "He's lucky to be walking because if he's a little bit more into the track it would have been a side-on T-bone with Nico Hulkenberg."
The second incident saw Kevin Magnussen lose a wheel at turn two, leaving broken wheel rim debris on the track - some of which even injured a fan in the stands.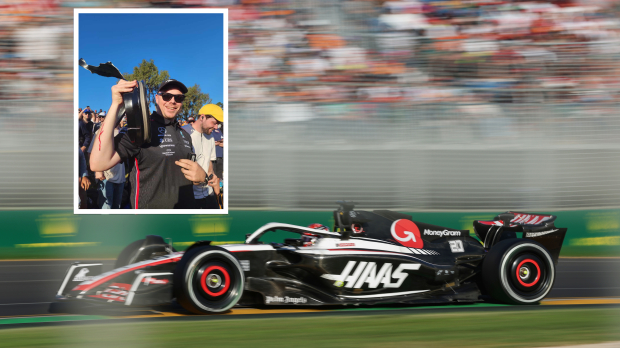 Whenever accidents occur and debris lands on the track, race organisers must make a call that protects not only the rest of the race but also the drivers' safety. Red-flagging the race and restarting may be necessary to get debris off the track, but standing starts themselves can cause chaos, as we saw in Melbourne.
Red Bull's Helmut Marko was unimpressed with the end of the race, telling Sky Germany: "They shouldn't have stopped the race. They could have used a safety car, a virtual safety car. Especially when they knew that the restart would happen on different tyres.
"For example, Sergio had a new set, some just a used one and some none at all. And the safety car was going very, very slowly, which cooled the tyres and it was even more dangerous. It wasn't necessary."