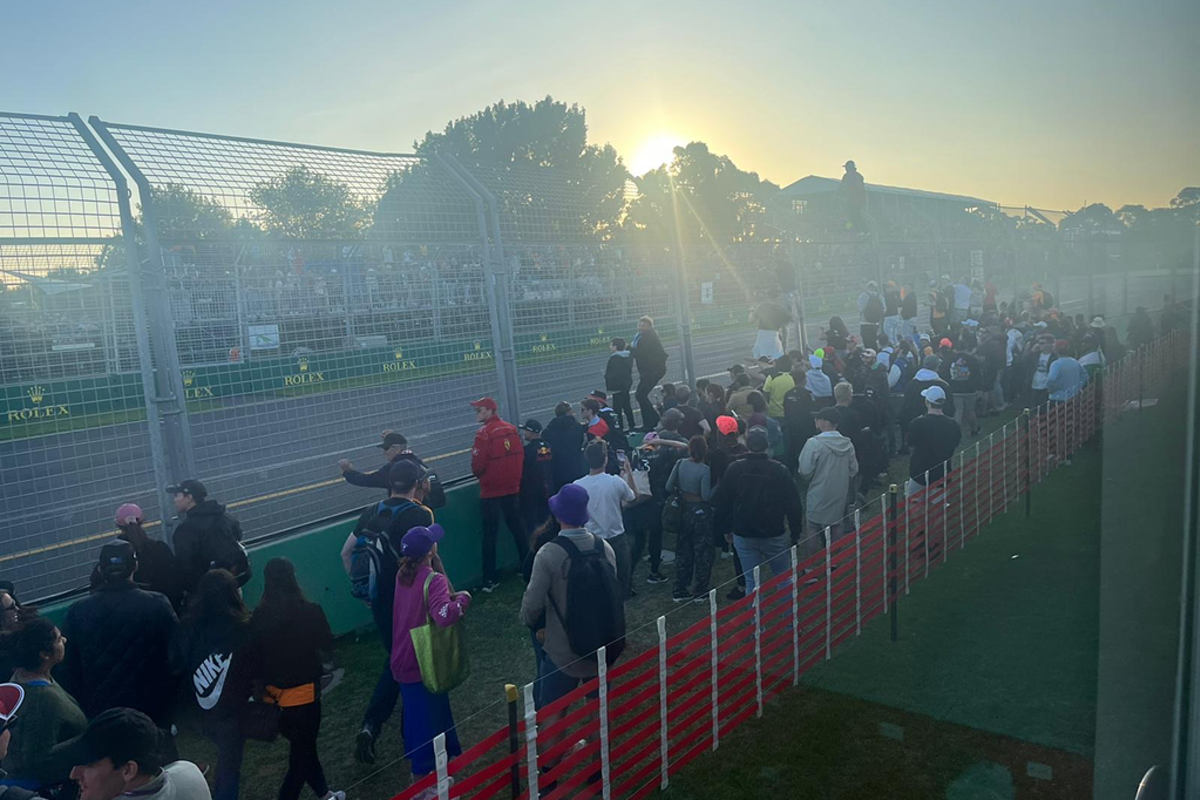 Australian GP organisers admit 'unacceptable' safety failures after track invasion
Australian GP organisers admit 'unacceptable' safety failures after track invasion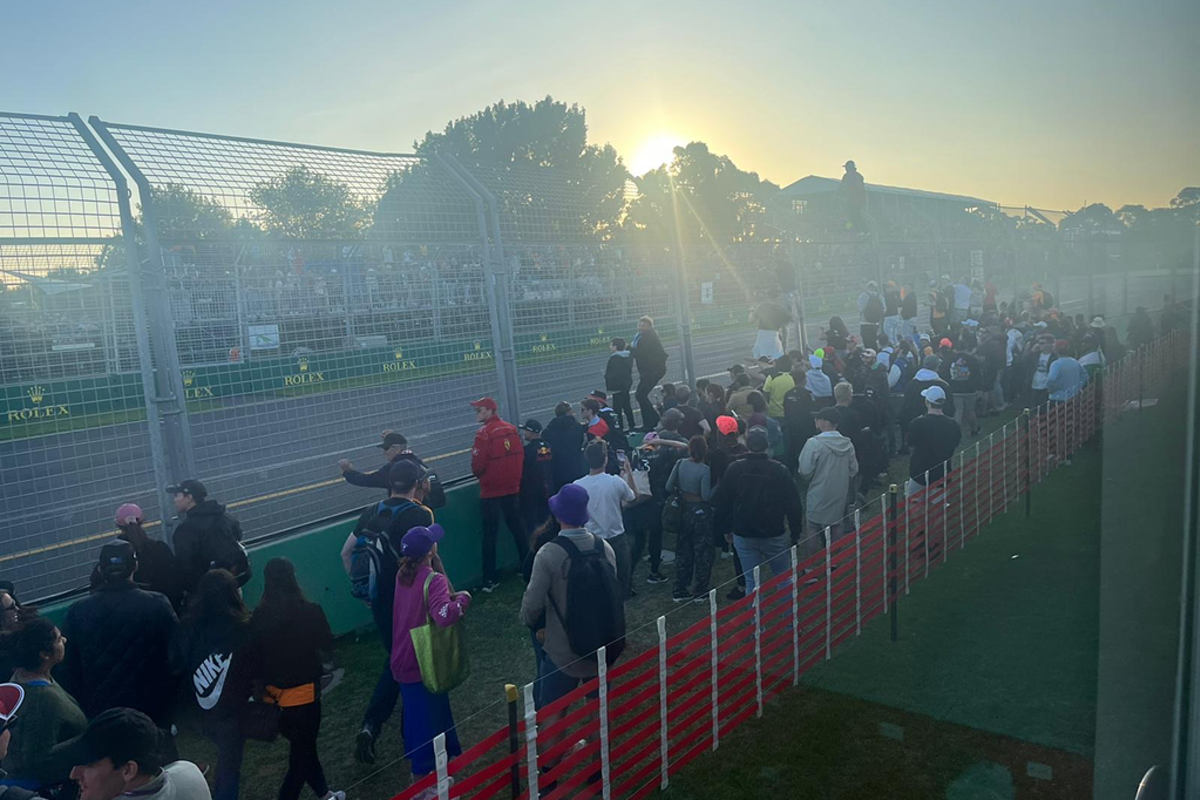 Australian Grand Prix organisers have admitted 'unacceptable' safety failures which resulted in a 'track invasion' at the end of a chaotic race in Melbourne on Sunday.
The Australian Grand Prix Corporation has been summoned to the FIA stewards after a "spectator track invasion" at the end of the event.
The Albert Park event ended in controversy with a late red flag, followed by a chaotic restart, leading to confusion over the running order of the field before a ceremonial final lap behind the safety car.
Track invasion ends day of mayhem in Melbourne
Before Max Verstappen crossed the line for the controlled finish ahead of Lewis Hamilton and Fernando Alonso, Sky Sports commentator David Croft alluded to fans climbing safety fences near the start-finish straight.
Lewis Hamilton meanwhile reported an invasion in conversation with race engineer Peter Bonnington over team radio, saying: "There are people on the track, man, some fans have got on".
Fans are seen invading the track as the cars are still out on the circuit... 😬 pic.twitter.com/iI1dmg64Xv

— RBR Daily (@RedBullUpdates) April 2, 2023
Organisers admit security failures
Organisers were subsequently summoned to appear before the FIA, and the results of that hearing were damning.
An FIA document confirming its findings and rulings said: "The Promoter candidly admitted the failures in terms of the security protocols and safety measures. The Promoter concurred with the FIA Sporting Delegate and the Race Director report and agreed that this was an unacceptable situation that could have had disastrous consequences."
The FIA confirmed that the Promoter (Australian Grand Prix Corporation) had breached Article 12.2.1.h of the 2023 FIA International Sporting Code, and demanded a "formal remediation plan" to address the "serious concerns" raised by Sunday's incident.
AGPC sets out review plan
The AGPC set out its plan to answer these concerns in an email, stating: "We therefore propose the following draft remedies to actively take steps to ensure there will be no further transgressions:
"a. A comprehensive review of the early track breach and the marshals protecting the Hulkenberg car will be conducted.
"b. A comprehensive review of the Plan will be conducted.
"c. Results and findings of these reviews and detailed recommendations will be documented and provided to the FIA via the ASN for comment and endorsement, as appropriate.
"d. The above reviews will include consulting with Victoria Police, Formula 1, the FIA and other aforementioned stakeholders"
"e. The Promoter has asked that they be given until 30th June 2023 to carry out the above."
The incident has also been referred to the FIA World Motor Sports Council to see if additional steps or penalties are required.
READ MORE: Verstappen wins Australian Grand Prix overshadowed by controversial red flag debacle