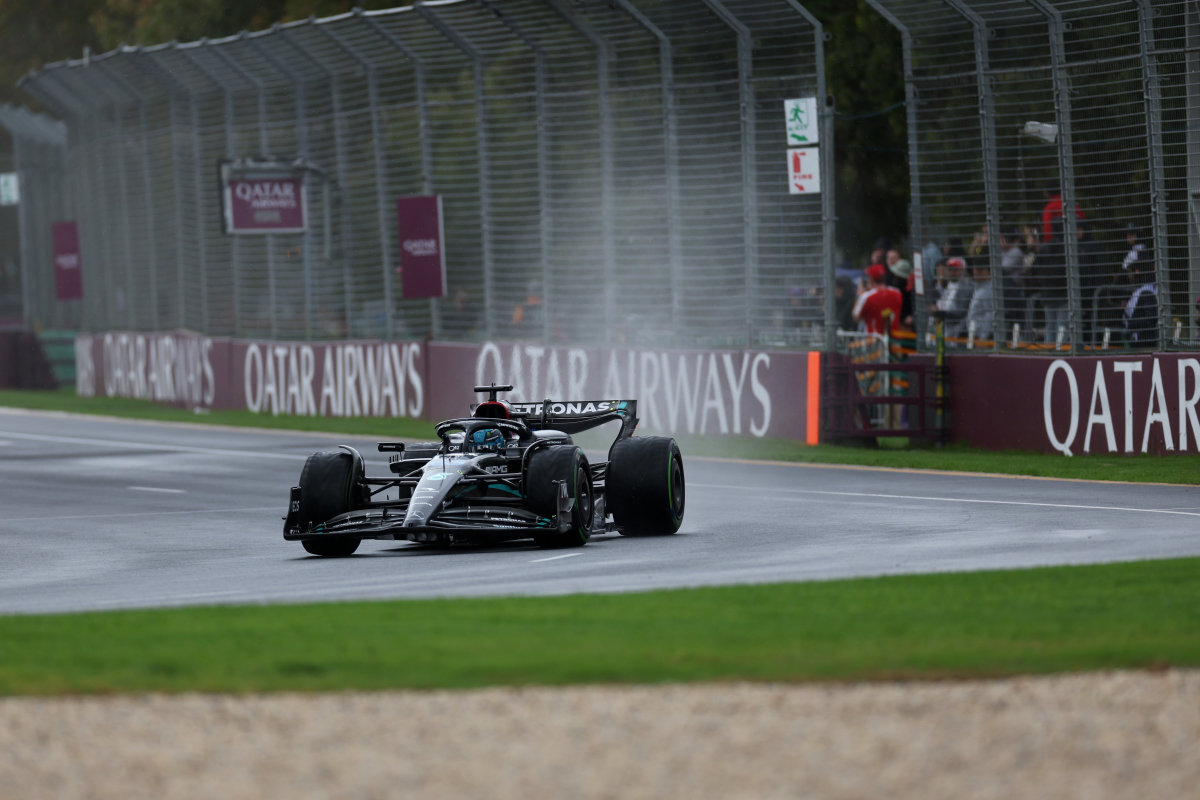 Russell issues Australian GP qualifying weather warning
Russell issues Australian GP qualifying weather warning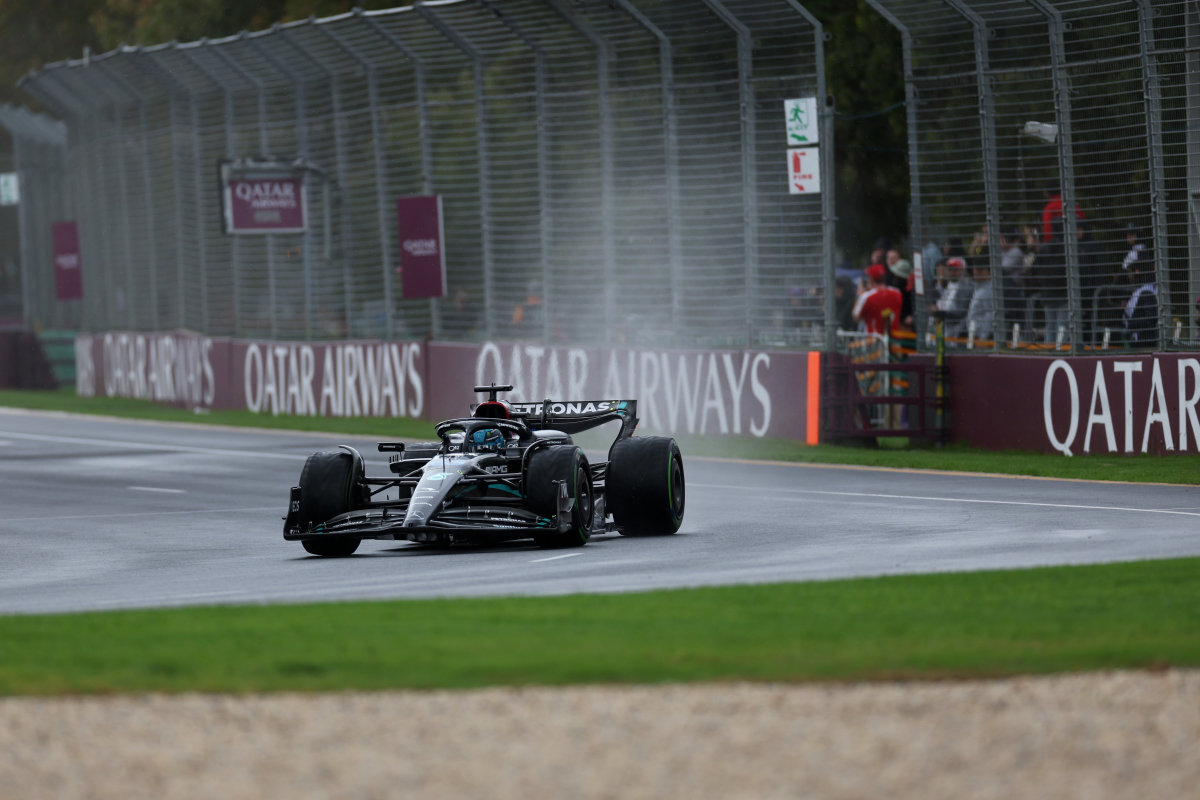 George Russell has warned rain could affect Australian Grand Prix qualifying.
Wet weather disrupted second practice at the Albert Park Circuit with only 13 minutes of dry running possible, before drivers took to the track on intermediate tyres as the rain worsened in the final third of the hour-long session.
The British driver finished ninth in FP1 but rose to fourth in the second session having made a raft of set-up changes on his W14.
READ MORE: Wolff warns against Mercedes 'miracle' upgrade expectations
Assessing his Friday, Russell said: "FP2 was a bit frustrating for everybody with the weather coming in a little bit surprisingly.
"But it was a reasonable session for us, we definitely made a step from FP1 which is a good thing, let's see what tomorrow brings with the weather because there was a little bit of rain in the area but it came in quite suddenly.
"I know there is a little bit of rain around tomorrow as well so we would be happy for things to be spiced up."
Mercedes making 'good steps'
Mercedes has struggled to find an optimal working window for the W14 this season and for Russell, the difficulties continued into FP1.
But having rectified set-up troubles for second practice, Russell explained: "We made a lot of set-up changes over the break.
"We have been making good steps recently, we have been changing quite a few things and getting the car into a nicer window as the weekend progresses.
"That is quite satisfying sat in the driver's seat knowing that the car feels better and as a team, we have contributed towards that.
"We need to see how it translates into tomorrow but definitely, in FP1 I wasn't very happy with the car but FP2 I was pretty happy, so not too bad."
READ MORE: Alonso on top as rain scuppers Australian GP second practice plans