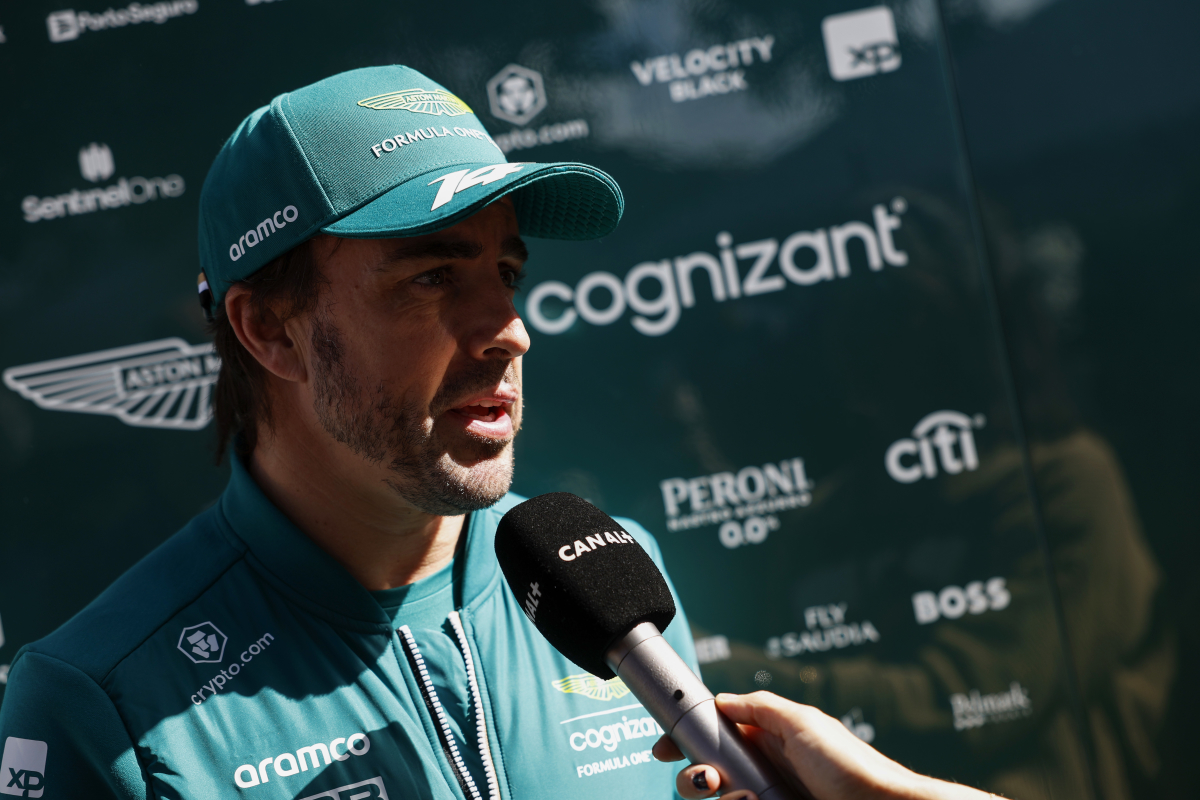 Alonso makes cheeky Verstappen request as Spanish passion grows
Alonso makes cheeky Verstappen request as Spanish passion grows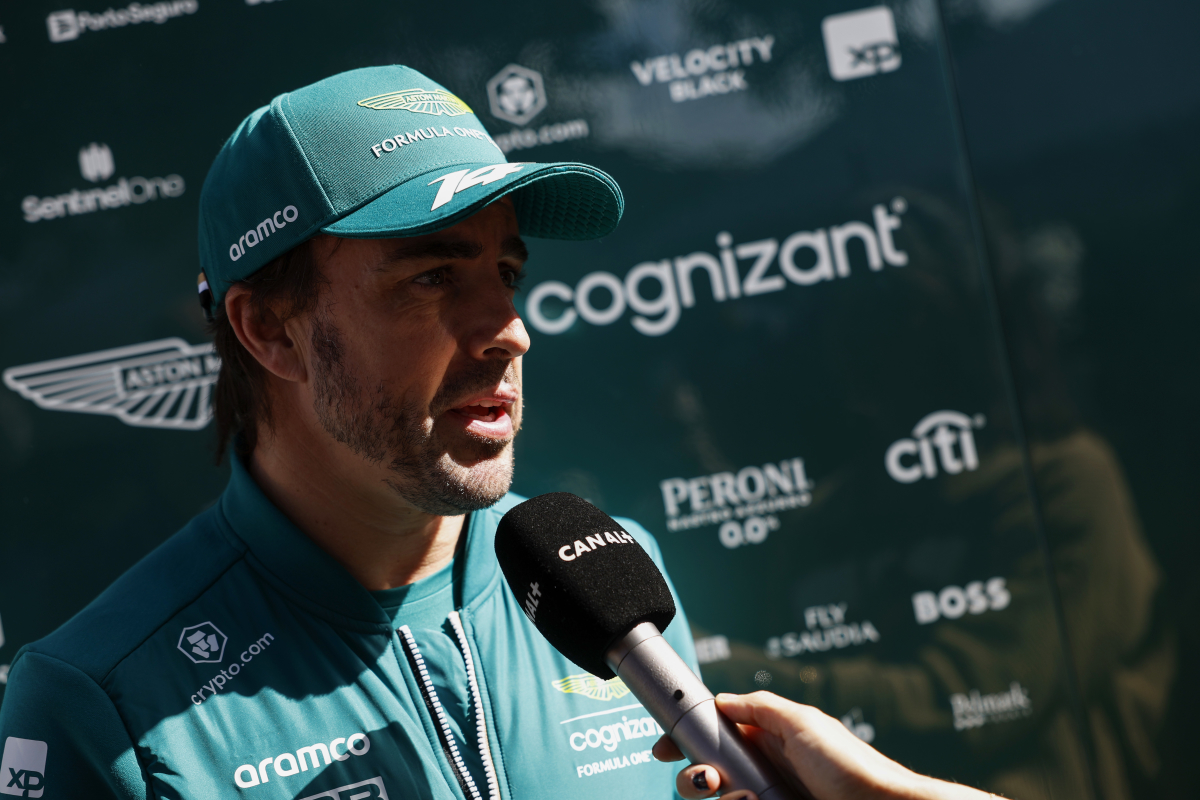 Fernando Alonso has jokingly suggested that he will ask Max Verstappen for the number 33 as hope in Spain grows that he can finally claim his 33rd Formula 1 win.
Alonso is once again fighting at the front of F1 after Aston Martin emerged as the second-fastest team this season. The 41-year-old has taken podiums in the first two races after years of fighting in the midfield with McLaren and Alpine.
There is a growing feeling within Spain that he could finally stand on the top step of the podium for the 33rd time, almost 10 years since his last race win.
Spanish tennis sensation Carlos Alcaraz highlighted the national mood after his win over Tommy Paul at the Miami Masters on Tuesday, writing '33 soon?' on one of the television cameras after the match.
Verstappen is most synonymous with the number 33 in Formula 1 after carrying it on his car before inheriting number one as world champion.
Now, Alonso has jokingly claimed he wants the number on his car instead and will ask the Dutchman to use it if he regains his crown at the end of the season.
Alonso: I will ask for 33 next year
Alonso was asked about the 33 trend ahead of the Australian Grand Prix and wasted no time in sharing a joke with Verstappen when the subject was brought up.
"It's a good number!" Verstappen exclaimed as the question was posed to the Aston Martin man.
"I should ask if he's still using Number One, I will ask for 33 next year!" Alonso replied much to the enjoyment of those in the room.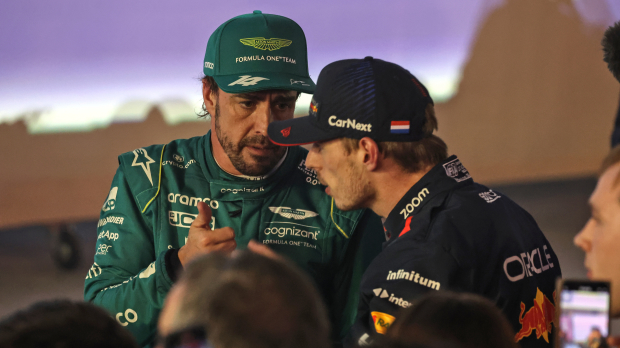 "It's crazy to see how Spain is now so enthusiastic, again, for Formula 1 and for everything that is happening. I think they enjoyed these first two podiums and I think in Barcelona it's going to be a big thing this year again."
In typical Alonso fashion, the Spaniard stated he would not be happy with just 33 as he set his sights on accumulating even more wins.
"All these things are happening now on social media. It was El Plan three years ago, and then The Mission, and now 33.
"So, hopefully, we can reach that number in terms of wins, and then we go for 34."
READ MORE: Verstappen explains Saudi Arabian GP illness - 'I felt like I was just missing a lung'