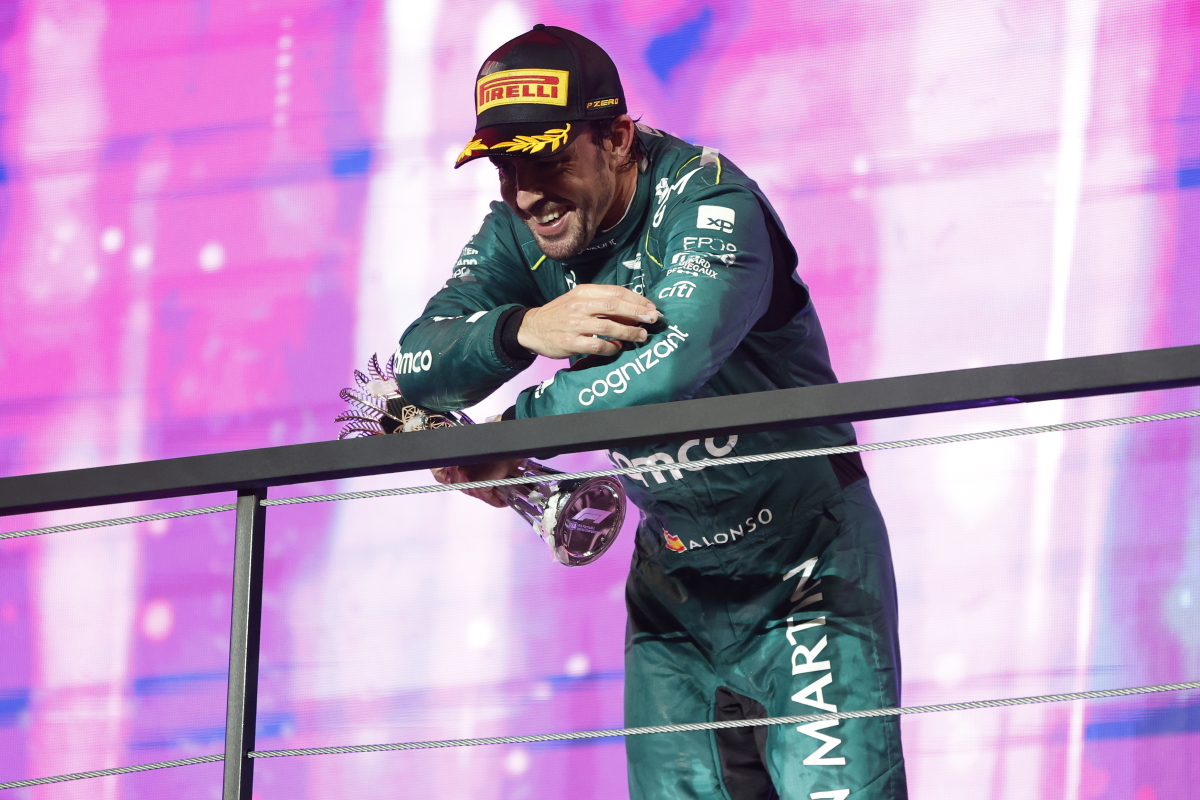 Tennis superstar sends Fernando Alonso on-court message ahead of Australian GP
Tennis superstar sends Fernando Alonso on-court message ahead of Australian GP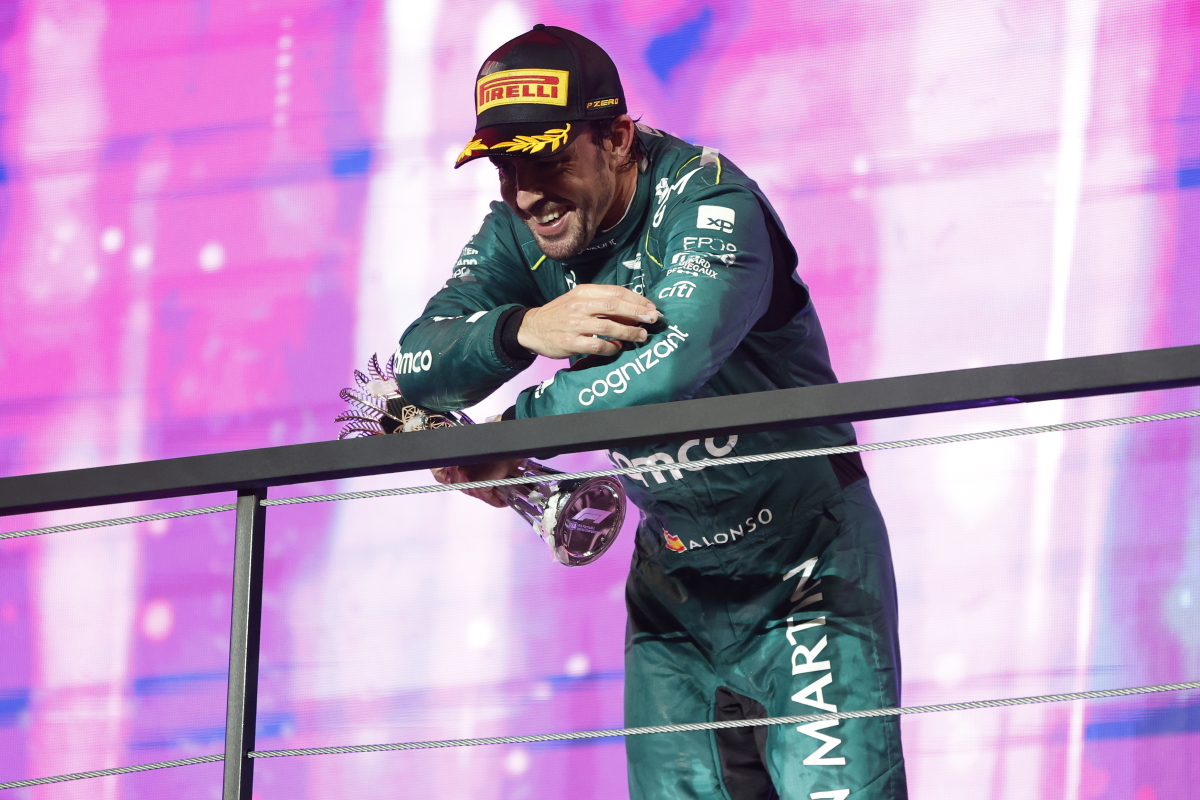 Tennis world number one Carlos Alcaraz sent a message to Fernando Alonso after his latest win at the Miami Masters on Tuesday night.
The teenager showed some Spain-on-Spain solidarity after beating Tommy Paul (no relation to Jake or Logan) in the round of 16, signing a camera lens with the message '33? Soon' – a reference to Alonso's long wait for his 33rd Formula 1 race win, which will reach a full decade in May.
Alcaraz was just 10 years old when Alonso last climbed onto the top step of a Formula 1 podium, but the 41-year-old Aston Martin driver has had an incredible start to the 2023 season, with two third-placed finishes in a row.
Alonso was only outpaced by the two Red Bulls in Bahrain and Jeddah, and the whole of the Silverstone-based team are pushing to close the gap to the runaway constructors' title favourites this weekend in Melbourne.
Alonso's response
Alonso pretty clearly saw (and enjoyed) the shout-out, retweeting two separate videos of the message before tweeting himself, saying "Lock up this man!!! You are a phenomenon! Come on!!!"
That, or he was being sincere and really, really hates casual acts of vandalism.
Encierren a este hombre !!!😂😂😂😂

Eres un fenómeno 💪💪! Vamos!!! https://t.co/m7I9scmVhx

— Fernando Alonso (@alo_oficial) March 28, 2023
Alonso will begin his attempt for win number 33 on Friday morning in Free Practice 1, starting at 2:30am BST.
The veteran Spaniard has only won once Down Under, a victory for Renault in 2006, but has made the podium on five separate occasions. He's never sat on pole in Melbourne, with a best qualifying finish of second.
There was a little piece of good news on Wednesday, when it was revealed that the FIA will increase the width of the grid boxes by 20cm after Alonso became the second driver in as many races to be penalised for starting with a wheel outside of the lines.
READ MORE: F1 Driver Salaries: How much do Hamilton, Verstappen and co earn?