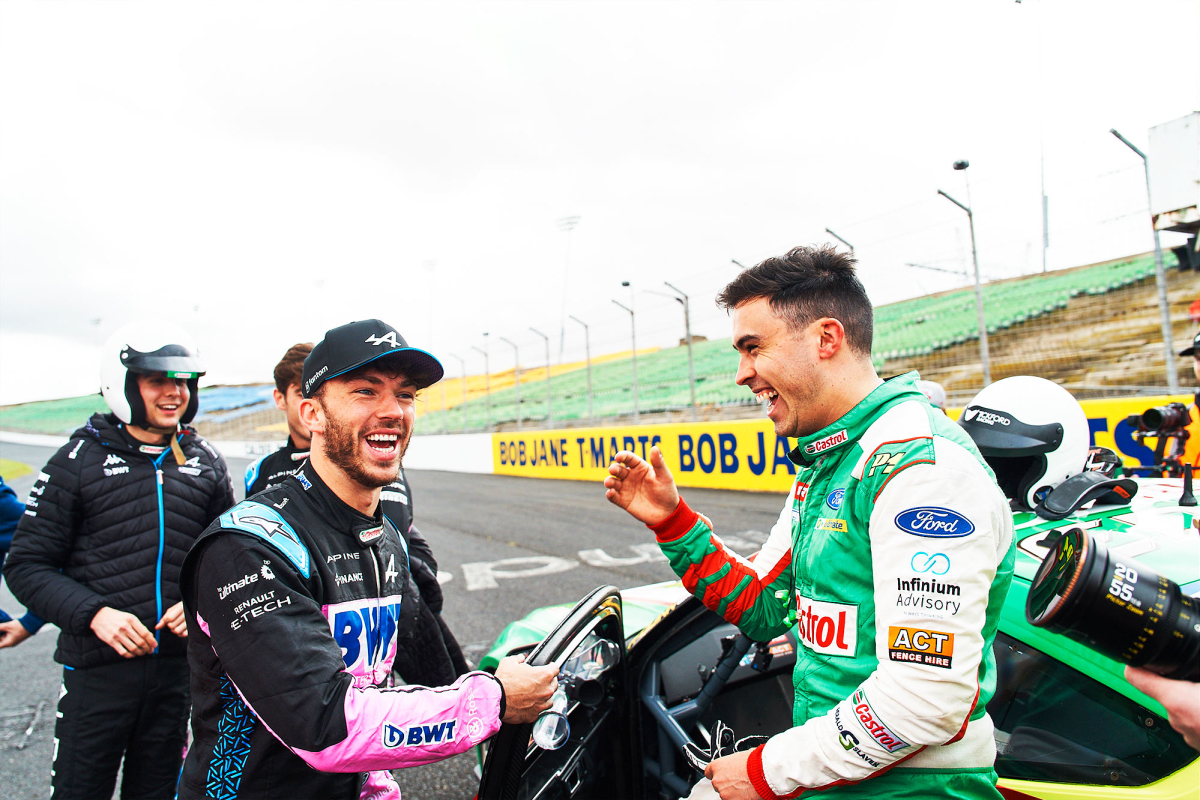 Gasly reveals Bathurst bucket list ambition
Gasly reveals Bathurst bucket list ambition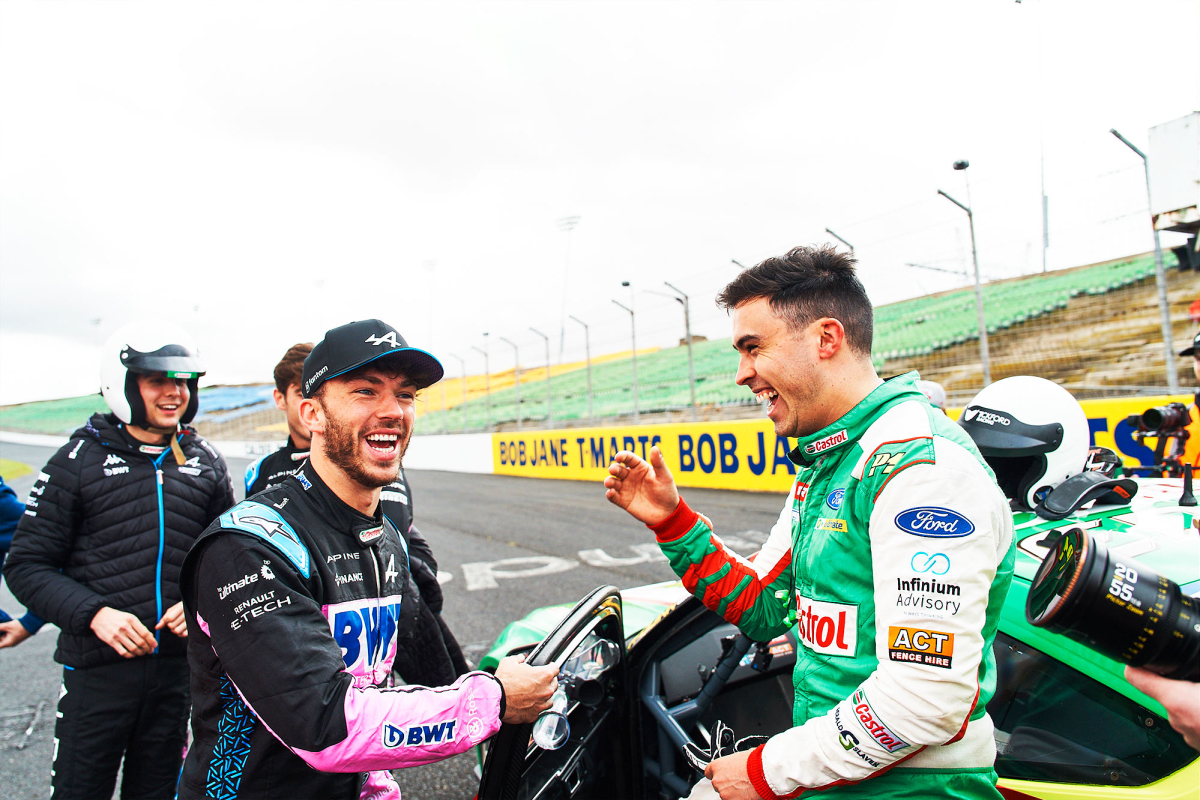 Pierre Gasly has revealed his 'bucket list' desire to contest the Bathurst 1000 after turning laps in a Gen3 Supercar ahead of the Australian Grand Prix.
The Mount Panorama Circuit is one of the most iconic venues in global motorsport with the 12 Hour GT race and the 1000km Supercars event being highlights on the national and international calendars.
Supercars acts as a support series to F1 in Australia and, not for the first time, F1 stars sampled the tin top machinery before getting down to the serious stuff.
This time, it was the turn of Alpine duo Gasly and Esteban Ocon at a Castrol sponsor event, with the pair driving the Tickfor Racing Ford Mustang of Thomas Randle.
Describing the outing as "insane", Gasly said: "(It was) just too short.
"When I came back to stop here, I wanted to go for another 10 laps!
"It was a very impressive car, much different to what I'm used to driving so I definitely had a lot of fun.
"Bathurst is definitely on my bucket list, I definitely want to participate one day there.
"I'm always on YouTube watching the videos of the races there and it looks incredible driving-wise. Trying this car out, I'm definitely up for it if the opportunity comes up."
Bathurst 'is something else'
Whereas F1 races largely on circuits surrounded by swathes of asphalt runoff or with the barriers far removed from the track layout, Bathurst is completely unforgiving.
Harsh concrete walls wait to punish any minor mistake and in the rare areas where there is runoff, it is grass and gravel - both of which add to the pain of an error.
Not put off by this, however, Ocon joined his Alpine team-mate in expressing a want to race at the venue.
"I did race closed racing cockpits before but that was definitely the one of the top ones I have tested," said Ocon.
"I drive Bathurst a lot on the simulator and it is something else. Of course I would like to experience it in real life, I haven't done so, but one day."
READ MORE: Alpine duo Gasly and Ocon sample Supercars sensation