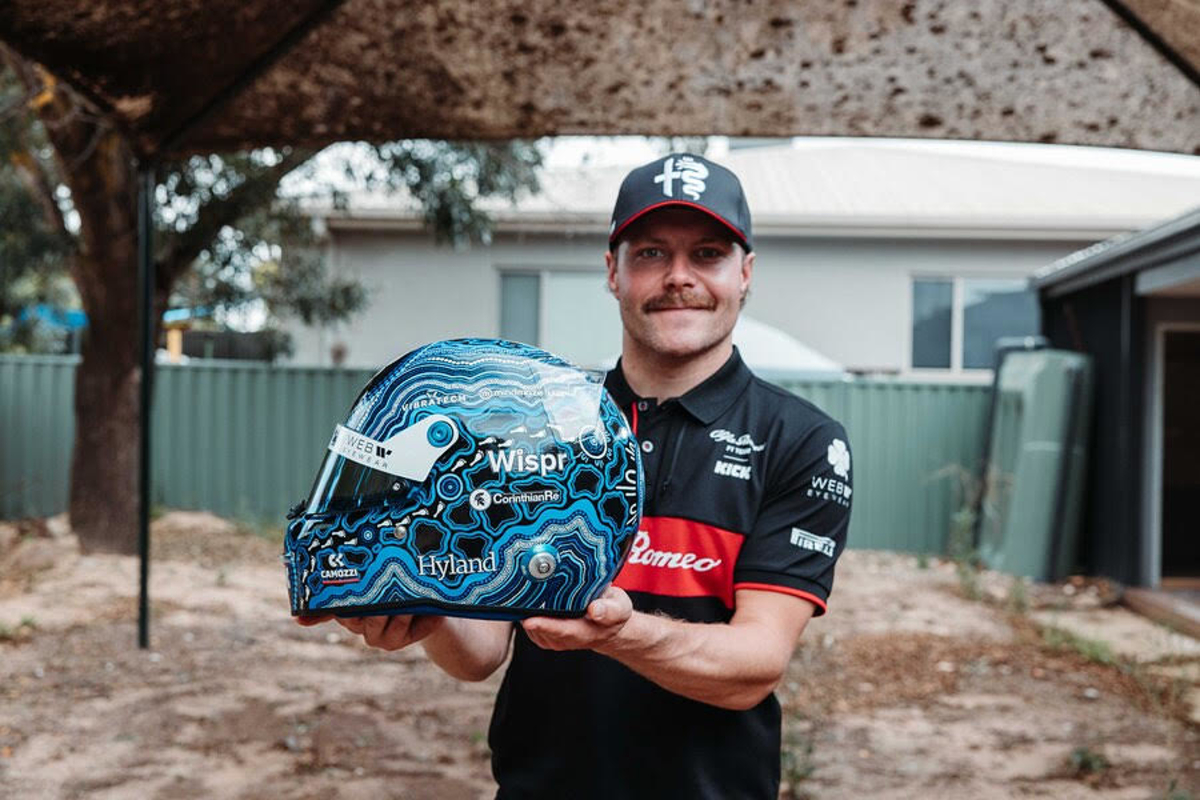 Bottas special edition Australian GP helmet set for Save the Children auction
Bottas special edition Australian GP helmet set for Save the Children auction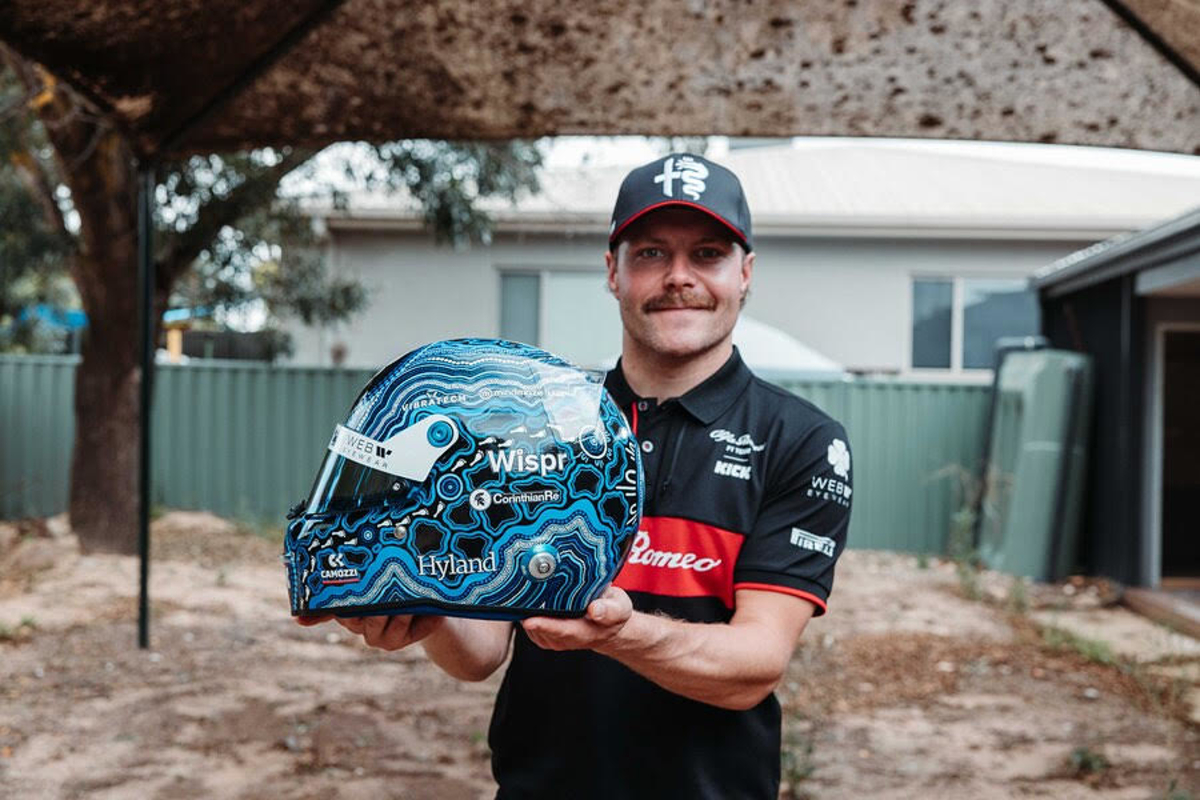 Valtteri Bottas will auction off a special edition, race-worn helmet from this weekend's Australian Grand Prix.
The funds raised will go to Save the Children, Alfa Romeo's official charity partner.
Bottas has teamed up with Ricky Kildea, a contemporary Aboriginal artist, to pay tribute to Australia's Indigenous communities through two one-off helmet designs - one of which will be auctioned by F1 Authentics, with all proceeds donated to two projects benefitting the local Indigenous community.
Kildea is committed to highlighting the disadvantages suffered by Indigenous communities and links his cultural identity to his passion for sport, creating unique artworks largely focused around Australian Rules Football.
Families who struggle to afford childcare in the region would seek help from the Mooroopna Kinder Project, which suffered damage after severe flooding last year.
Save the Children will use funds raised by the auction to cover repair costs and the purchase of new equipment.
Kildea chose the Koorie Academy Basketball as the second beneficiary - a not-for-profit organisation which helps Aboriginal children who 'face obstacles' surrounding inclusion in sports.
Keen interest
"I have a keen interest in design, this shouldn't be a surprise, and I like to express myself through my special helmets," said Bottas, who has become more in touch with Australian culture by virtue of his relationship with cyclist Tiffany Cromwell.
"Australian culture and history are something I have taken a keen interest in recent years, especially through my partner, Tiffany, who is from here, and we were committed to paying a special tribute to the Indigenous community.
"Hence, the collaboration with Ricky was born. He's a very talented artist, and I enjoyed the creative process behind the helmets.
"I reckon they are two of the finest designs I have ever brought on track, and I am delighted to be auctioning one of them off for a good cause.
"The Australian Grand Prix marked the perfect occasion to bring to life not one, but two incredible helmet designs whilst raising funds for those in need together with the team's official charity partner, Save the Children."
Kildea added: "I was thrilled to paint two special helmets for Valtteri ahead of the Australian Grand Prix.
"I am proud of my Aboriginal identity – and painting for me is a way of strengthening my connection to it. It's been an honour to be working alongside Valtteri on this project, and I am looking forward to seeing "our" helmet hitting the track this weekend.
"I am passionate about making a real difference within the Aboriginal community, and I'm delighted that part of the funding from the auction will be used to support Koorie Academy Basketball, which provides cultural workshops and basketball clinics for Aboriginal youth."