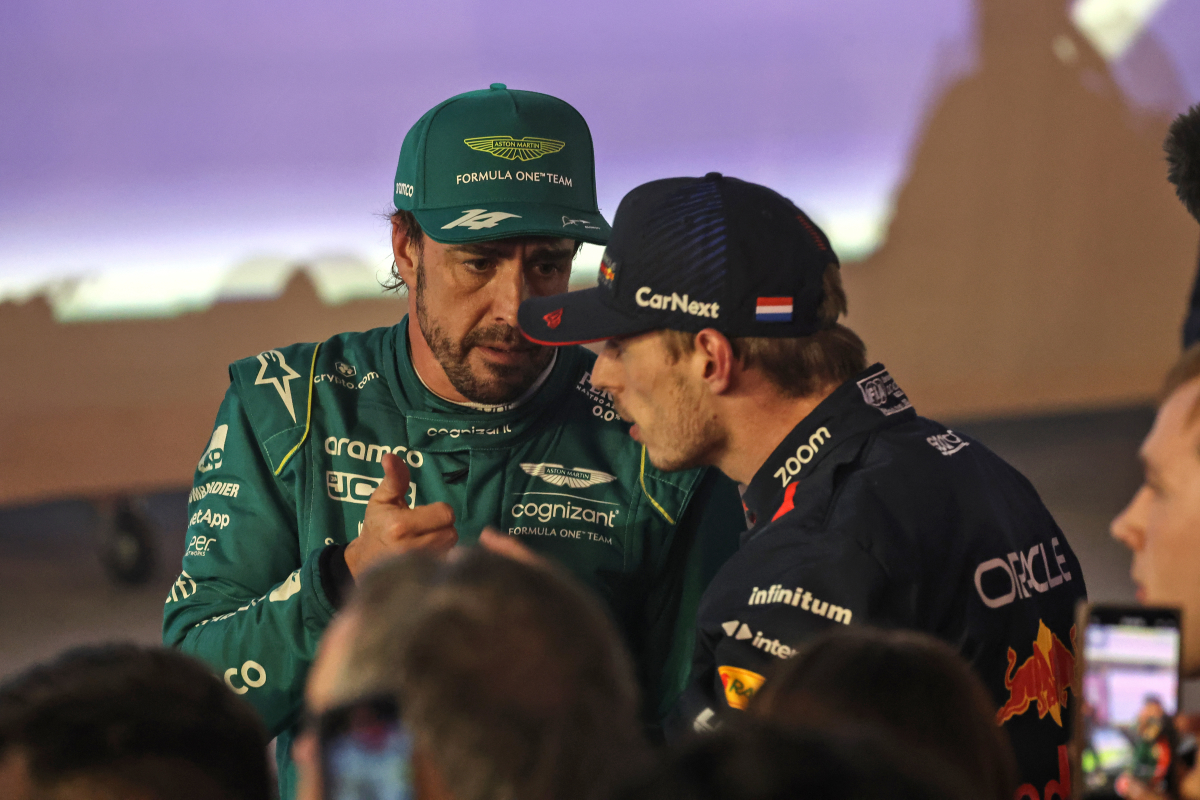 Friday Race Pace, Saudi Arabia: Pole up for grabs? Ferrari sandbagging?
Friday Race Pace, Saudi Arabia: Pole up for grabs? Ferrari sandbagging?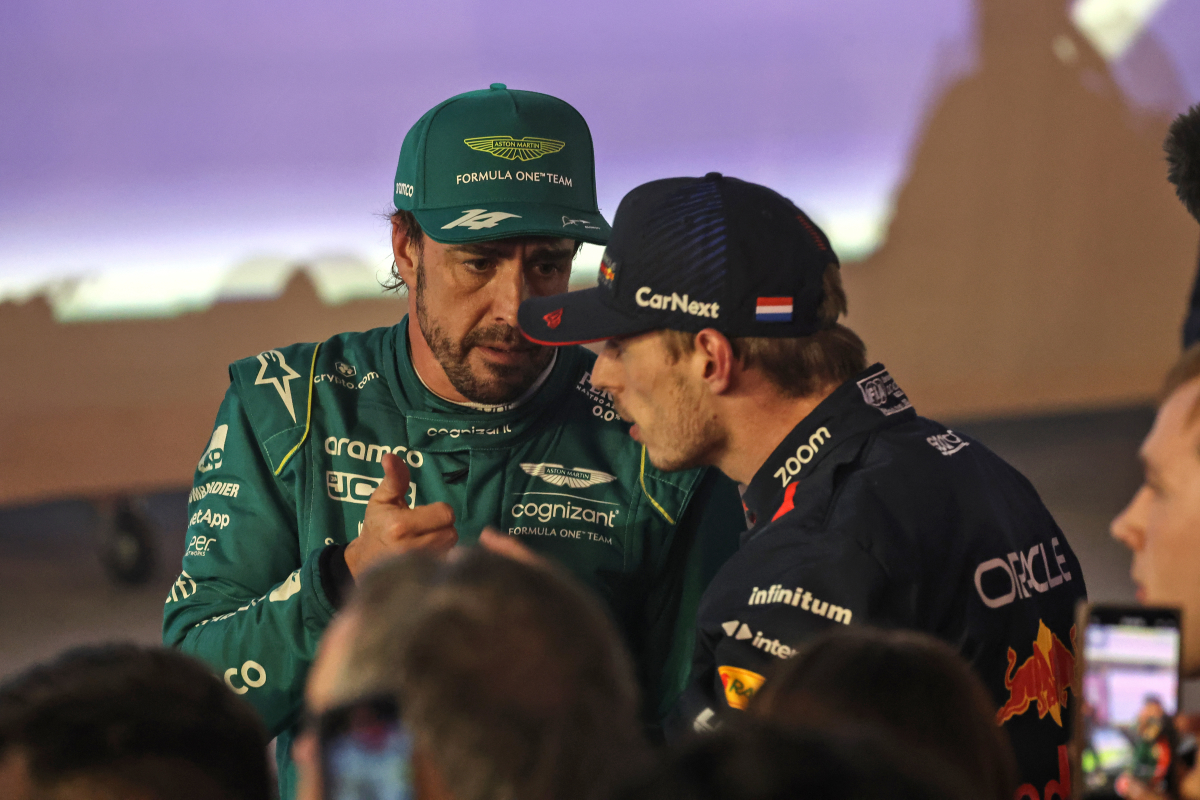 The high-speed Jeddah circuit with its unique track characteristics under the lights promised to paint a different picture from that Red Bull beatdown in Bahrain, but did it really? Let's dive into the data from Friday to find out more.
Jeddah has some unique characteristics as compared to Bahrain. While Sakhir is a more traction-dominated and hence a 'rear tyre limited' racetrack, Jeddah is the complete opposite.
Jeddah mostly features high-speed corners with an average speed of 254 km/hr, which makes it a 'front tyre limited' racetrack as the drivers steer through the high-speed corners resulting in a lot of energy through the front tyres. Also, the track Evolution during Qualifying is high, so the last person to set the lap like Perez last year might have a small edge, if the fight comes down to that last tenth.
In terms of overtaking, we have been spoiled with the first two races in 2021 and 2022 being super entertaining. T1, T13 and T27 offer the best opportunities. Below is a speed trap of the track.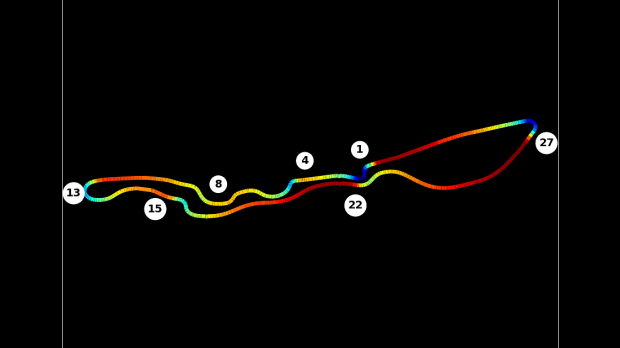 Quali Simulations
The only real challengers to Red Bull for pole were the Aston Martins, with Ferrari deciding to turn down their engines and sandbag. Below is the Hot Lap Analysis from FP2 Data of Verstappen vs Alonso, followed by their minisector timings.


1) VER gains over ALO over all the straights due to the difference in setup philosophy.
2) VER has more lap time to be found through T15 as he has a lift-off compared to ALO.
3) ALO made a mistake at T22 which hurt him all the way to T27, compromising his sector 3 time.
4) If Red Bull is not hiding anything, then there might be a battle for pole, but the Red Bull would breeze past the Aston in the race with DRS.
Race Pace Simulations
Here we can see just how the key players looked during their longer runs on Friday to get an idea of how their race pace stacks up with Sunday evening in mind.

Tyre Strategy
When it comes to tyre strategy Pirelli has brought the same tyre compounds as last year. Everyone expects a one-stop to be the fastest way with the low tyre deg on this track, even though front tyre graining might be a problem.
Last year the strategy was dominated by a MED-HARD or a HARD-MED strategy and this year I don't expect anything different unless there is a cheap pit stop via a Virtual Safety Car or a Safety Car.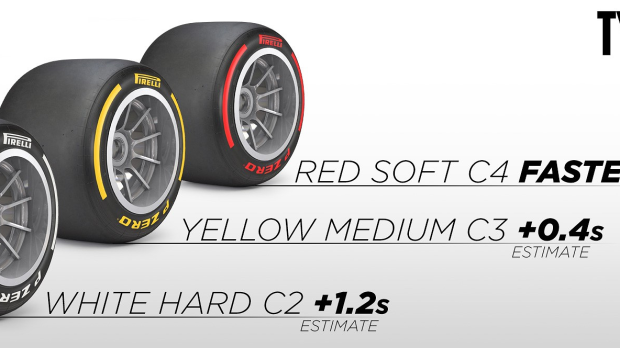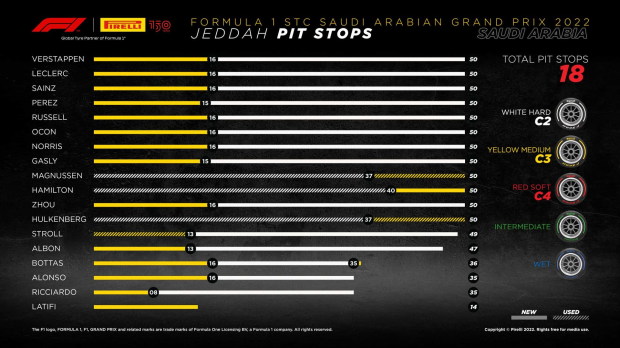 READ MORE: Verstappen in command as traffic bedlam sparks Saudi Arabian GP qualifying fears