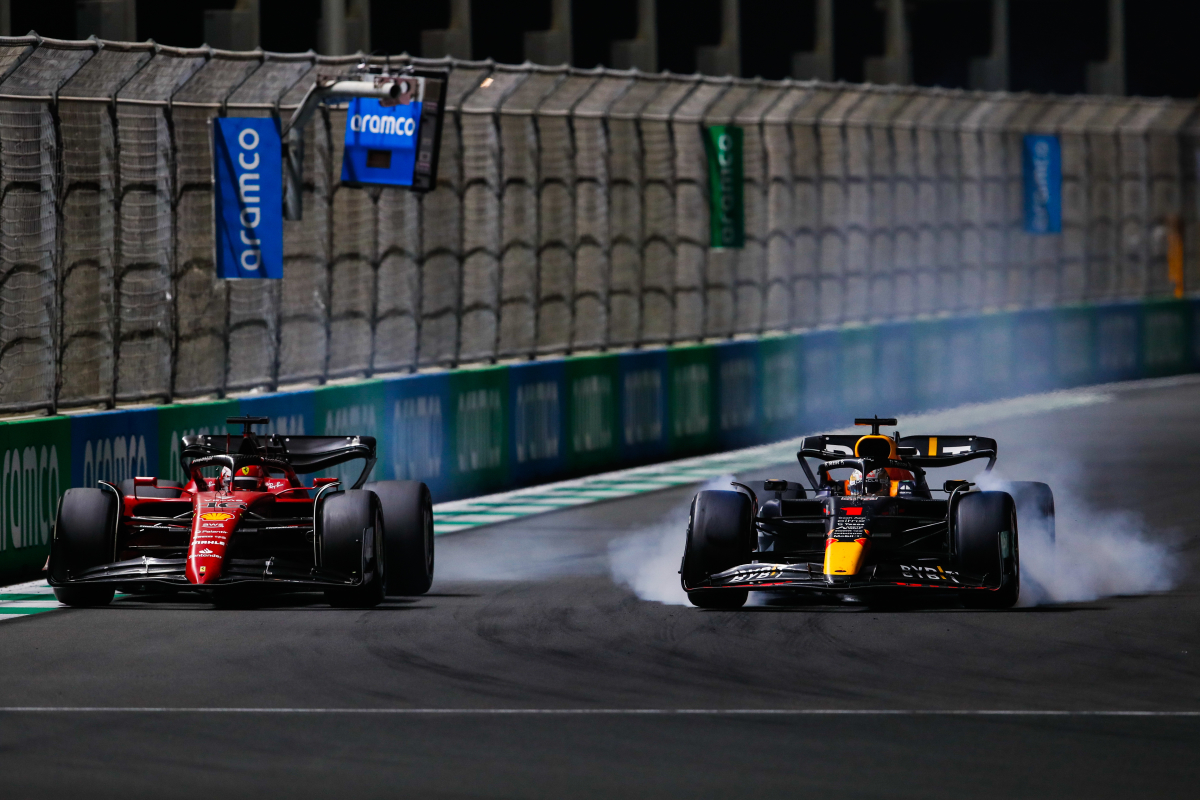 Saudi Arabia Grand Prix Tyres: Key stats and analysis for Jeddah showdown
Saudi Arabia Grand Prix Tyres: Key stats and analysis for Jeddah showdown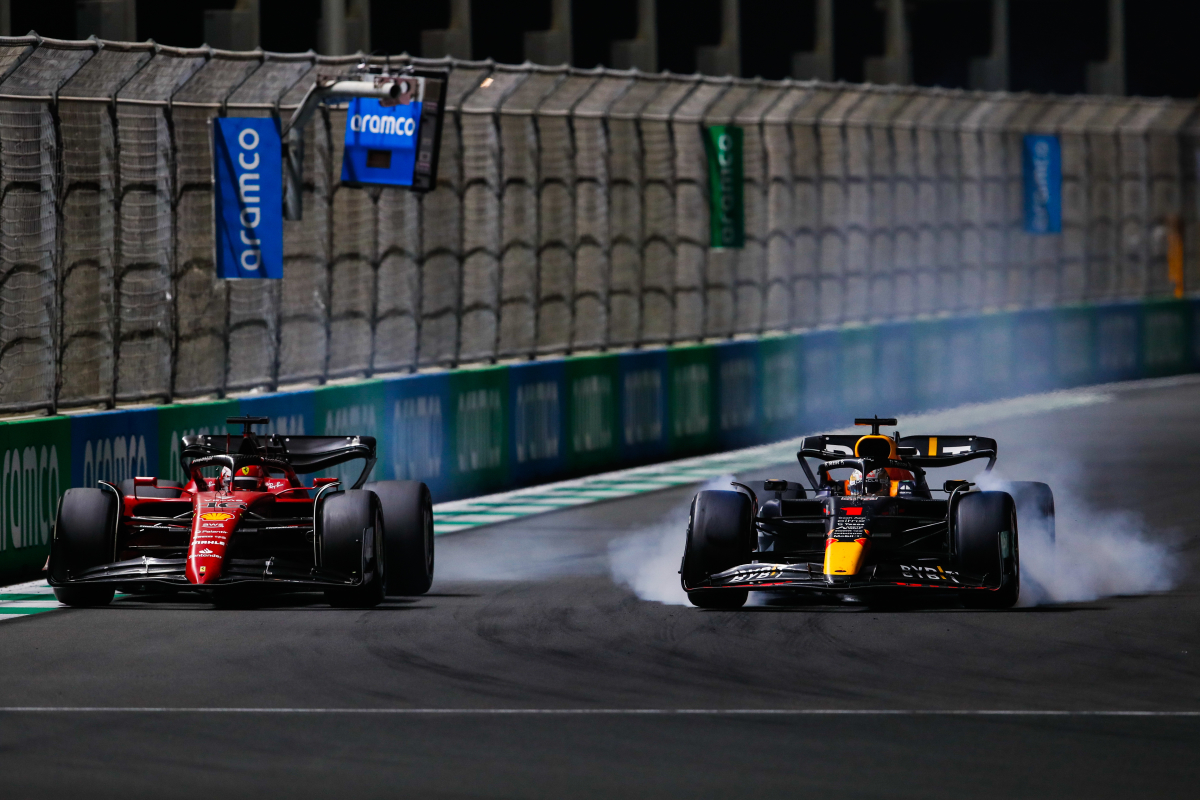 Formula 1 is back for the 2023 Saudi Arabia Grand Prix in Jeddah later today, with Red Bull strongly fancied to take another win at the fastest street circuit on the calendar.
Reigning world champion Max Verstappen cruised to a commanding victory in the opening race of the season in Bahrain two weeks ago, with his team-mate Sergio Perez making it a perfect start to the campaign for Red Bull.
Fernando Alonso for Aston Martin completed the podium as both Ferrari and Mercedes struggled for pace throughout the weekend.
More of the same should be expected in Jeddah especially when you consider Red Bull's only threat at Bahrain - Ferrari's Charles Leclerc - will take a 10-place grid penalty for using too many energy stores.
Even Verstappen qualifying down in P15 hasn't totally extinguished his victory hopes - he is still a close second favourite behind team-mate and pole sitter Sergio Perez.
The Jeddah Corniche Circuit however is always full of thrills and spills, with both previous races in Saudi including safety car periods which threatened to change the podium finishers.
And tyres, as ever, will be a major factor. Here is all you need to know about the compounds in play for Sunday's race.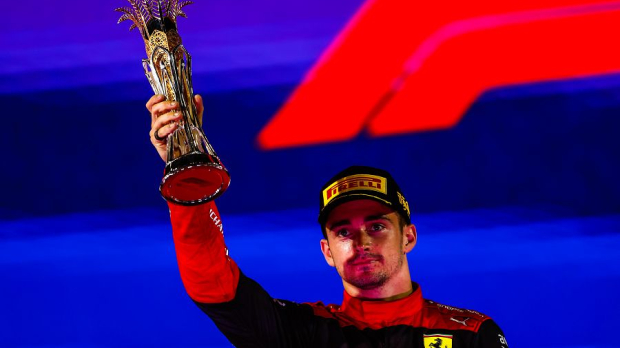 Which tyre compounds are in use?
Teams have all three dry-compound tyres to choose from. These are the 'C2' Pirelli P Zero White hard tyre, the 'C3' P Zero Yellow medium tyre, and the quickest compound, the 'C4' P Zero Red soft tyre.
Wet-weather tyres - the intermediates (green) and wets (blue) - are also to hand if needed, but there's only a 0.01% chance of that happening in Saudi.
How many sets of tyres do each team get?
The 10 teams will all have two sets of hard tyres (white), three sets of medium tyres (yellow) and eight sets of soft tyres (red) available for each driver.
All the tyre lap time data from Friday's #F1 free practice running 🧮#Fit4F1 #SaudiArabianGP 🇸🇦 pic.twitter.com/02TwmSAheg

— Pirelli Motorsport (@pirellisport) March 17, 2023
It will be fascinating to see the tyre choice for qualifying, which is almost always softs, because of the implications it has for race day.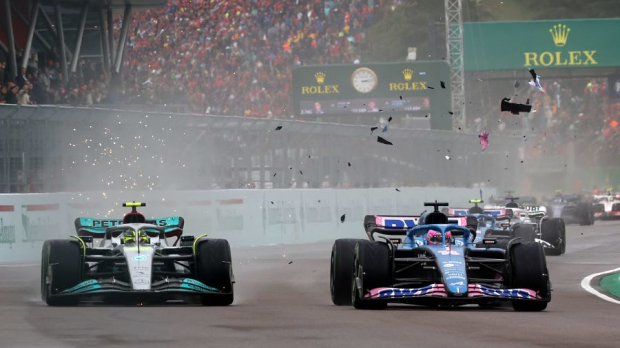 What sets of tyres do the teams have left for the race?
So the data is in from Pirelli, here is what each team has left:
No need to get your hands out and start counting fingers – we've got the remaining tyre sets available for each driver right here! 🛞#Fit4F1 #F1 #SaudiArabianGP 🇸🇦 pic.twitter.com/W672IOKzJd

— Pirelli Motorsport (@pirellisport) March 19, 2023
What tyres do each team start the race on?
Qualifying for a Formula 1 grand prix is split into three sections: Q1, Q2, and Q3. At the end of Q1, the drivers ranked 20th-16th are eliminated and 15th-11th are shut out of the running when Q2 comes to a close. These 10 drivers are free to choose to start on whichever tyre they prefer.
The drivers who compete in the final part of qualifying (Q3) and go for pole position for Sunday's race must start the race on the compound used to set their fastest lap of Q2.
There are also a ton of other more detailed regulations about tyre use in F1 in 2023 and we've put together a detailed guide for you.
Jeddah Pit Stops: What do the stats tell us?
In Bahrain, the majority of the field wanted to start on the soft compound due to the performance advantage the quickest compound brings, despite not being forced to use the qualifying tyre. This weekend we should see the opposite.
Two and three-stop races were targeted in Bahrain, but the Jeddah Corniche Circuit usually sees a one-stop strategy as the preferred option.
This, of course, would likely change should we see any safety car periods or red flags during the race. This is always a high possibility in Jeddah, so be prepared for an action-packed race!
Those starting on the soft tyres are expected to pit for hard tyres between laps 9 and 13, before stopping again on lap 32-38 to fit yellow rubber to the finish.
A one-stop race is theoretically possible and to do this drivers would begin on the medium tyre before coming into the pits for hards on lap 15-20.
Or, if they want to be really bold, they could start on the C2 hard tyres and swap them for C3 mediums between laps 30-34.
Degradation: How hard is the Saudi Arabia Grand Prix on tyres?
Due to the sizzling conditions and scorching track temperature, the soft compound tyres are expected to see high degradation around what is the fastest street circuit on the 2023 F1 calendar.
Neutrals will hope this will give outsiders a chance at a podium or even a race win, and many of the teams running down the order will be tempted to start on the medium tyres in a bid to over-cut cars ahead with a longer first stint.
Because of high degradation, softs are unlikely to be used at any point other than lights out, unless a late safety car opens up a window for drivers to dive into the pits for the fastest compound, setting up a sprint to the chequered flag.
Martin Brundle and 'a new pair of boots'
F1 terminology may be pretty new for some of you, and here's another to add to the Saudi Arabia Grand Prix bingo on Sunday.
If you're in most parts of the English-speaking part of the world you could get the Sky Sports F1 feed, with former Grand Prix driver Martin Brundle as expert analyst.
Brundle commonly refers to drivers and cars stopping for tyres as getting "a new pair of boots". So now you know what he means.
READ MORE: Verstappen in command as traffic bedlam sparks Saudi Arabian GP qualifying fears