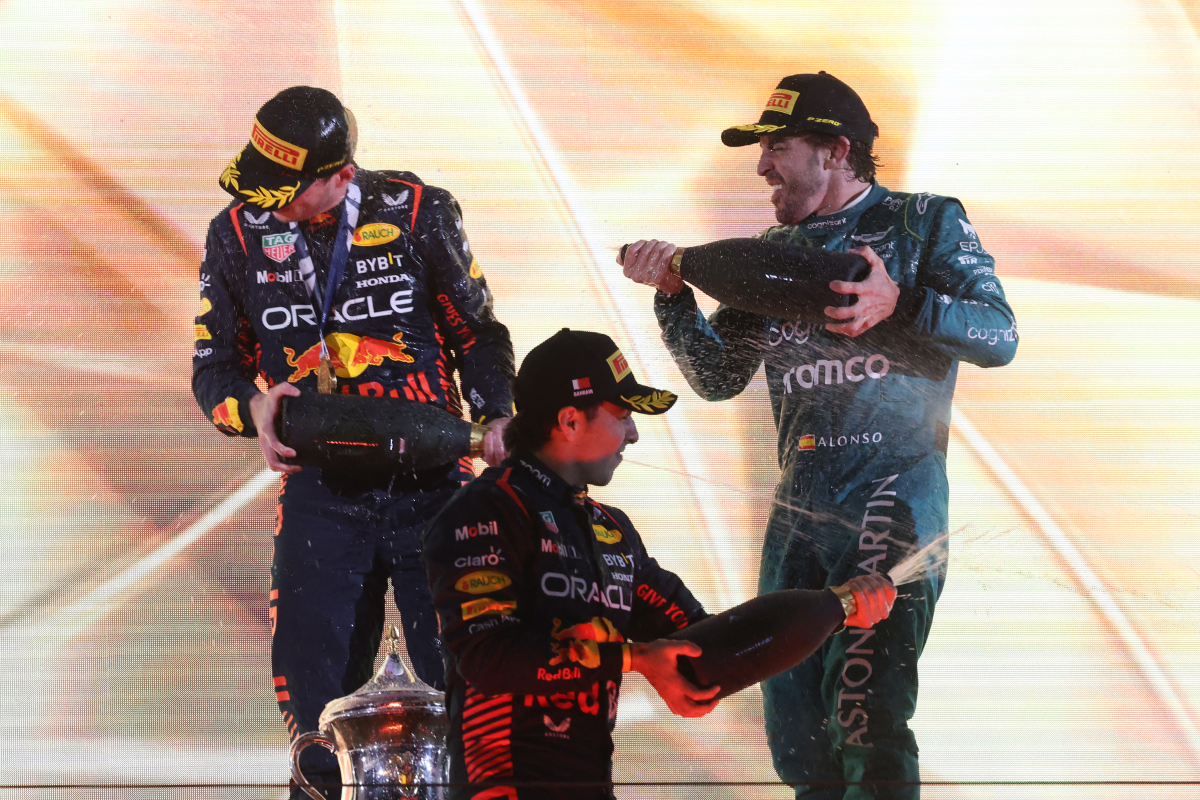 Verstappen suggests wins 'on the table' for Alonso this year
Verstappen suggests wins 'on the table' for Alonso this year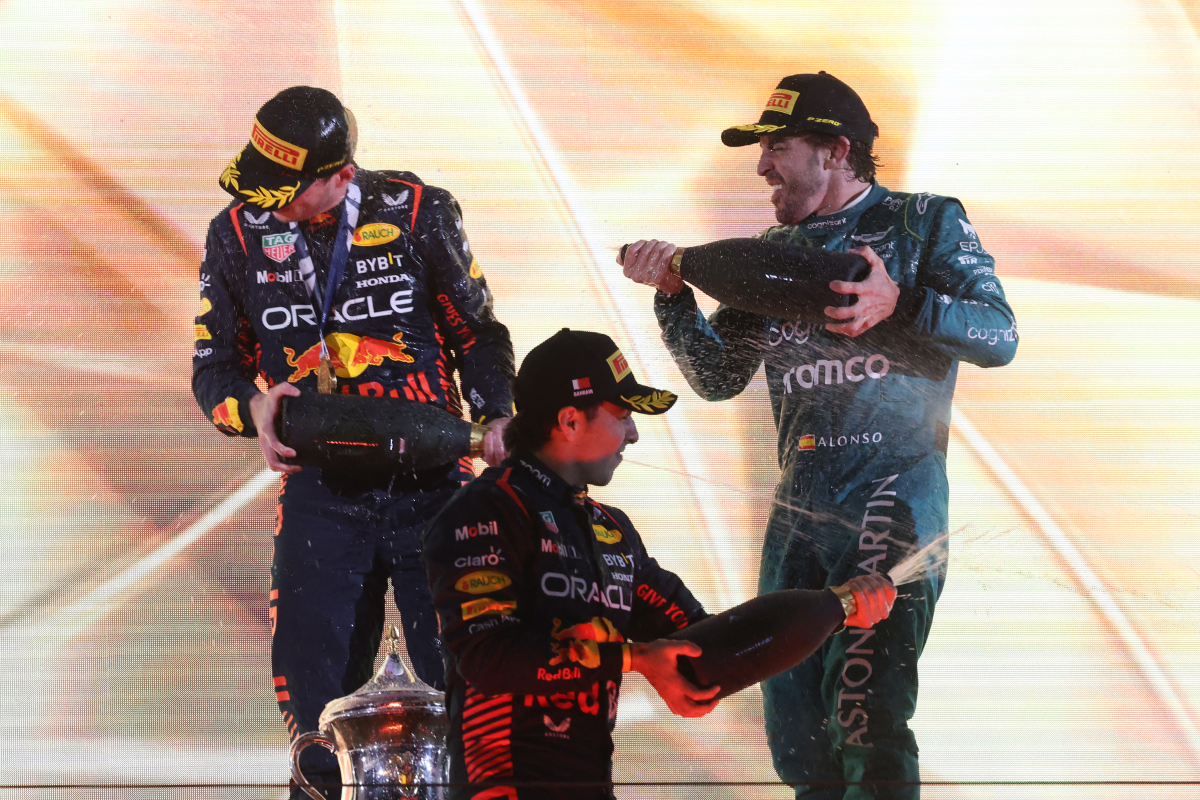 Max Verstappen believes Fernando Alonso could feature in the hunt for race victories this season after the pair both featured on the podium in the F1 season-opener.
Alonso has not scored a race win since the 2013 Spanish Grand Prix when he raced with Ferrari.
Although his third-place finish in Bahrain marked only his second podium appearance since leaving Ferrari at the end of 2014, the consistent pace shown by Aston Martin across pre-season testing has raised expectations of the Silverstone-based team.
Asked if Alonso could be a contender for the world title, Verstappen said: "I hope so for Fernando because he has had a few years where there was not really a possibility to fight at the front so I'm happy to see him sitting here already in race one.
"At Aston Martin, they really have the spirit and drive, they want to win and they've hired a lot of good people. So I guess it can only get better for them.
"And I think for this year, it's difficult to say if they're going to challenge for the championship, but race wins are definitely on the table."
READ MORE: Alonso issues ominous 'this is just the beginning' Aston Martin warning
Alonso victories 'require luck'
Before his first world championship-winning campaign in 2021, Verstappen had found his win tally limited due to the incredible pace advantage more often than not enjoyed by Mercedes.
Comparing this experience to Alonso's current situation, the Dutchman added: "I've been in the same position where some races I'm finishing 20 to 40 seconds behind the winners.
"You still win two or three races a year because sometimes they are some tracks which really suit your car and everything just comes together and you can win a race with maybe sometimes a bit of help or luck.
"But for sure they have a really strong package. And now of course it's all about developing it further."
READ MORE: March's key F1 diary dates