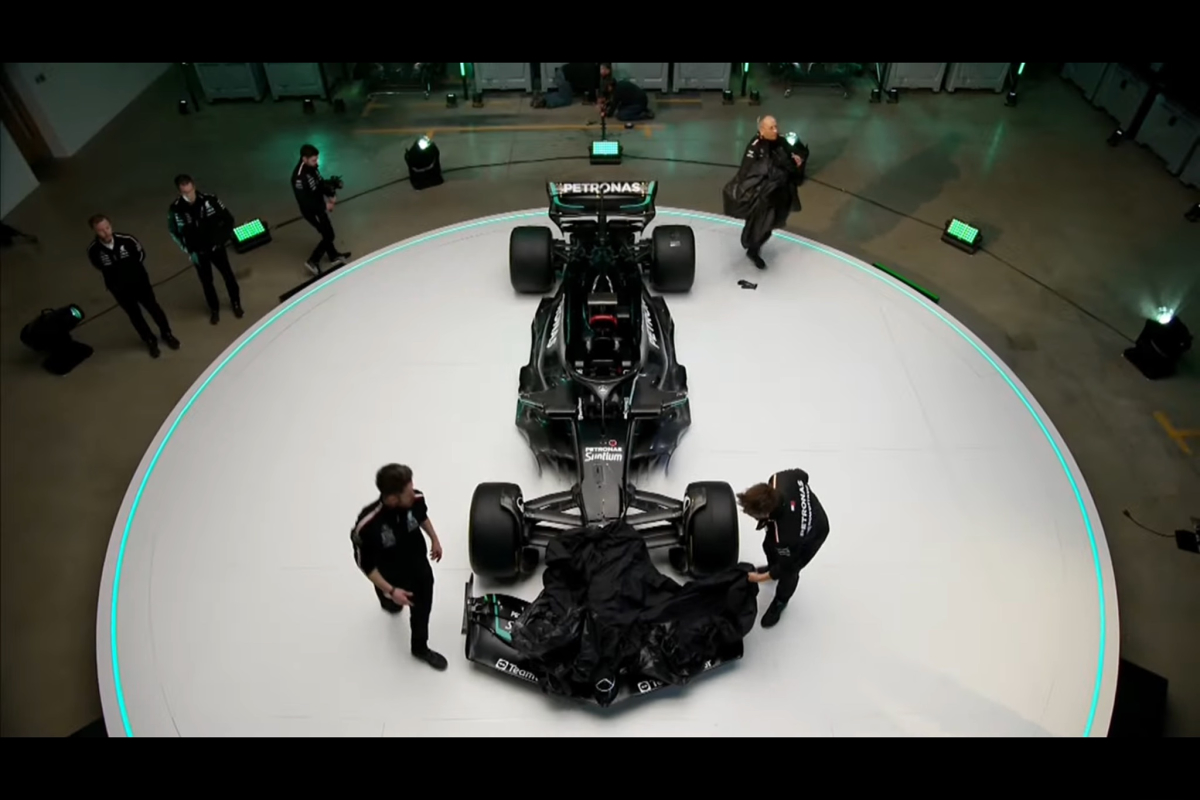 Mercedes W14 car leaked prior to launch
Mercedes W14 car leaked prior to launch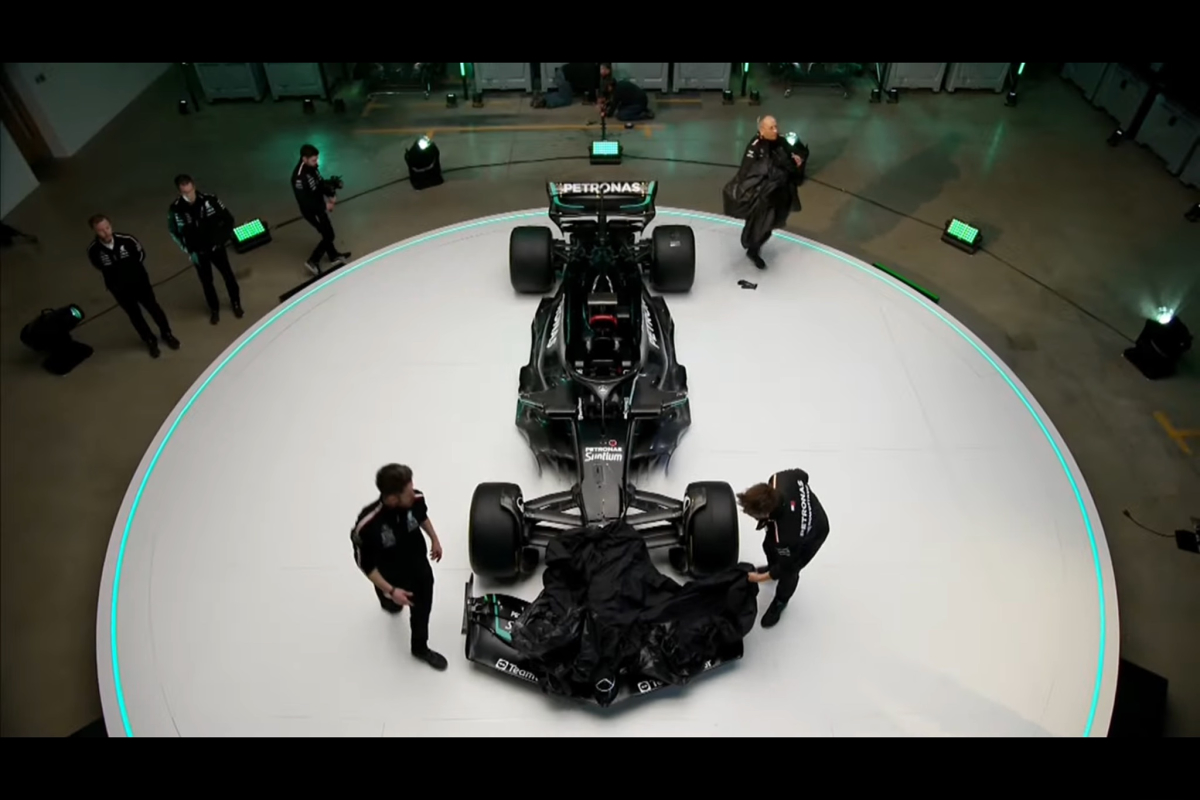 An online sponsor blunder led to the Mercedes W14 being leaked prior to launch.
On the YouTube channel of Petronas, Mercedes' main sponsor, a test stream briefly went live in which Mercedes' new W14 could already be seen.
The moment was quickly captured by some observant viewers and spread on social media.
The Mercedes W14, resplendent in black, has now been unveiled to the general public, confirming that it was indeed this year's car which was shared on the stream.
Mercedes was knocked off the top of the F1 mountain in 2022, and the team hopes its 2023 car launch this week will be the start of a swift return to the summit.
Mercedes hoping to bounce back
The Silver Arrows are back in black once again and hoping for a bounce-back year.
For the first time in nine seasons, another team claimed the constructors' championship as Red Bull dominated proceedings and Mercedes finished 244 points off the pace.
The Mercedes W14 is officially launched! 🔥 pic.twitter.com/uwZI37ynil

— GPFans Global (@GPFansGlobal) February 15, 2023
In a shock, George Russell also outperformed Lewis Hamilton regularly to claim fourth in the drivers' standings with Lewis down in sixth, and the 24-year-old claimed Mercedes' only grand prix win of the season with victory in São Paulo, Brazil in November.
Team principal Toto Wolff has been cautiously optimistic about the potential to rectify performance swiftly in 2023, and now the car with which they will be aiming to do it has been shown to the world – officially, at the second time of asking.