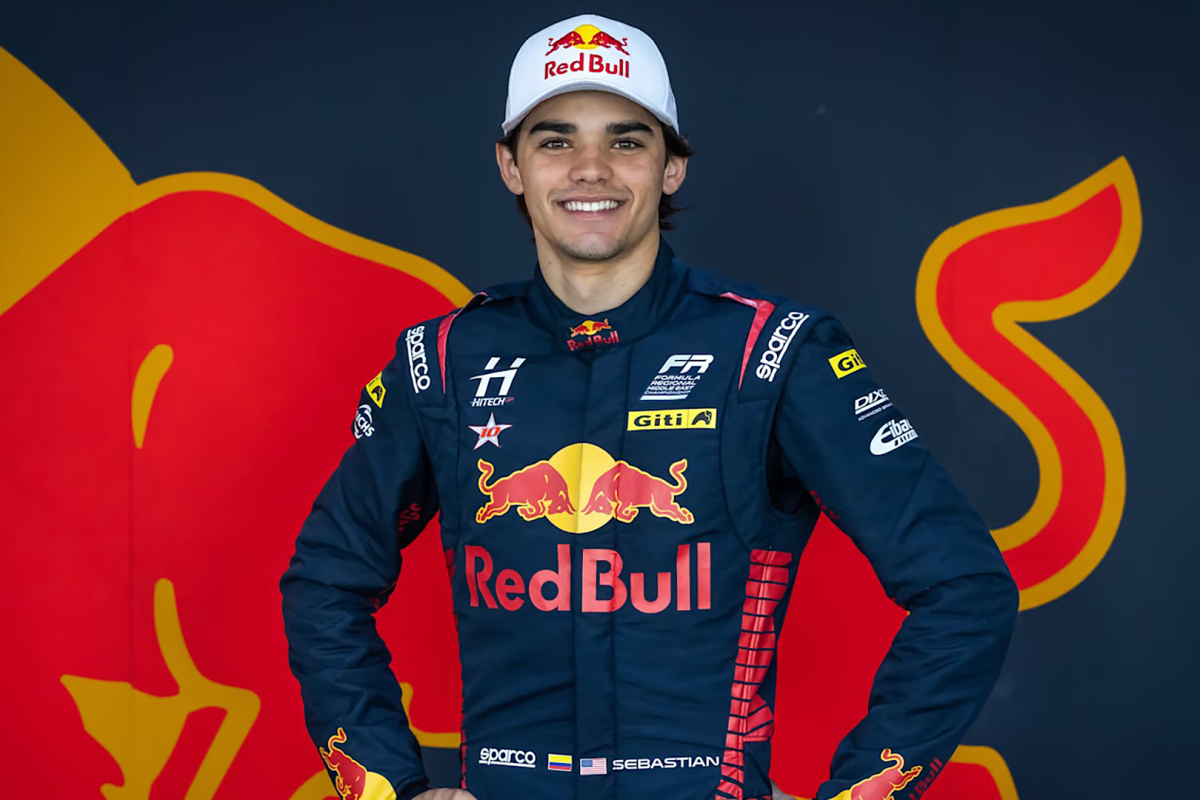 Sebastian Montoya reveals Helmut Marko Red Bull F1 promise
Sebastian Montoya reveals Helmut Marko Red Bull F1 promise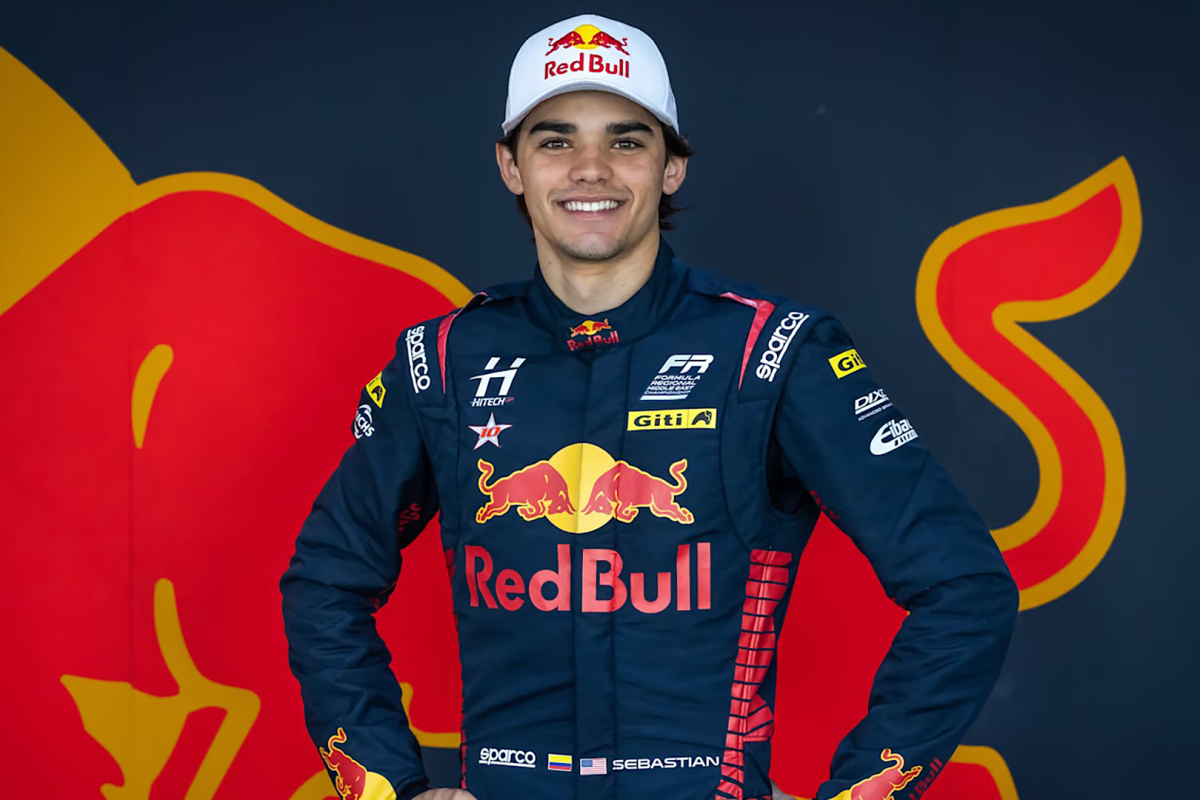 Sebastian Montoya is set to follow in his father's footsteps and become a Formula 1 driver, especially if a promise made to him a decade ago by Helmut Marko comes true.
The 17-year-old met Marko while the young driver was karting at the Florida Winter Tour, where seven- time F1 race winner Juan Pablo Montoya was tutoring his son.
Montoya junior won the race and when Marko and Montoya senior chatted, the Red Bull supremo made a promise that could be set to come true.
"When I won my first race back in about 2014, 2015, I was wearing a Red Bull jacket and he knew my dad and he called my dad and said to me 'if you're good enough one day, we'll put you in an F1 car,' and a couple of years later, I'm wearing the Red Bull livery and driving a Red Bull car," Montoya told the Feeder Series podcast.
Montoya joined the Red Bull Junior Team just this year and has his sights set on a career in Formula 1, just like his dad.
"Formula 1 is the pinnacle of motorsport, so you always dream of winning in F1 because that's where the greatest drivers are," he explained. "So winning in that gives you the confidence that you can be one of the best.
"Beside that, IndyCar would be next, because all the cars are the same and the level of racing and the tracks are so cool. I raced Watkins Glen and that's a track where you say 'woah'."
Juan Pablo Montoya vs Sebastian Montoya
Juan Pablo Montoya had an extensive racing career, including stints in NASCAR, IndyCar, and is one of only two drivers to have won the Triple Crown of Motorsport.
Sebastian feels that his surname can be both a help and a hindrance as he progresses up the motor racing ladder, but believes he has the best supporter in the world at his side.
"It helps me in a way because he's my coach as well," Montoya said. "When we're at the track, he's not really my dad, he's my coach, he just wants to improve my driving and help my career. I look at that as a plus side.
"A negative side is that people look at you as the son of Juan-Pablo Montoya. Sometimes when people hear the last name, you don't hear a lot of positive things. But even if I didn't have this last name, there would be negatives. People will talk about you and everything.
"Some people will be more aggressive, they will race you harder, and sometimes they go a little bit too far. But at the same time, my dad is my biggest supporter and he helps me so much. He's already made it. He's won in F1, he's won in IndyCar, he's won in NASCAR, just to have him there and guide me is a really good start.
"Me and my dad are really competitive. Whatever he did, I just want to do better. We're a very competitive family. Even if we're playing golf, it's competitive."
READ MORE: Hamilton shares cherished F1 memory