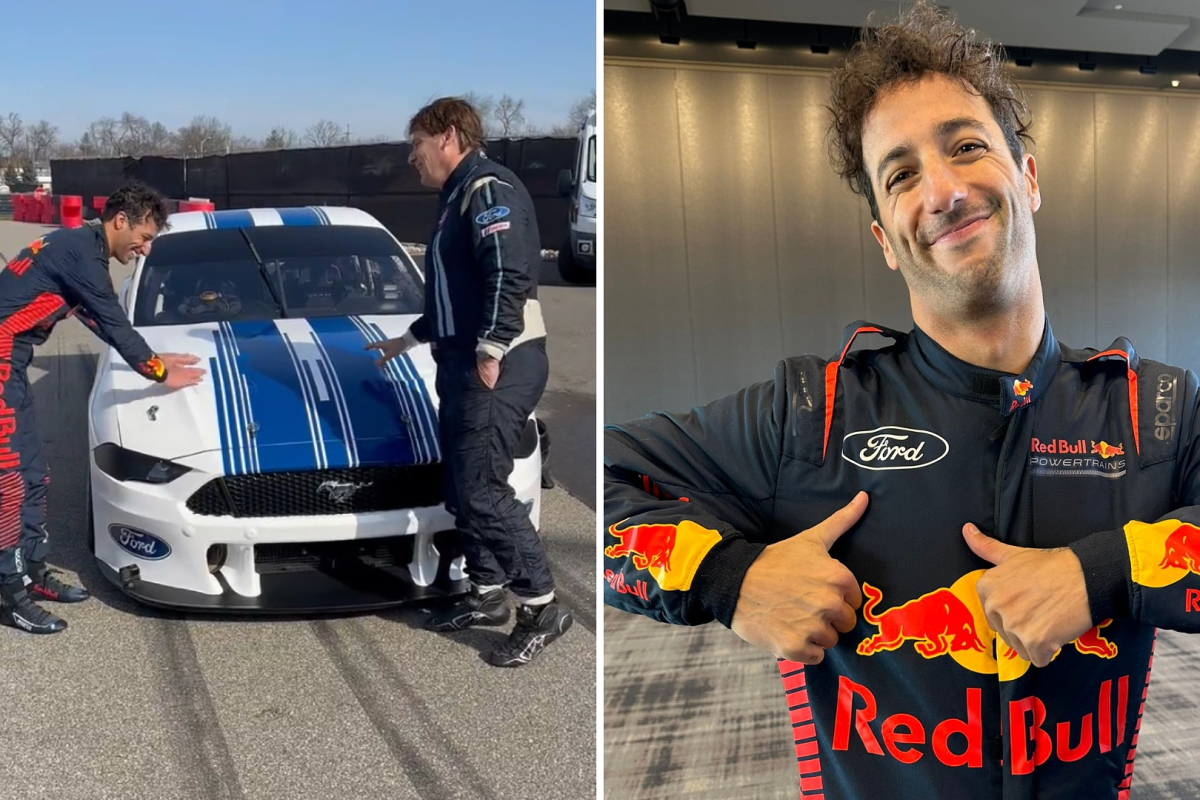 Red Bull Ricciardo feels 'at home' after Ford link up
Red Bull Ricciardo feels 'at home' after Ford link up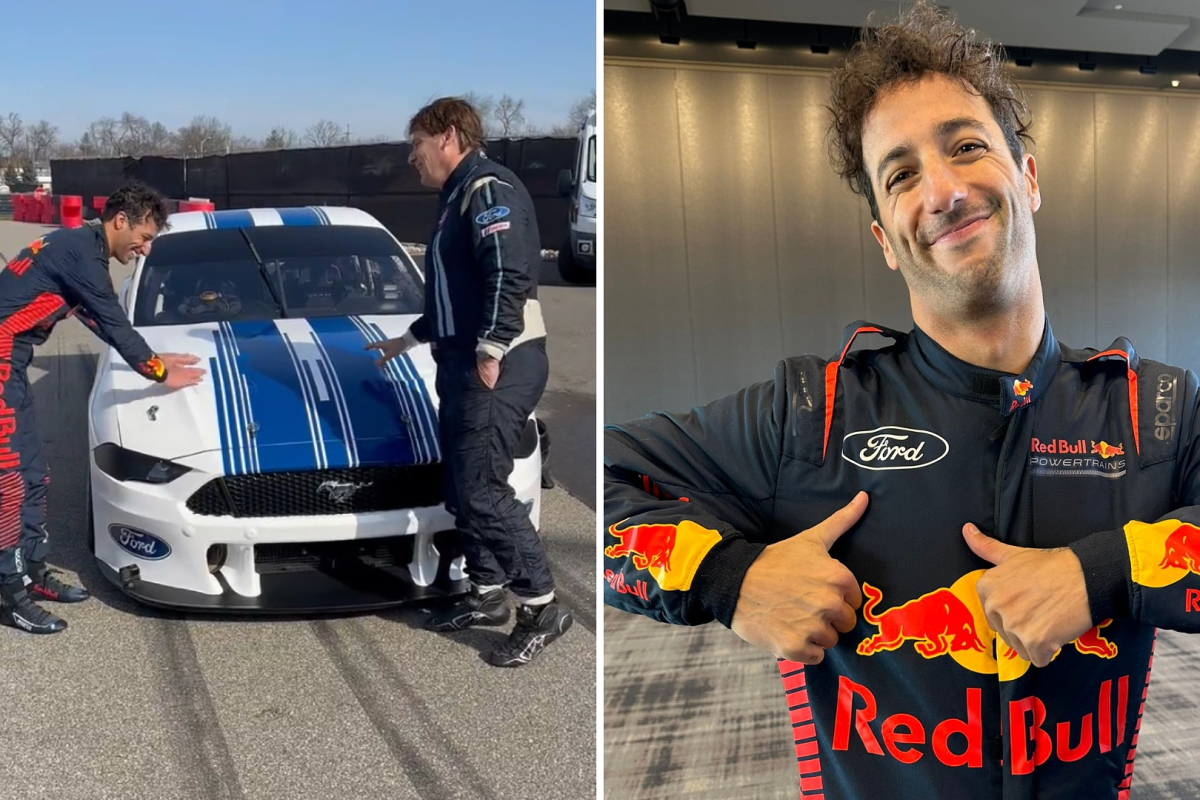 There is nothing Australians love more than V8 Supercars. Well, other than BBQs. And daytime soaps. And Bluey.
Okay.
Apart from BBQs, daytime soaps, and Bluey, there is nothing Austalians love more than V8 Supercars.
Wait, what about wine?
Forget it.
Australians really, really love V8 Supercars. And as an Australian who is part of Red Bull Racing, Daniel Ricciardo was invited by Ford to test out their own V8 supercar, the Mustang in Detroit, Michigan.
That V8 🔊 🎶 🎶 @danielricciardo @jimfarley98 pic.twitter.com/tZskdErTXh

— Ford Performance (@FordPerformance) February 8, 2023
The reserve driver had a blast taking the Mustang Mach 1 for a test drive, claiming that he has "driven pretty much every Ford under the sun" but despite being far from home in Michigan, he "felt at home" in the V8 supercar.
"It was a lot of fun," Ricciardo said. "It's been a blast. I enjoyed my first visit to Detroit and I'll be coming back, that's for sure."
Red Bull and Ford
With Ford returning to Formula 1 in 2026 and Ricciardo's role as not only reserve driver for Red Bull, but brand ambassador, expect to see the Aussie driving more Fords for the rest of the year.
Unless he's having a BBQ, watching daytime soaps or catching an episode of Bluey, of course. But no wine. He's on the job.