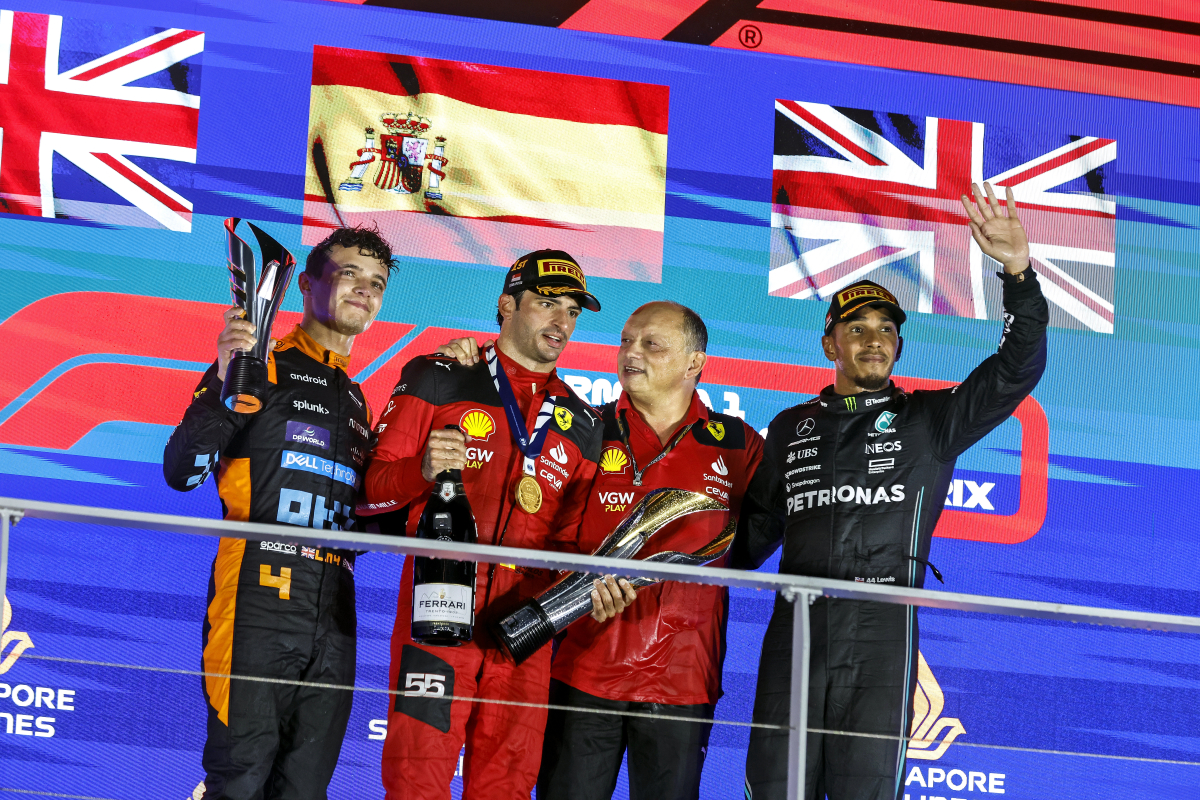 Sainz insists only ONE F1 team can beat Red Bull in 2024
Sainz insists only ONE F1 team can beat Red Bull in 2024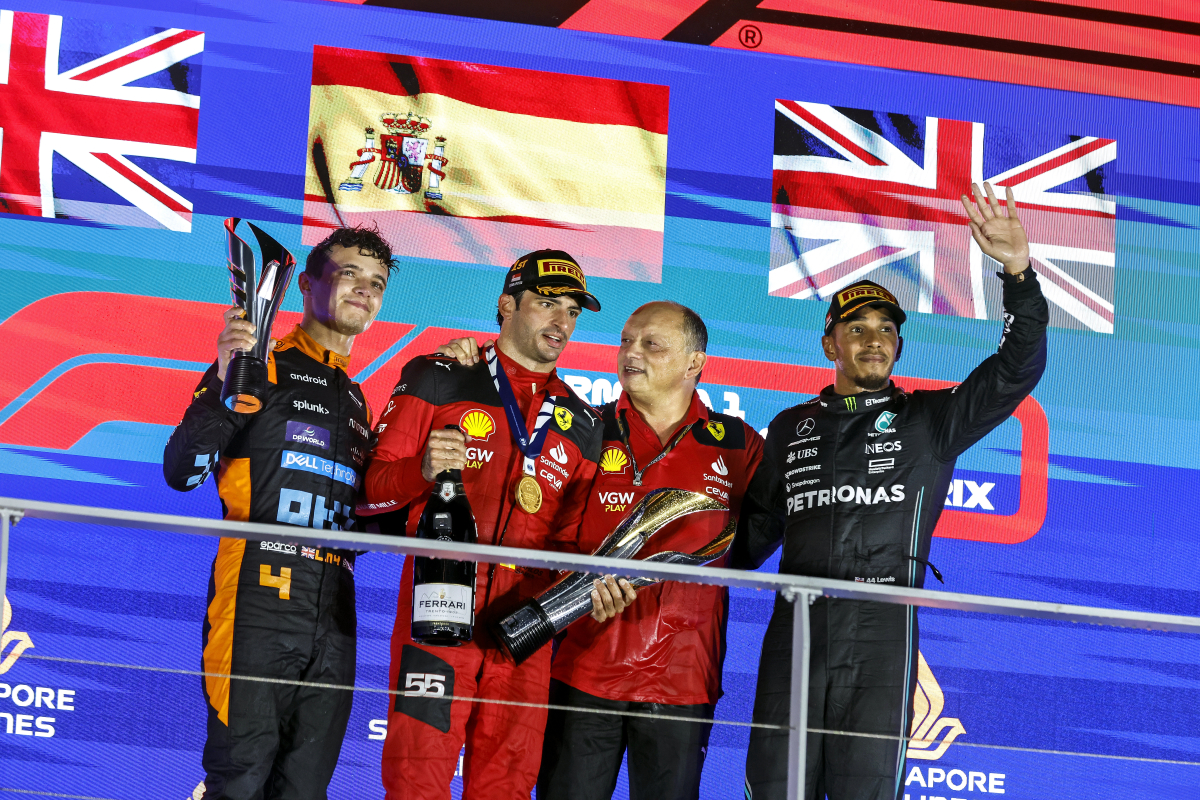 Carlos Sainz has said that if there is a team that's capable of catching Red Bull in 2024, it's Ferrari.
The Spaniard is the only non-Red Bull driver to have won a race this season, when he brilliantly snatched victory at the Singapore Grand Prix.
The other 16 races have been won by the Milton Keynes-based team, with Max Verstappen taking 14 victories so far on his way to a third consecutive world championship title.
Ferrari, on the other hand, are currently battling with Mercedes for second in the constructors' championship having only managed to claim five podiums between Sainz and Charles Leclerc.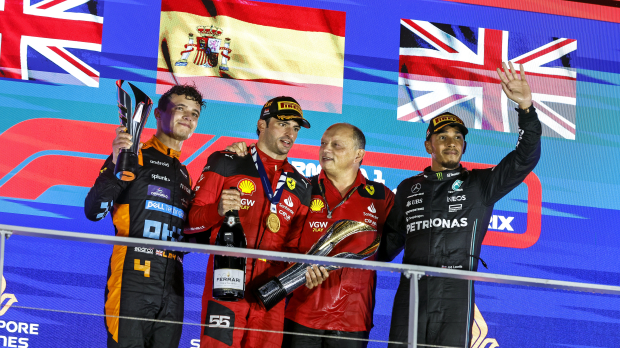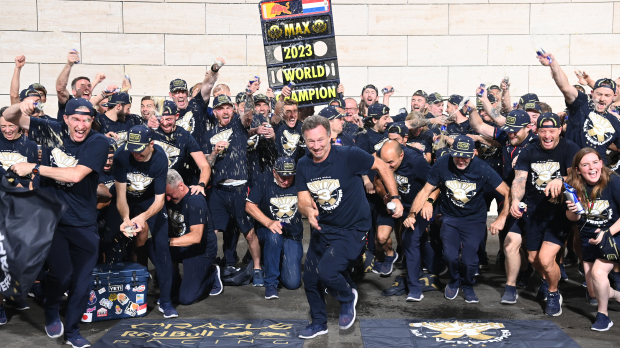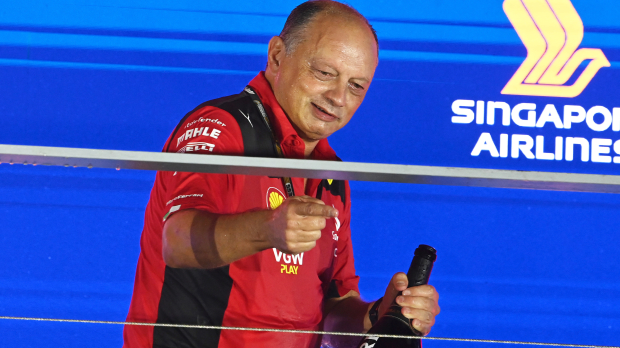 Despite this, Sainz is confident that the team can get back to their 2022 levels and be a real threat to Red Bull's dominance next season.
"I am always optimistic before the season starts," he told Spanish press at a sponsors event.
"I was also optimistic last year and we stumbled. You have to be. I think that if you look at the last two years, the only ones who have been able to stand up to Red Bull a little have been the Ferrari, in the first half of last year and now with the victory in Singapore and the podium in Monza.
"Since there are these new regulations Red Bull is unbeatable, but if there is someone who can win from time to time to Red Bull, it's us.
"I think I'm in the best place to try again next year but there are still six races left and we still have to focus on what we can improve to arrive prepared."
We'll be back and ready to fight in Austin 👊 pic.twitter.com/2zdbgvKvZi

— Scuderia Ferrari (@ScuderiaFerrari) October 9, 2023
Sainz: 'Clear objectives for Ferrari'
Fred Vasseur took over as team principal at the start of the 2023 season, and both Sainz and Leclerc have expressed their happiness with the Frenchman's ambition.
For now, it seems as though Vasseur is the man to take Ferrari into the new regulations in 2026, when the grid is expected to experience a real shake-up.
Sainz believes that the team can really make gains in 2024, and become regular race winners once again.
"We know exactly what we are missing," he continued.
"We have been able to understand and identify it. Another thing is the reaction capacity we have to put everything in the car from race one next year.
"I think that if there is someone capable of doing it [challenging Red Bull], that is Ferrari. Especially if we have clear objectives and know which direction to go in, if there is any team that has the capacity to react, as has been seen in the past, that is Ferrari.
"Time will tell," he concluded.
READ MORE: EXCLUSIVE: Verstappen setup quirk which allows Red Bull to make car even faster