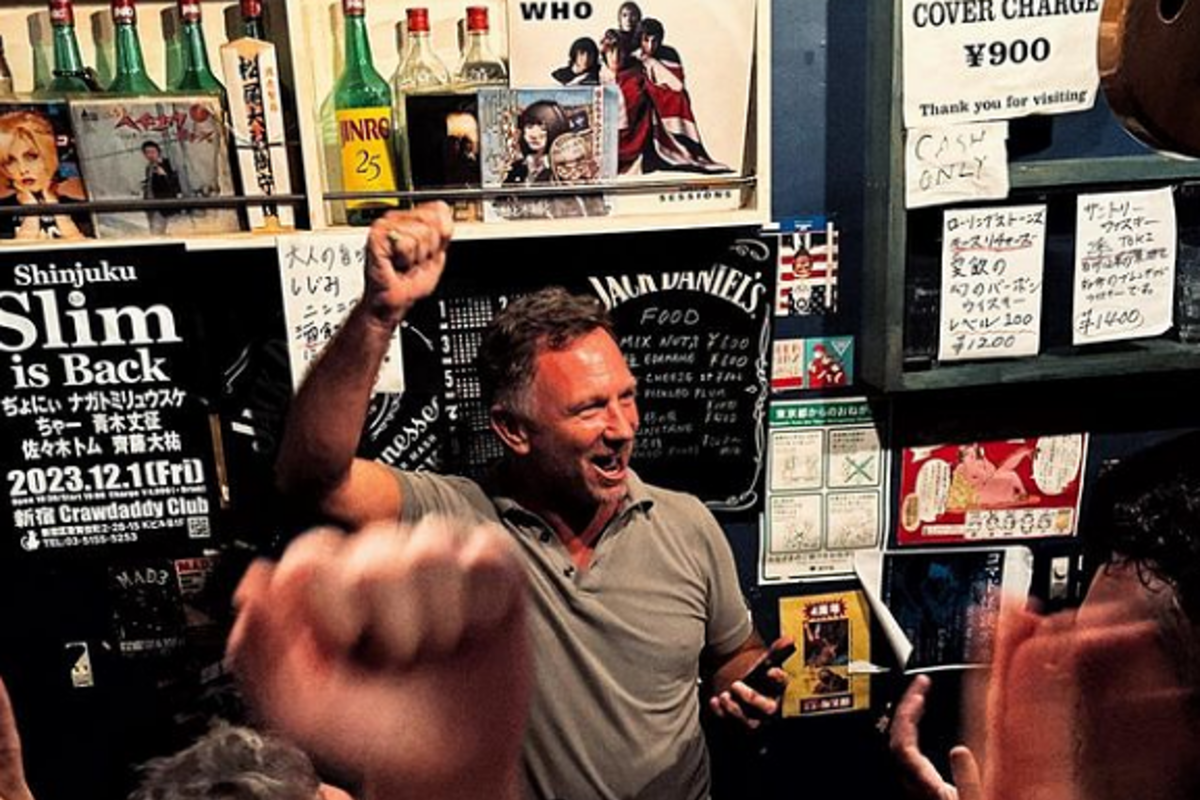 Horner and Red Bull party IN STYLE as they toast title glory in a bar
Horner and Red Bull party IN STYLE as they toast title glory in a bar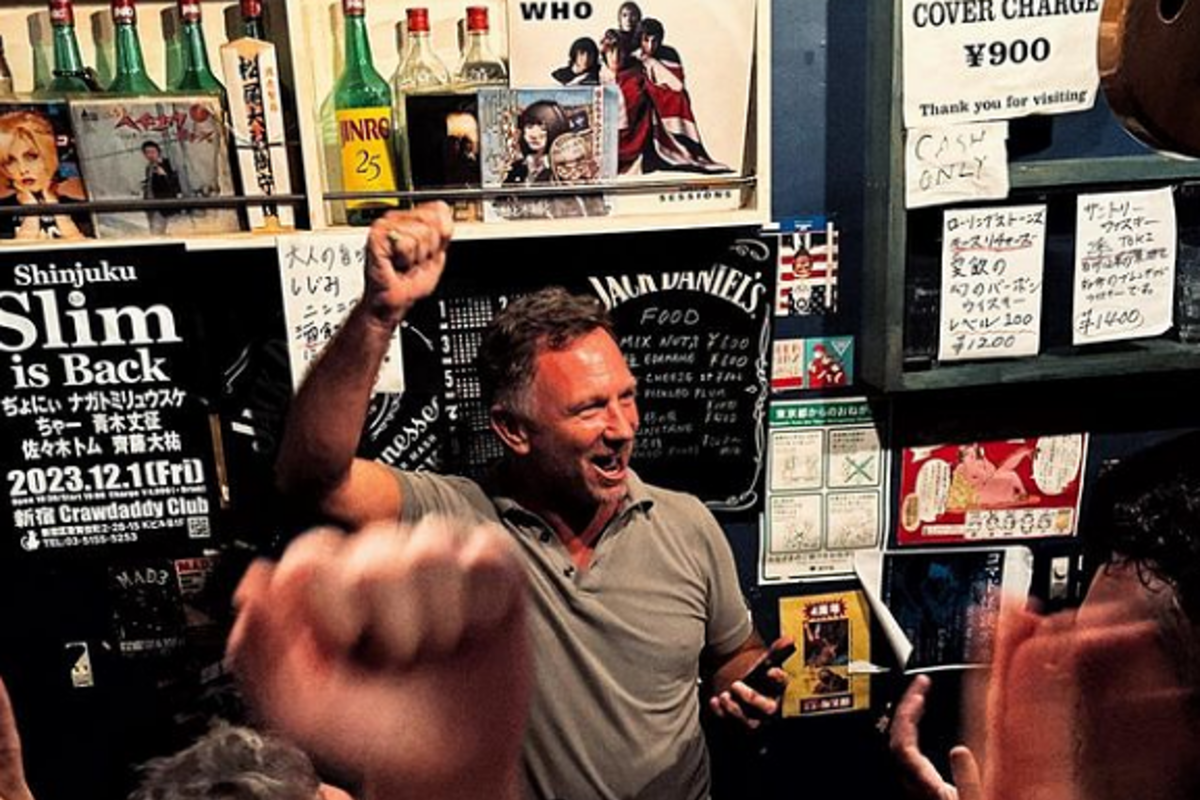 Red Bull boss Christian Horner has shared the team's rowdy rendition of an Oasis hit during their constructors' championship celebrations at a bar in Tokyo.
The Milton Keynes outfit retained their trophy in dominant fashion, coasting home with multiple rounds still to play after Max Verstappen won the Japanese Grand Prix.
Their success marked their sixth constructors' title since their foray into Formula 1 began in 2005.
In a poetic moment, they were able to take the title at the home circuit of Honda, their engine supplier, in Suzuka.
Following the achievement, a party atmosphere consumed the Japanese capital with Horner himself the centre of attention in a downtown drinking hole.
In a video posted by the team boss on Instagram, team members can be seen belting out 'Wonderwall', with someone even playing the guitar.
READ MORE: Verstappen hails 'UNBELIEVABLE' Red Bull team as title clinched at Japanese GP
'The most amazing year'
For most teams, the focus has already shifted ahead to the 2024 campaign. Indeed, Red Bull will aim to make it three consecutive drivers' and constructors' titles.
However, they will also be sure to enjoy the remainder of this year.
After the action in Suzuka, Horner heaped praise on his team for their efforts.
"It's been the most amazing race for us, the most amazing year," he said. "It's all testimony to these guys and all the men and women back in the factory at Milton Keynes, and to Red Bull, and all our partners."
READ MORE: Marko reveals Red Bull FIA talks to 'prioritise Verstappen'