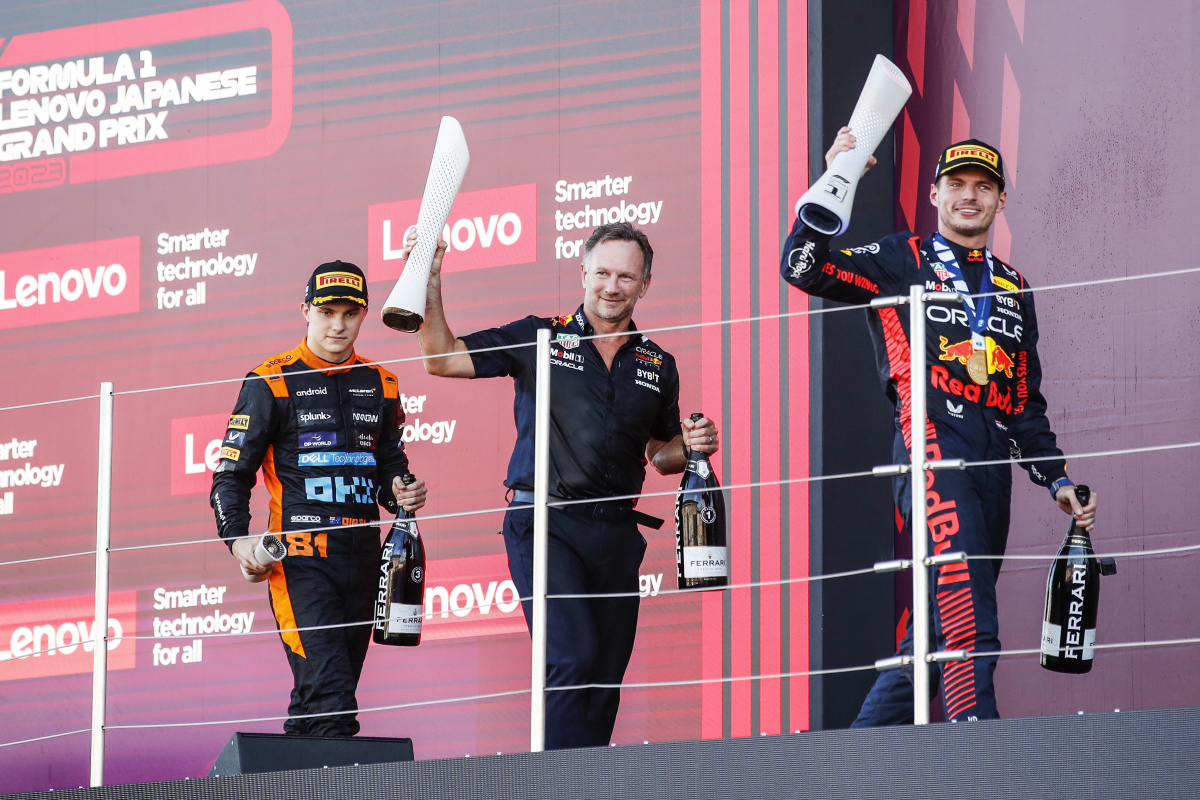 Horner reveals Verstappen PREDICTED his 20-second margin win at Suzuka
Horner reveals Verstappen PREDICTED his 20-second margin win at Suzuka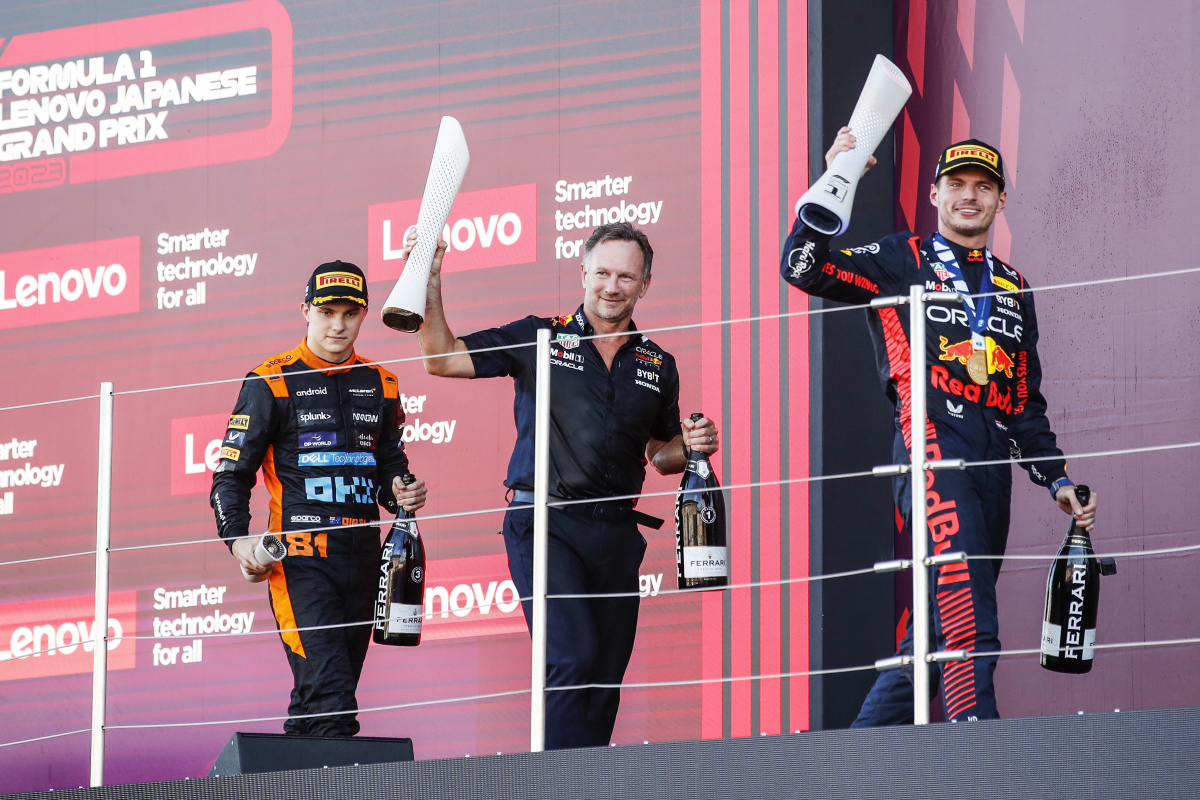 Red Bull boss Christian Horner has revealed Max Verstappen told him he was aiming to win the Japanese Grand Prix by 20 seconds, before the Dutchman ultimately finished 19.3 seconds ahead of Lando Norris.
The recently-crowned constructors' championship winners have enjoyed a remarkably dominant season, with much of their on-track success being down to the talent of their star driver Verstappen.
From the 16 races so far this year, Verstappen has won an astonishing 13, with many of them coming from commanding winning margins.
The biggest blemish on an almost faultless record for Red Bull came at Singapore.
With the RB19 looking unusually uncomfortable around the Marina Bay Circuit, it was the only time so far this season that Verstappen has failed to finish on the podium.
But after this disappointing performance, many predicted that he would return to form in Japan with a vengeance, including Verstappen himself.
READ MORE: Verstappen dismisses Norris's podcast suggestion following Japanese GP
After the race, Horner revealed that the reigning world champion had been looking to win by a specific margin.
"I played padel tennis with Max on Wednesday and he was properly fired up and he said: 'I want to win the race by 20 seconds'. And in fairness, he came within 0.7s of achieving that," Horner said.
"You could tell from the very first lap in FP1 where on the hard tyre, he was 1.8 seconds quicker than the rest of the field on medium or soft tyres at that point, he was totally focused on this event."
Given that Verstappen had come from his worst performance of the season, Horner admitted that while he didn't need any extra motivation, the setback helped fuel their fire on their return to dominance.
"He is just a racer, and he doesn't need a lot of motivation. But he said he came here very keen to re-establish the season that he's been having," Horner added.
"We all left Singapore knowing that ultimately, the winning run that we had would come to an end, but a little frustrated."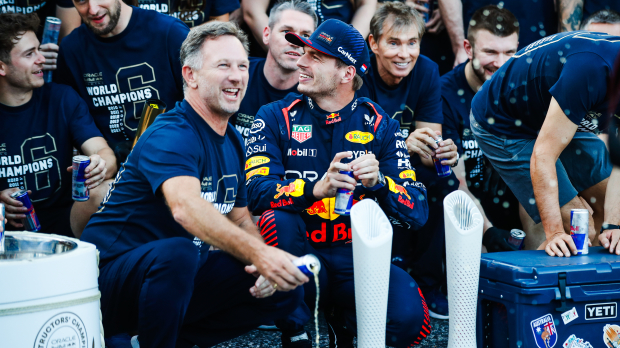 Best qualifying of all-time?
It helps to have a car as strong as the RB19, but to finish over half a second ahead of the grid in qualifying requires something special.
Verstappen's pole margin at Suzuka (0.581 seconds) was the largest since Michael Schumacher's around the same circuit.
Horner insisted that it ought to be considered amongst the greatest of all qualifying performances in the history of F1.
"It was an outstanding performance. His final lap in qualifying has got to be up there with one of the best laps of all time in qualifying," he said.
"And then he converted that after not the best of getaways, but he was able to hang on to the lead and then thereafter build a very commanding lead and control the race."
READ MORE: Verstappen's RED CARD revelation on defending against McLaren in Suzuka