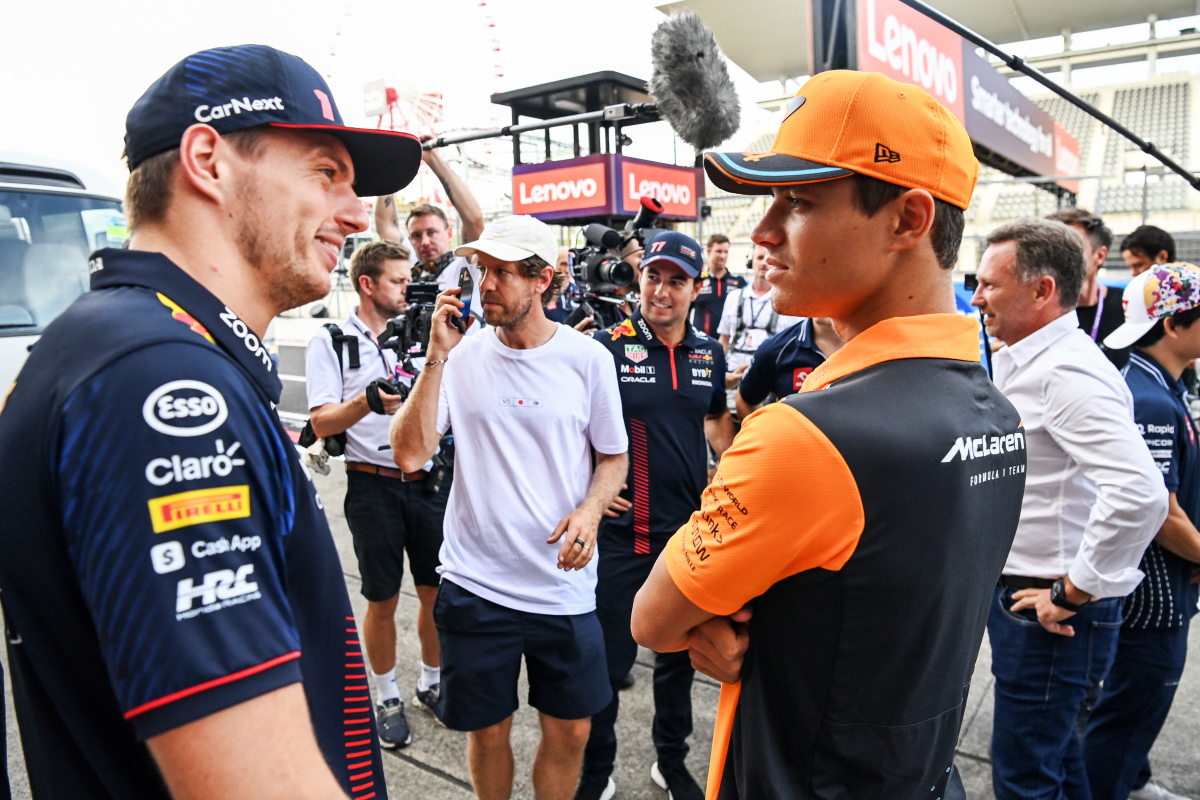 Verstappen dismisses Norris' podcast suggestion following Japanese GP
Verstappen dismisses Norris' podcast suggestion following Japanese GP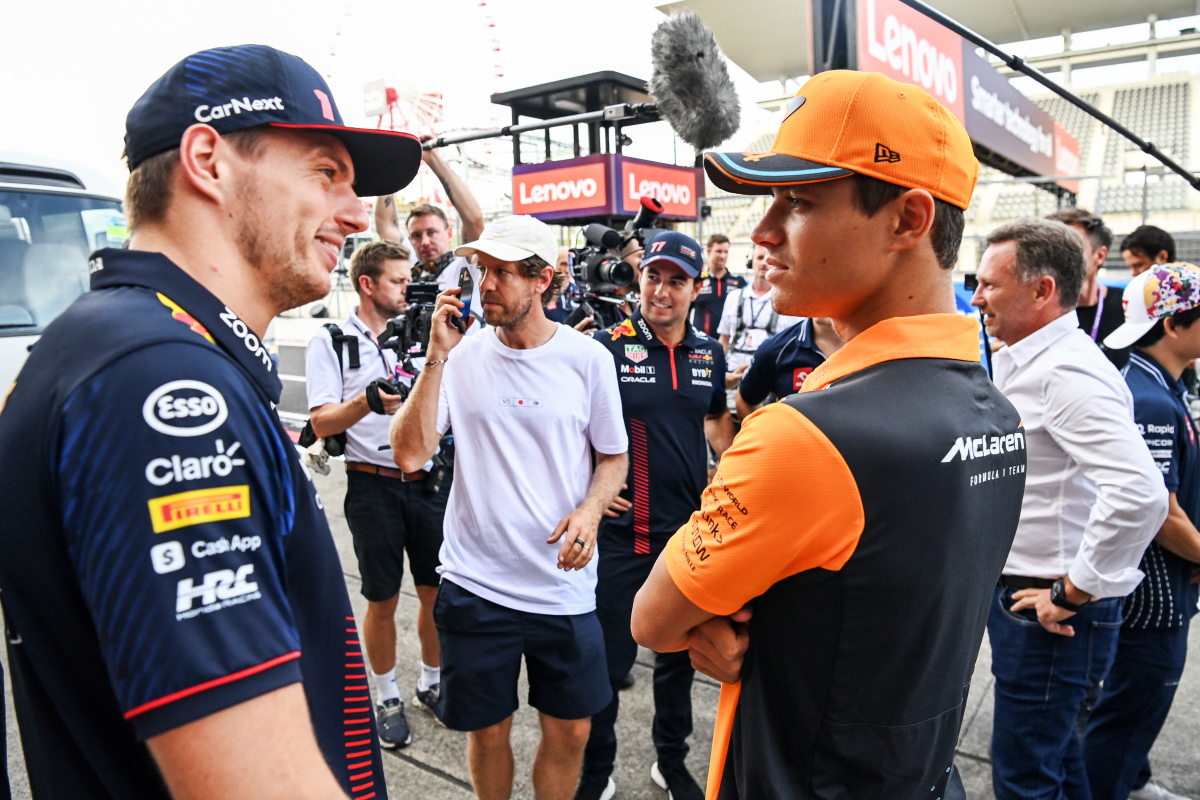 Lando Norris has suggested that Max Verstappen should make a podcast, after the pair (alongside Oscar Piastri) dissected the frantic start to the Japanese Grand Prix in the cool-down room.
The trio headed there after the race having each achieved a great result, especially Piastri who found himself on the podium for the first ever time in his Formula 1 career.
Broadcast live across the world, the cool-down room allows us to get insight into how the top three drivers are feeling after a race, and they get to watch highlights of the how the race unfolded.
After a few "oohs" and "aahs" from Verstappen whilst watching the start of the race, Norris joked that he should make a podcast in the cool-down room as he's there so much, and invite himself and Piastri on, to which Verstappen replied "I don't even like podcasts."
After the race, Norris headed over to X, where he gave fans a glimpse of what the podcast would look like.
Best episode of the max verstappen podcast pic.twitter.com/6lFKZCTMJ1

— Lando Norris (@LandoNorris) September 24, 2023
Note the cans of Red Bull everywhere!
Red Bull victorious
The Dutchman may not like podcasts, but he certainly enjoys winning F1 races.
He dominated the field once again to take home his 13th race win of the season and, in the process, sealed the 2023 constructors' championship for his Red Bull team.
Expect to see both McLaren drivers in the cool-down room more often too, with Norris claiming 'were coming for Red Bull' after a series of strong performances have seen him claim four second-place finishes in the last seven races.