Norris looking to continue 'AMAZING' tradition at Japanese GP
Norris looking to continue 'AMAZING' tradition at Japanese GP
Lando Norris has vowed to continue McLaren's iconic history around the Suzuka track, after qualifying third for the Japanese Grand Prix.
The Brit put in a great lap to line up on the second row of the grid for Sunday's race, whilst his team-mate Oscar Piastri will start alongside Max Verstappen on the front row.
It represents an opportunity for the team to maximise the performance of their car, which seems to be very quick this weekend, and rounds off a great week for the team in which they secured the long-term future of Piastri.
Now, Norris has been reacting to his qualifying result, and spoke of some historic events for the team that have happened at the Suzuka track.
"It's been a very good day for us. As a team, a P2 and a P3, a great job by Oscar today and as usual by Max," he said after qualifying.
"Good for us, P2 and P3. I was pretty happy with my laps, tricky, it's not an easy circuit to put everything together always, but it's so quick around here. The smallest mistake and it can make a big amount of laptime. I'm happy, it's a good day, good positions for tomorrow.
"Some of the most amazing McLaren stories come from here in Japan. We're of course hoping for a good result tomorrow, we want to continue that tradition. It's going to be difficult, Max is doing a very good job. Red Bull are always doing a very good job, so we'll do our best to make their life difficult and have a good race tomorrow."
READ MORE: EXCLUSIVE: Verstappen setup quirk which allows Red Bull to make car even fasters
Magic memories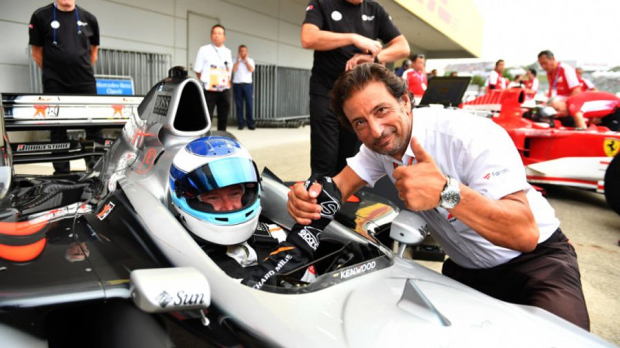 Norris will be hoping that he can get himself into the mix for his first ever race win, and both he and Piastri will be working together to try and figure out how they can stop the sublime Verstappen.
It may be easier said than done given that Verstappen has won 12 of the 15 races so far in 2023, but both will believe they can recreate some magic performances put in by their predecessors.
Mika Hakkinen, for example, managed to beat Michael Schumacher at the 1998 Japanese GP, despite Schumacher starting on pole, and claim his first world championship title.
Or throw back to 1991, when Ayrton Senna sealed his third and final world championship title in the McLaren after Nigel Mansell retired from the race, sealing a one-two finish with Gerhard Burger winning his first race for the team.