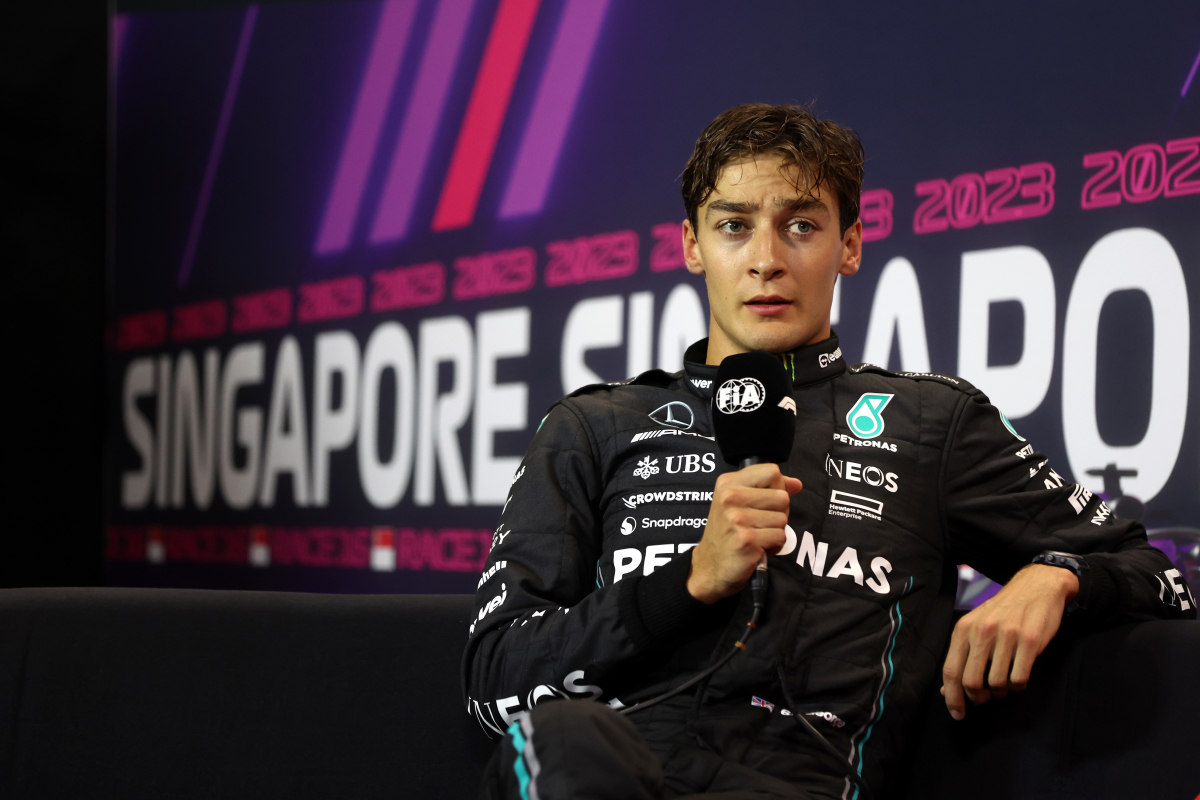 Russell shows off unconventional SUMO preparations for Japanese GP
Russell shows off unconventional SUMO preparations for Japanese GP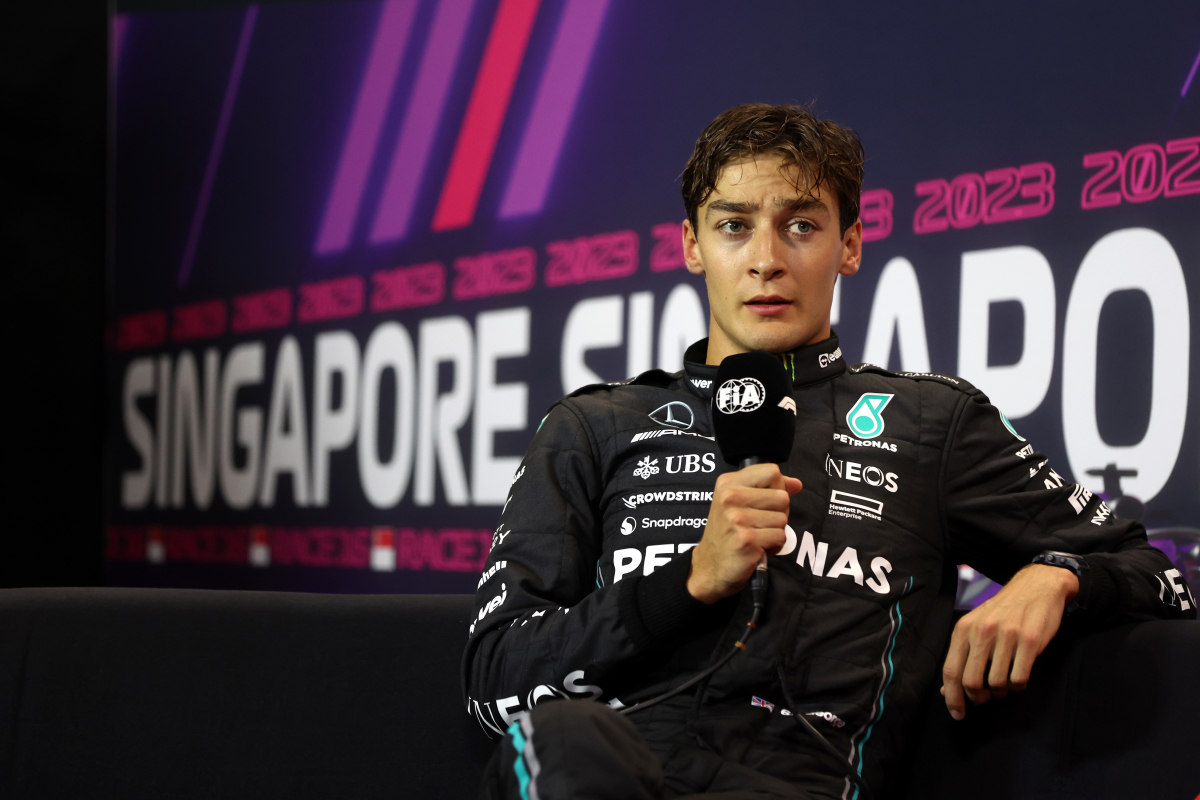 George Russell has touched down in Japan for the Grand Prix. However, it seems he's not just here for the race, as he took on a pro sumo wrestler.
Could this be his covert contingency plan following his recent encounter with a wall on the last lap of the Singapore Grand Prix? Is George Russell contemplating trading his racing helmet for a traditional sumo topknot? If so, it's safe to say he might need to bulk up.
The Brit, accompanied by his performance coach Aleix Olle-Casanovas, decided to take a detour from the fast lanes of Formula 1 to the world of sumo wrestling, as seen in recent pictures shared by the driver himself on Instagram.
Besides attending a wrestling match, the 25-year-old also joined in on the fun himself.
We have to give it to Russell; he has some serious guts to step into the dohyo to face off against an actual professional sumo wrestler.
READ MORE: EXCLUSIVE: Red Bull technical director reveals critical area where RB19 can be 'damaged'
Other pre-race adventures in Japan
It's not just Russell who arrived early in Japan to beat jet lag before the race weekend. Several other F1 drivers have been making the most of their early arrival in the land of the rising sun.
AlphaTauri offered a sneak peek into what appears to be a fashion-based photoshoot featuring Yuki Tsunoda and Liam Lawson on the streets of Tokyo.
Esteban Ocon unveiled his new helmet design. Meanwhile, Valtteri Bottas chose to embrace the culture and scenery by taking his bicycle out to explore the historic city of Kyoto.
Red Bull left fans curious with a teaser of both Red Bull and Alpha Tauri drivers participating in what seems to be a game show.
Finally, Williams shared some snaps of Logan Sargeant exploring Tokyo and savouring local cuisine.
As the F1 drivers embark on their diverse pre-race adventures in Japan and look forward to the upcoming Grand Prix, they can look forward to the mostly dry weather conditions forecasted for Suzuka this weekend.
READ MORE: F1 Japanese Grand Prix weather forecast – will it rain in Suzuka?