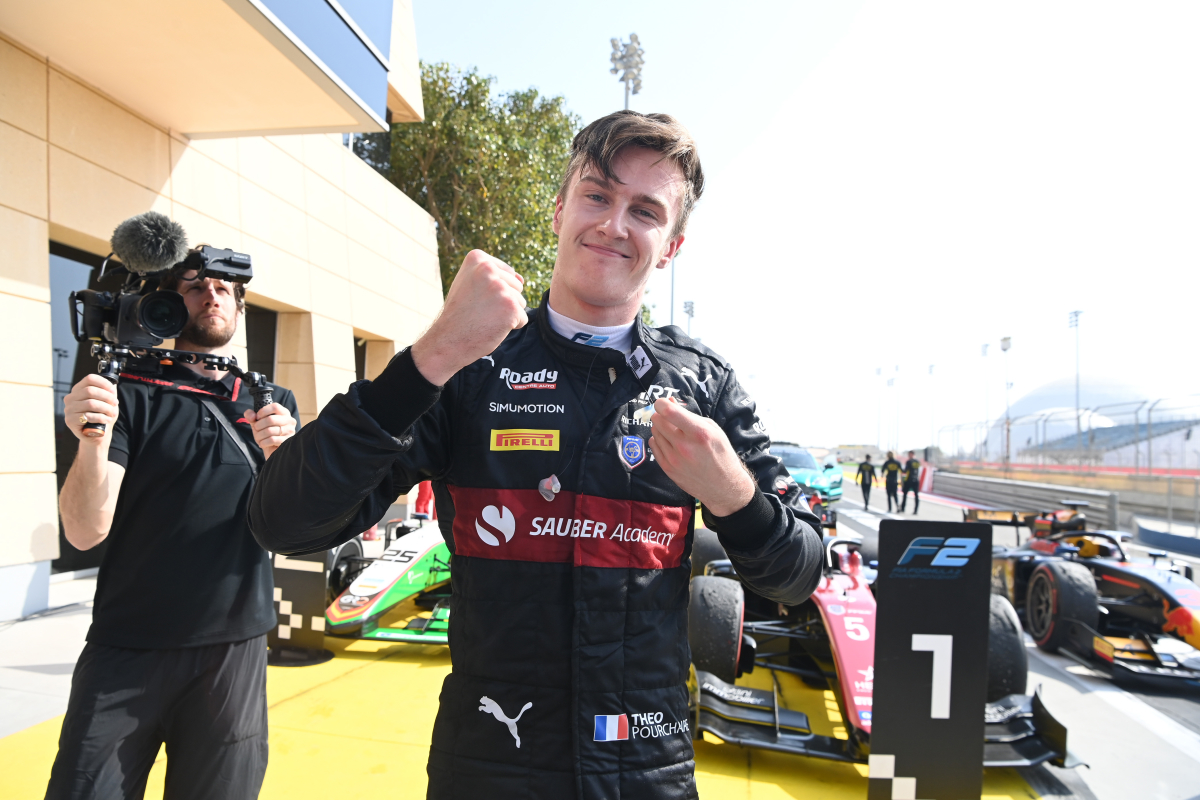 F2/F3 Power Rankings – Italian Grand Prix produces crazy CHAOS and twists
F2/F3 Power Rankings – Italian Grand Prix produces crazy CHAOS and twists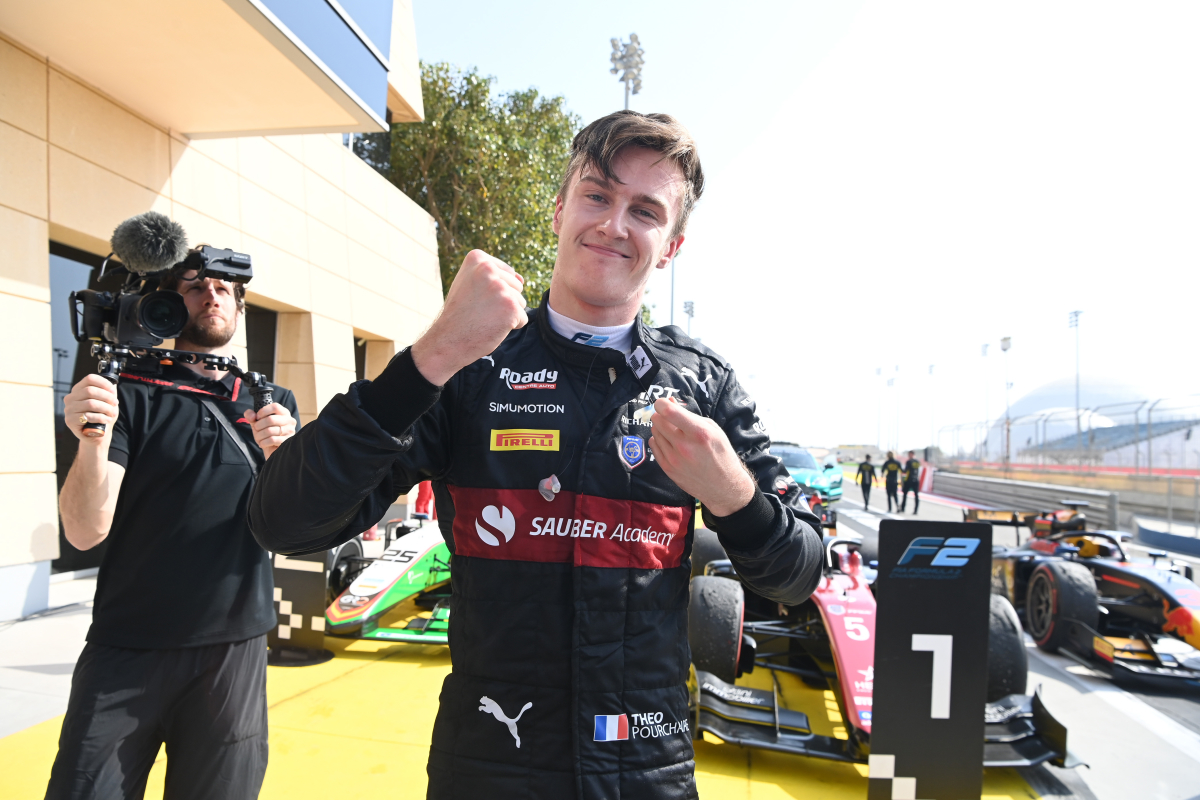 Formula 1's junior championships have just one round left in 2023, after F3 crowned its champion in the season-finale event at the Temple of Speed.
The third-tier series returned from its extended summer break with chaos, craziness, and a new race victor in an all-British Feature Race podium.
Meanwhile, Formula 2 has a driver with one hand on the title after a weekend where the championship battle took yet another twist.
Formula 2
Theo Pourchaire - A-
25 points separate Theo Pourchaire from nearest challenger Frederik Vesti atop the F2 standings after Vesti's second successive opening-lap spin in a Feature Race.
Pourchaire's Saudi Arabian moment of madness seems to have been an early-season reminder of how he might lose the title, and he raced Monza with one eye on the ultimate prize by carefully picking up points rather than risking a crash.
Pole position and the fastest lap helped lessen the blow of 'only' finishing P3 in the Feature Race, with those three additional points potentially proving valuable should Pourchaire suffer a low-scoring season finale.
Victor Martins - B+
ART showed why they are leading the F2 teams' standings, with Victor Martins keeping pace with Pourchaire all weekend in what increasingly appears as the best pairing in the championship.
Double misfortune in the Feature Race with his DRS failure and dropping down during the safety car pit stops didn't conceal Martins' pace from my eyes, and the 2022 F3 champion is looking like a lead contender for the 2024 F2 title.
Martins' late-braking overtakes in the Sprint Race at Rettifilo on his advance through the order in the Feature Race shows a driver that has shaken off the rookie errors that plagued his early 2023 races.
Richard Verschoor - B
Perhaps an unexpected choice for my top-three picks in Monza, but Richard Verschoor was a consistent top-10 presence in a car that I'm not sure is worthy of those heights.
The front-row start in the reverse grid Sprint Race aided his trip to the podium on Saturday, but he never looked out of place among the championship-leading drivers.
An unsafe release in Sunday's Feature Race combined with the safety car finish had his excellent P4 reduced into a point-less race. However, that's the team's fault for an ambitious pit stop release during the aftermath of yet another Roy Nissany F2 crash.
Formula 3
Jonny Edgar - A
What a way to end your third season in FIA Formula 3 for Jonny Edgar. From no podiums to the top step in what could be a final appearance in the championship will feel like a dream.
The Cumbrian driver suffers from Crohn's disease and still qualified P4 in the crazy stop-start session on Friday to put him at the sharp end for Sunday's Feature Race.
His lap 1 Sprint Race retirement was no fault of Edgar's, and he excelled on Sunday instead by taking advantage of Ollie Goethe's nightmare pole-position DNF to score a memorable win.
Taylor Barnard - A-
What might the championship table look like had Taylor Barnard driven a Trident or PREMA all season if he can make it four consecutive top-four finishes for backmarker newcomers PHM Racing?
Buoyed by his double-podium weekend in Belgium, Barnard troubled the top-three positions again in Monza.
He could've finished higher than his Feature Race P3 had the race not suffered so many interruptions.
All sport is plagued by 'what if' scenarios, but after Barnard's final two rounds, I hope he finds the sponsorship for an established team in 2024 to see what he's capable of 'if' he had a car matching his speed.
Gabriel Bortoleto - A-
A halted qualifying on Friday evening was all it took for Gabriel Bortoleto to become the 2023 FIA Formula 3 champion in a season where he's barely put a wheel wrong.
The proper celebrations came after Saturday's Sprint Race, where the Brazilian inevitably climbed to the top three despite his P8 starting position to take second place and steal the limelight from race winner Franco Colapinto.
Bortoleto is the standout driver among all European-focused feeder series racing over 2023, with no one else streaking clear in the way he has.
Wherever he lands in Formula 2 next year will be interesting, as he aims to emulate Oscar Piastri with back-to-back titles rather than fade into the F2 midfield like 2021 champion Dennis Hauger.
Jim's 2023 Ongoing rankings
Irrespective of what Vesti or Pourchaire manage in Abu Dhabi, Bortoleto will be my 2023 Power Rankings champion after aptly concluding his year with points and a podium.
Paul Aron makes way for Taylor Barnard in my ongoing table despite the Estonian's impressive season conclusion, but omitting Barnard would seem harsh after the miracles he's performed for PHM.
1. Gabriel Bortoleto - F3 (Trident)
2. Theo Pourchaire - F2 (ART)
3. Frederick Vesti - F2 (PREMA)
4. Ayumu Iwasa - F2 (DAMS)
5. Zak O'Sullivan - F3 (PREMA)
6. Victor Martins - F2 (ART)
7. Franco Colapinto - F3 (MP Motorsport)
8. Dino Beganovic - F3 (PREMA)
9. Taylor Barnard - F3 (PHM Racing by Charouz)
10. Jack Doohan - F2 (Invicta Virtuosi)
READ MORE: F1 Driver Salaries: How much do Hamilton, Verstappen and co earn?