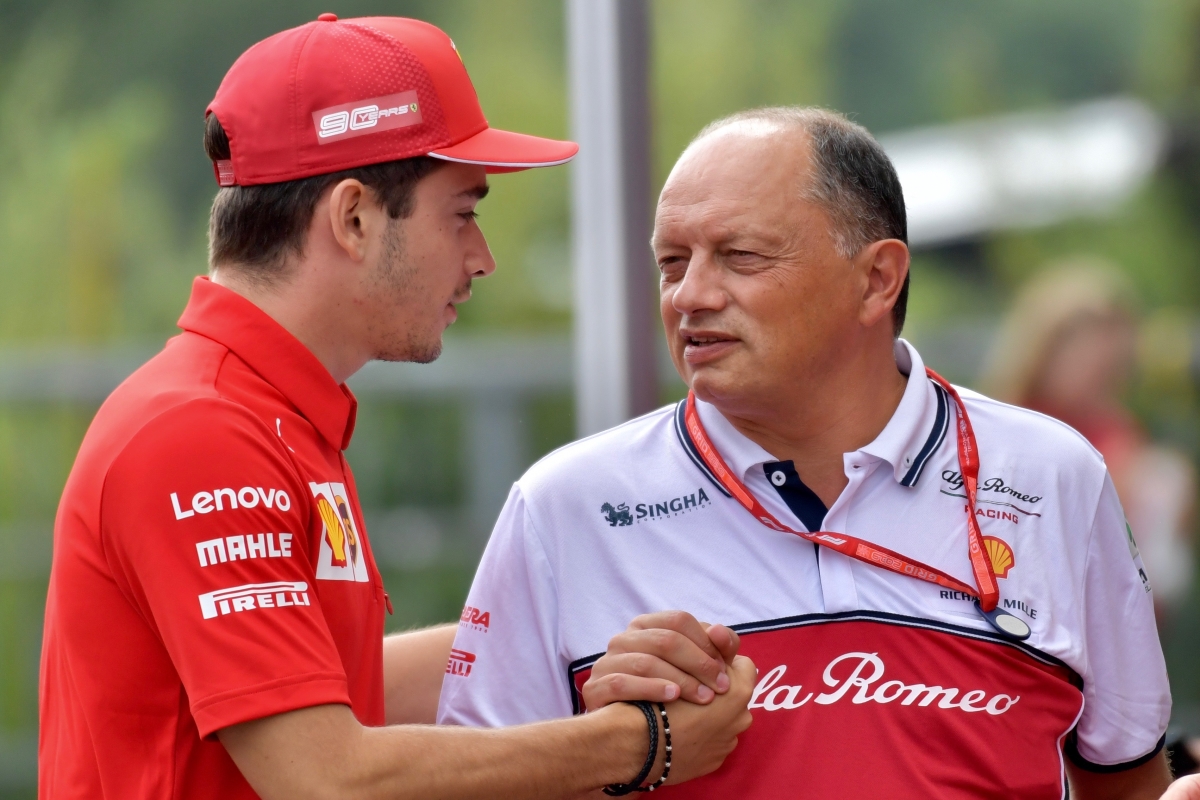 Vasseur PLEADS with Leclerc to be more like ONE DRIVER
Vasseur PLEADS with Leclerc to be more like ONE DRIVER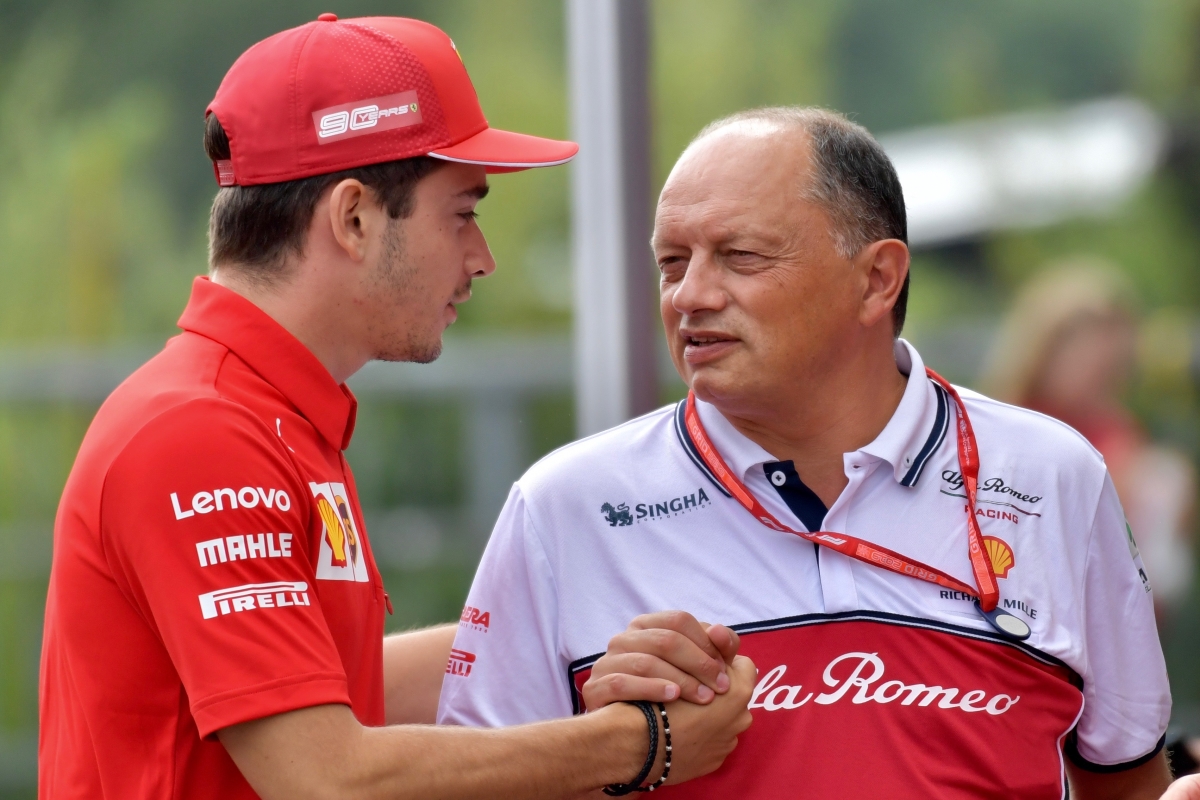 Fred Vasseur has warned Charles Leclerc of "making mistakes", after he pointed out that Carlos Sainz is a far more consistent driver than his Ferrari team-mate.
Leclerc has secured both of Ferrari's podiums this year and is the only non-Red Bull driver to claim pole position [at Baku] in 2023.
Despite his flashes of brilliance this season, Vasseur believes that the 25-year-old needs to stop believing that Ferrari can beat Red Bull in a race, something that the team principal attributes to him ending up in moments of trouble.
READ MORE: Leclerc reveals BIZARRE Ferrari weakness amid 'extremely difficult' jibe
Vasseur: Leclerc's approach can lead to mistakes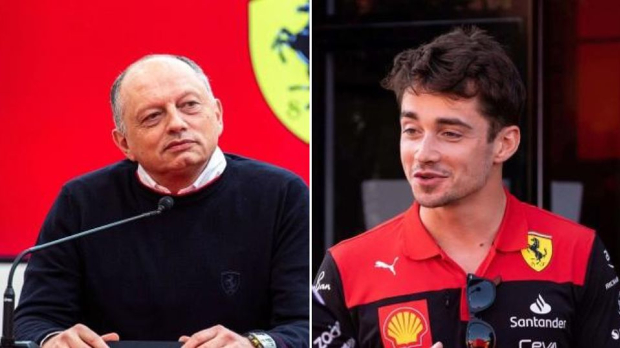 "Leclerc is capable of exceptional things," he said via Motorsport.com. "Sometimes he does things that you don't know where he got them from.
"Charles is a driver who always thinks about winning. Our car is behind the Red Bull, but he is still there thinking about trying to win.
"In certain situations, we have seen him push too much, and go into over-driving. He tries to compensate for the shortcomings with strategy, with being aggressive, and with the risk of making mistakes.
"My job is to direct him in the right way. When we have a car that is capable of taking second place, we have to take pride of place there. Of course, it's also right to look at what happens in front."
Be more like Carlos, Charles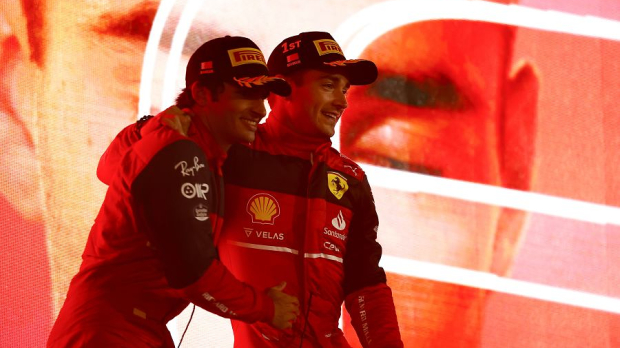 When also asked about Sainz's performance, Vasseur revealed that he views the Spaniard as a far more reliable driver than Leclerc.
"Carlos is very consistent. He is able to manage his own pace and does it a little better than Charles.
"He doesn't overdrive, but he doesn't have the big peaks of Charles, when, for example, he takes pole positions.
"Sometimes he is very close to him. In Miami, up to the last corner, he was on pole. He limits the bad mistakes and he's always there."
READ MORE: Leclerc COPIES Sainz in latest Ferrari stunt ahead of Hungarian GP