Mercedes team principal Toto Wolff says he would understand if Lewis Hamilton were interested in a move to Ferrari, and confirmed they have discussed the prospect of such a move, although the Austrian remains hopeful of keeping the world champion in situ.
Hamilton has been repeatedly linked with a move to Ferrari across his career and said of a switch to Maranello in 2017: "It's definitely a dream for every driver, including me."
However, Sebastian Vettel's tenure in the team makes any move unlikely for the time being, while Hamilton is contracted to Mercedes until 2020.
Asked if he had considered the chance of Hamilton being tempted to Ferrari, Wolff told La Gazzetta dello Sport: "Of course, and we also talked about it openly with each other.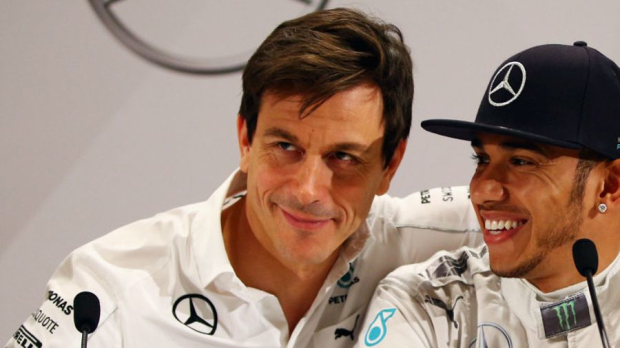 "Ferrari is a phenomenal brand, the most prestigious in F1, and every driver dreams of winning a world championship with the Cavallino.
"I understand it perfectly. On the other hand also Mercedes has a great story and we have renewed the glories of the past, something Lewis is proud of.
"Nobody knows the future. I hope he finishes his career by winning more titles with us, but I know everyone has the desire to go with the redhead."
So how would Wolff react if his star performer departed for their fierce rivals?
"I take it with confidence," he said. "As long as we are able to build a winning car and offer a welcoming team, we will always find drivers ready to race for us.
"There is always a plan B, a plan C and a plan D..."