Sebastian Vettel says he doesn't understand why some people have quickly dismissed Red Bull as contenders for the 2019 constructor's championship, as in his opinion it was always going to be a three-way race between them, his own Ferrari team, and Mercedes.
Ferrari impressed in pre-season testing and are benefiting from a noticeable increase in speed, which they have carried into the season proper.
Red Bull have changed their engine supplier from Renault to Red Bull, and will be going into the race in Azerbaijan on Sunday with a new engine. Mercedes, meanwhile, lead the championship after three races.
"I don't know who these people were," Vettel said of those who doubted Red Bull.
"Going into the season after the test I think we looked in very good shape, we lost a bit of that but also Mercedes looked very strong and so did Red Bull.
"We expected it to be a three-way fight, which maybe it hasn't been so far at all the races, but I certainly think that Red Bull will be one of the contenders as we go on.
"They are usually very strong developing their car and improving their pace and performance throughout the season. They had a decent start and they will only get stronger."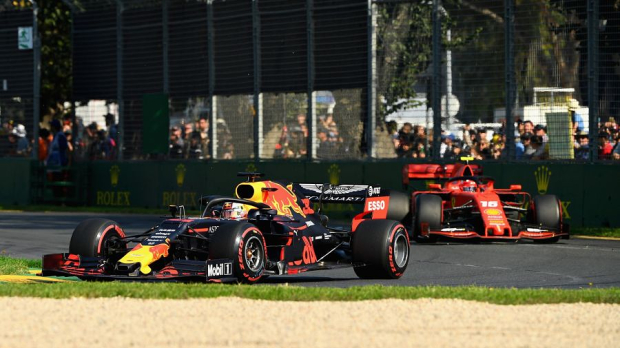 Red Bull are not the only team to see an upgrade for Baku, as the Scuderia have their own improvements coming too, and Vettel has welcomed the alterations.
"If you improve the car in general it helps you here and it helps you everywhere else," he said.
"We've been targeting to have some new bits and they are all targeted to make the car faster. No matter where we go, hopefully we can find the same results on track that we found in the wind tunnel etc.
"Hopefully the numbers and everything stacks up and we see how much of a jump we can do."
The German is currently fourth in the driver rankings for 2019, 31 points adrift of Lewis Hamilton.