Daniel Ricciardo believes he is starting to find a way to extract the most he can from Renault's RS19, having started the 2019 season with successive retirements. After sustaining terminal damage before the first corner in Australia, Ricciardo retired late in Bahrain with a mechanical failure.
Ricciardo has not hit the ground running as he might have wished since leaving Red Bull, with back-to-back failures to make Q3 compounded by DNFs come Sunday.
The Renault power unit has displayed strong top-line speed, albeit in the McLaren, so a trip to the Chinese GP this weekend could offer Ricciardo and Renault a chance to finally find their stride.
"I'm certainly getting there in terms of extracting the maximum and getting more comfortable," said Ricciardo.
"These things do take time, but it's good to iron out these details going forward. We'll get there soon and sure enough and I'm confident we're heading in the right direction.
"We showed signs of that over the race weekend, going from a struggle on Friday, followed by an improvement on Saturday to being in and amongst it on Sunday.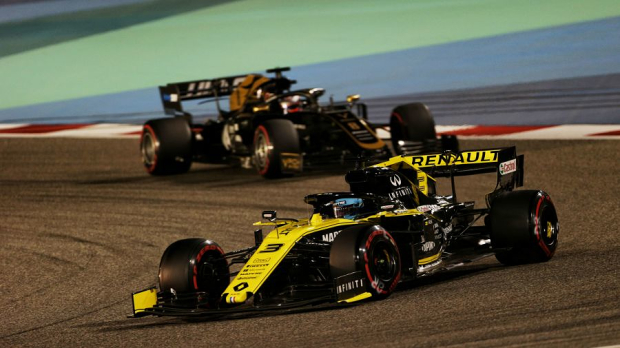 "The car clearly has pace, but for me, it's about finding all of it. I feel there's a lot more to come."
Ricciardo does not have to search far back for inspiration in Shanghai this week, having secured a brilliant victory in last year's Chinese GP after an inspired piece of Red Bull strategy helped him carve his way from sixth to first in a handful of laps.
"Up until last year, China was a circuit I always seemed to go really well at but without taking a podium," he said.
"I knew I was due a podium in China and last season that came alive.
"It was a really good win, coming from sixth on the grid. I probably made one of the overtakes of the year on Valtteri [Bottas] into the tight Turn 6, so that made it even sweeter!"