Renault team principal Cyril Abiteboul has said that the French team are "determined to show more" at the Bahrain Grand Prix than they did in the opening race of the season in Australia which was marred by poor qualifying results and a DNF result in the race proper for Daniel Ricciardo.
Abiteboul previously claimed that the team had enjoyed "the best winter for the last five years" in their preparations for the 2019 season, but they didn't get off to a great start in Melbourne as Nico Hulkenberg and Ricciardo failed to make the top 10 in qualifying.
Hulkenberg recovered to finish seventh on the Sunday, but Ricciardo was forced to retire after 28 laps after damaging his front wing early on.
Abiteboul reckons Renault will show their true potential in Bahrain, however.
"We are determined to show more in Bahrain," the Frenchman.
"We have to underline the step we've made on the engine side, and the second Grand Prix of 2019 is an opportunity to showcase that.
"We will bring some aero updates, as we will do at every race. We also need to target consistency over the course of the entire weekend, delivering a balanced and reliable car in all sessions to allow the drivers to extract respective maximum performance.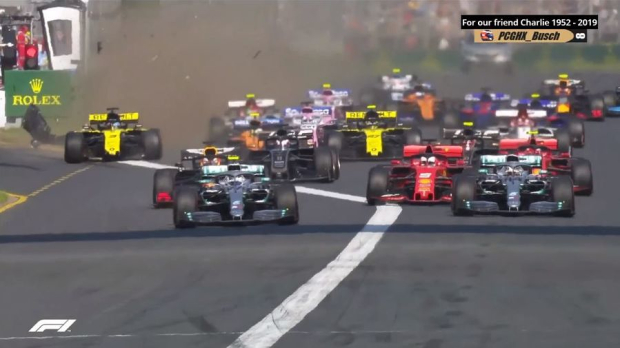 "Equally, we need to target operational excellence in all areas."
Hulkenberg echoed the comments of his boss, and believes that in-season car development will be vital for Renault if they are to close the gap on the elite teams.
"We were happy to take home a handful of points from the first race, but there's a lot more work we can do to improve," said the German.
"We know that, and we have to keep the developments coming if we're to edge away from the midfield group."