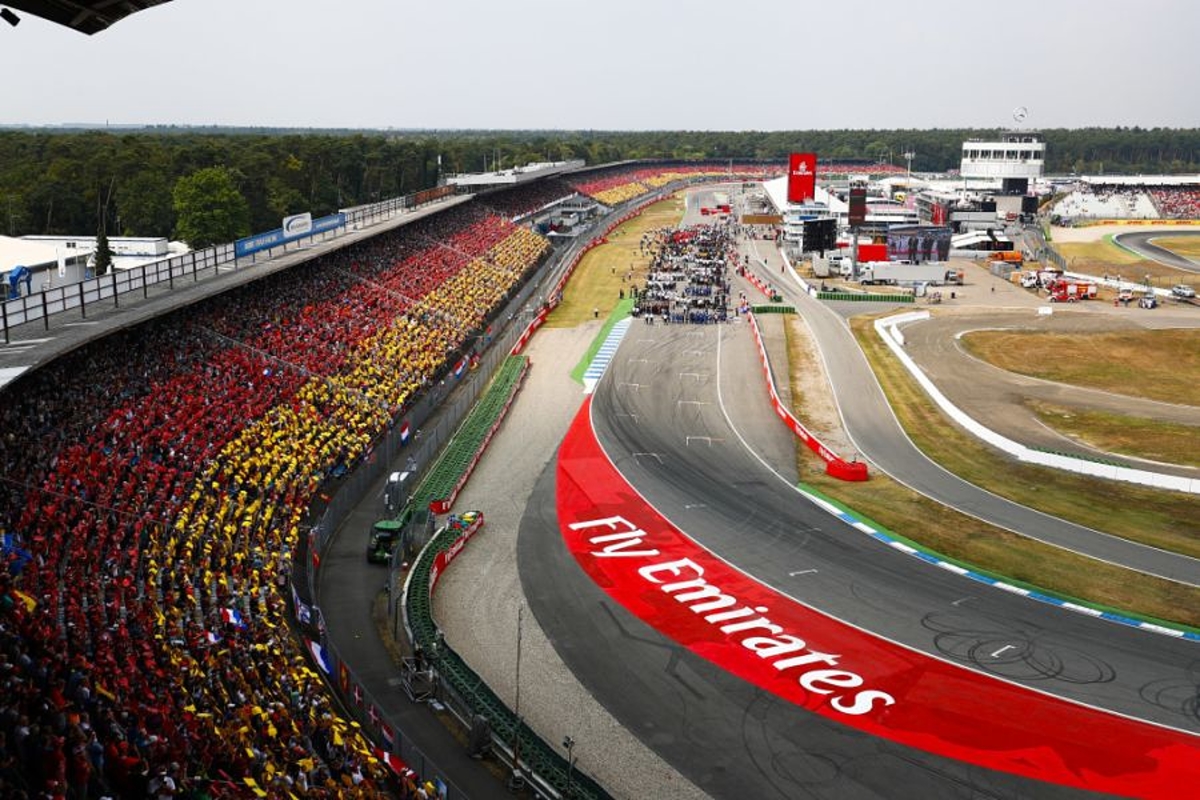 Has Germany fallen out of love with F1?
Has Germany fallen out of love with F1?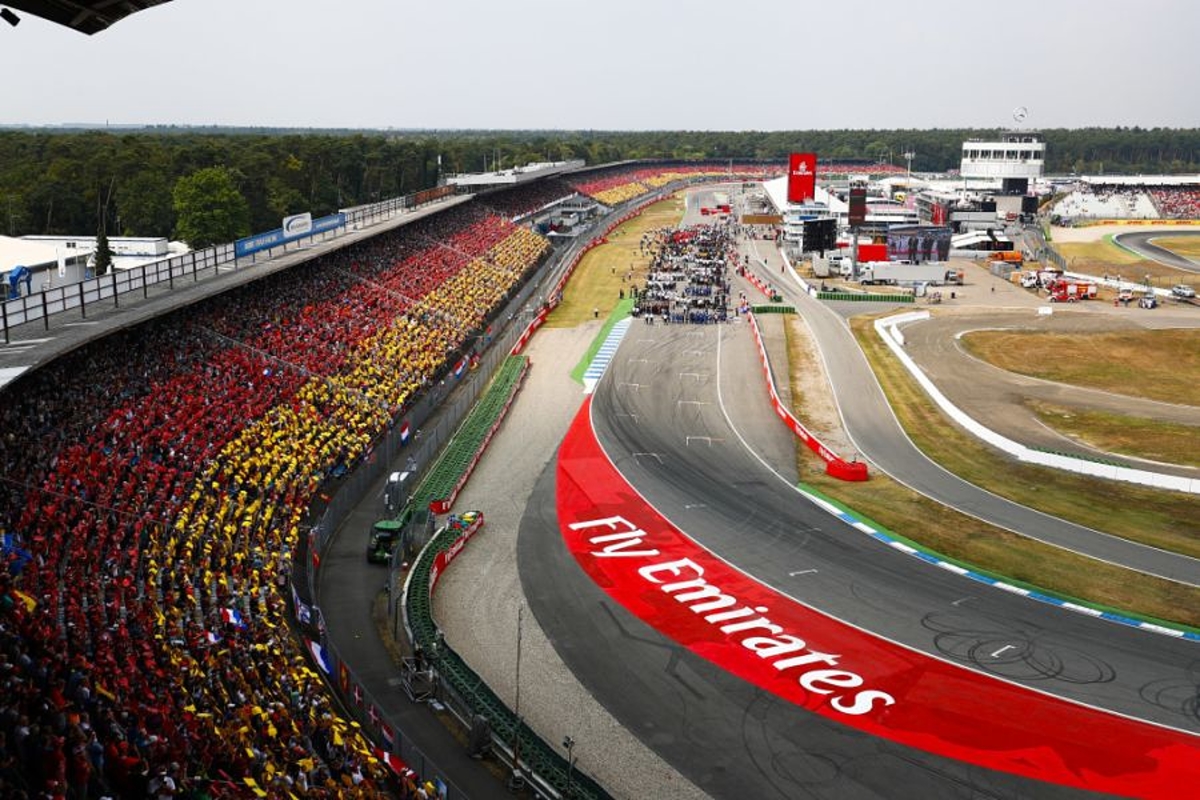 Germany has a long and storied history with F1 but why does the country appear not to be benefiting from the sport's latest boom in popularity?
The German Automotive industry is by far the most impressive in Europe, with figures indicating the country produced 3.31 million cars in 2021.
Although this is reflected in F1 results from 2014 to 2021 with Mercedes clinching eight consecutive constructors' world titles, it should be noted that both the team's headquarters and power unit facility are based in the United Kingdom.
The fact that F1 has not raced in Germany since 2020 with the last official German Grand Prix taking place a year prior, only adds to the challenging task of re-establishing a foothold.
The Schumacher effect
Michael Schumacher was without a doubt the best thing that F1 could have hoped for with regard to gaining fans in Germany.
Although the country had been missing from the calendar just once between 1950 and 2006 - the absence in 1955 a result of the Le Mans disaster - prior to Schumacher's first world title success in 1994, no German driver had topped the standings.
This success created a boom in the popularity of the sport with Germany hosting two races per year from 1997 to 2006.
During this time, Hockenheim hosted the German Grand Prix and the Nurburgring held the Luxembourg Grand Prix in '97 and '98 before the event was renamed the European Grand Prix.
TV trouble haunts Germany
Since 1991, German F1 fans have been able to watch at least a percentage of races on free-to-air TV.
But this will not be the case this term after broadcaster RTL confirmed they would not be continuing a deal to show four live races per year.
However, German F1 fans have grown accustomed to viewing F1 behind a paywall with the figures for 2021 highlighting a year-on-year increase of 55 percent.
Vettel and Schumacher loss
Sebastian Vettel dominated F1 for four years from 2010 to 2013, winning the world title each year.
Despite this, fans failed to show the then-Red Bull driver the same level of love as they did seven-time champion Schumacher.
Vettel's popularity increased in recent years given his social and environmental campaigning.
But this year, Germany will have only returning Nico Hulkenberg to cheer from the grandstands after Vettel retired and Haas elected against continuing with Mick Schumacher for a third year.
'Shame'
In a recent interview with RND, former vice president of Mercedes-Benz motorsport Norbert Haug conceded the scale of the problem facing F1 in Germany.
Speaking in a recent interview, Haug said: "In Germany, Formula 1 has turned into a tragedy that every motorsport enthusiast can only be ashamed of.
"Between 1994 and 2016 there were German world champions like an assembly line - seven titles from Michael Schumacher, four in a row from Sebastian Vettel and, finally, the last one to date from Nico Rosberg in 2016 in the Silver Arrow."
Cost-covering
One major problem that has prevented the German Grand Prix from returning to the calendar is the extreme finances currently associated with F1.
Although seeming willing to make certain concessions in order to revive the event, F1 CEO Stefano Domenicali told BILD: "The Grand Prix has to be worthwhile for all parties. We can't cover all the costs.
"It's a mystery to me how you can't build an event around a Grand Prix these days.
"But if they do well, we'll have another race in Germany."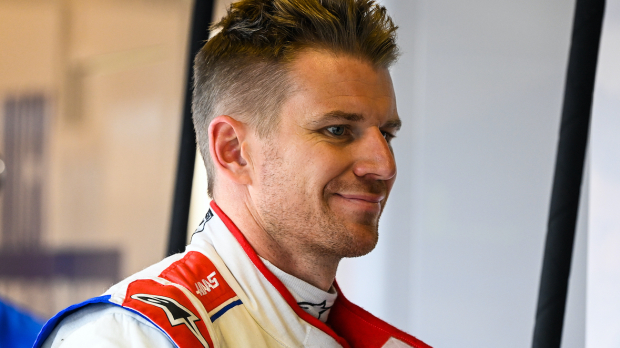 Future
The rapid expansion of the calendar has resulted in noises being made as to certain events sharing a position on a rotational basis. For example, this could involve one circuit hosting a grand prix on even-numbered years and a second venue on odds.
This could ease financial pressures and see some former European events, including the German Grand Prix, make a comeback.
With Audi confirmed to join the grid alongside Mercedes in 2026 and Porsche also attempting to join the party, there is cause for optimism in this respect.
The one problem remains a lack of German talent on the grid, however.
While it is possible that Mercedes reserve driver Schumacher could make a comeback, it will take more than this to stoke interest once more.