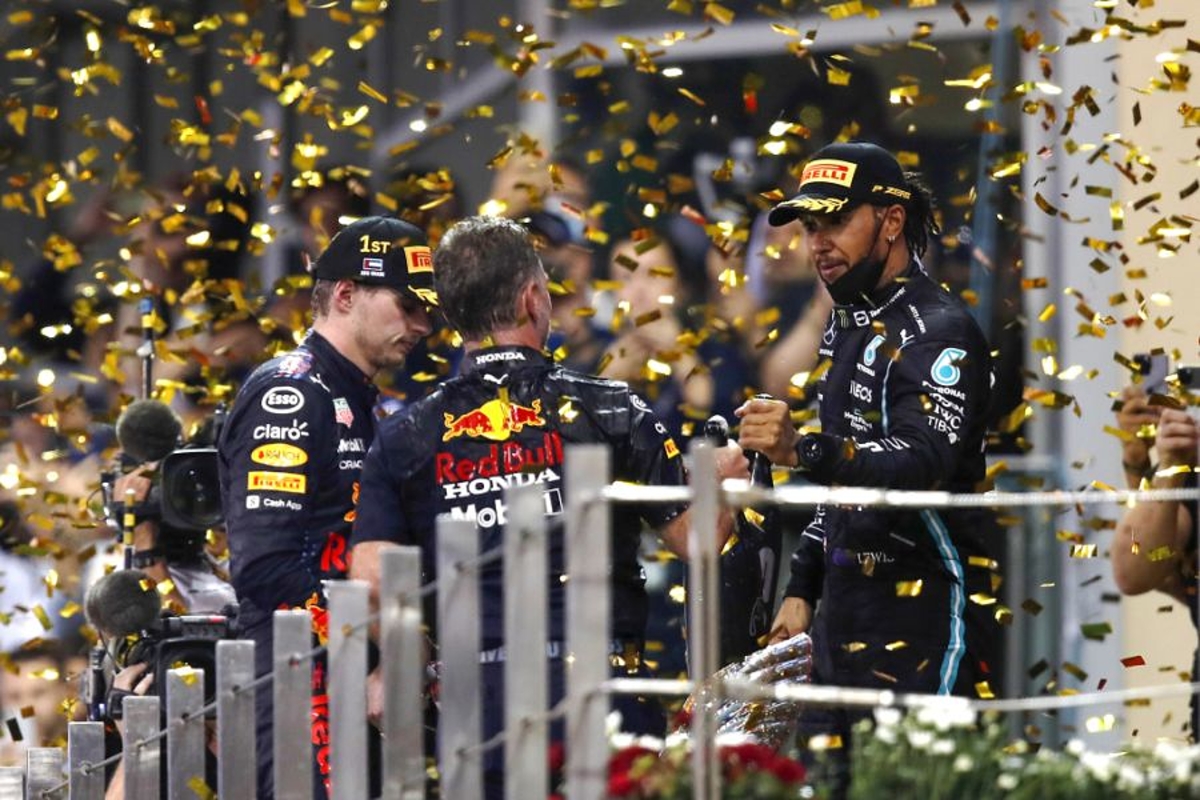 Hamilton-Verstappen 'insanity' a 20-year one-off - Horner
Hamilton-Verstappen 'insanity' a 20-year one-off - Horner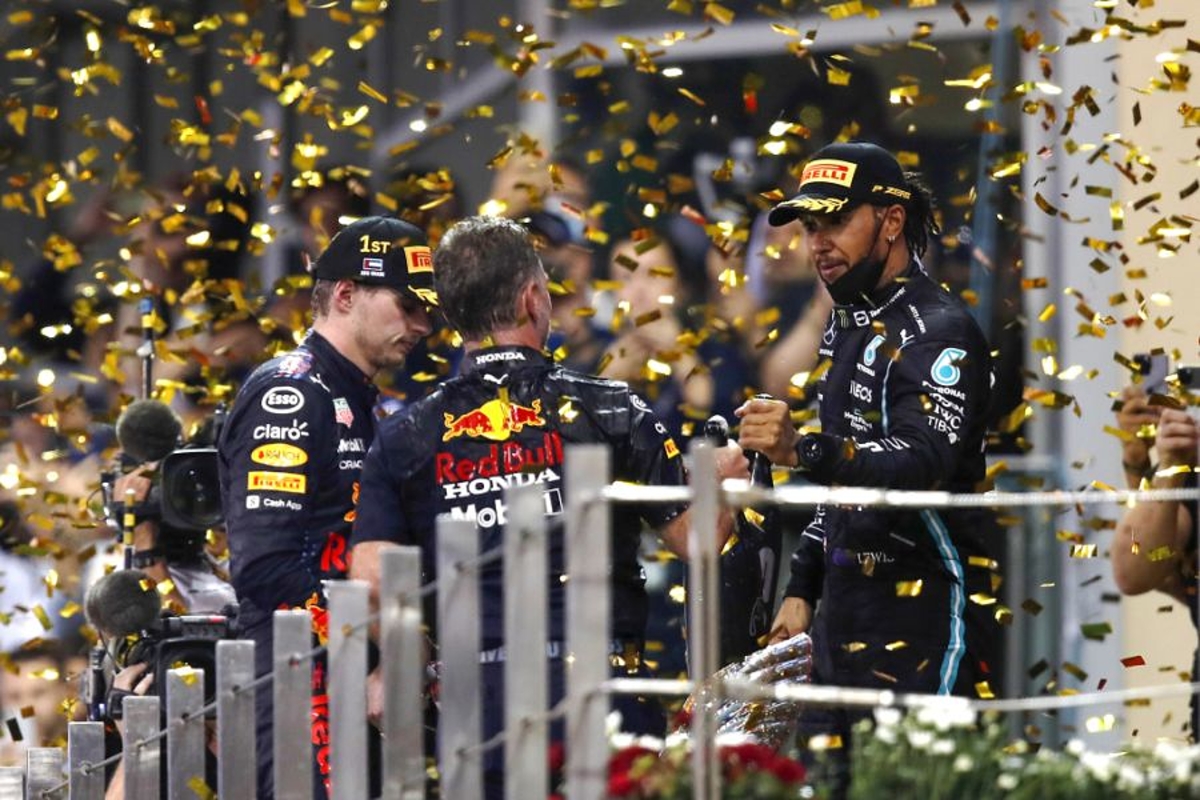 Christian Horner believes the drama of last season's "epic" title fight between Lewis Hamilton and Max Verstappen will not be repeated "in the next 20 years".
The two championship protagonists went wheel-to-wheel throughout the campaign, culminating in a last-lap shootout in Abu Dhabi, at the end of which Verstappen controversially beat Hamilton.
Speaking on the 'Diary of a CEO' podcast, Horner recounted the events that ended Mercedes' domination of the sport.
"It was insane," said Horner. "Of course, it was the most singularly viewed piece of sport, certainly last year, if not in the last five years.
"And there'll probably not be another Formula 1 championship like it in the next 20 years. It was so epic.
"And of course, sport is polarising. On the one hand, you've got the Verstappen fans going bananas and thinking it was retribution for what had happened earlier in the year.
"[Then] you've got the Hamilton fans thinking that the race had been interfered with and it was unfair.
"And then you've got the neutrals who had just witnessed the most phenomenal race between two magnificent drivers and teams operating at the top of their game."
Horner recognises the battle has had a galvanising effect on F1.
"For the sport, it was fantastic," added Horner.
"Because suddenly, again, we were just engaging with a whole new audience and wherever we go in the world now, Formula 1 is having its moment in the spotlight.
"It is sold out and the demand for Formula 1 is just huge wherever we go."